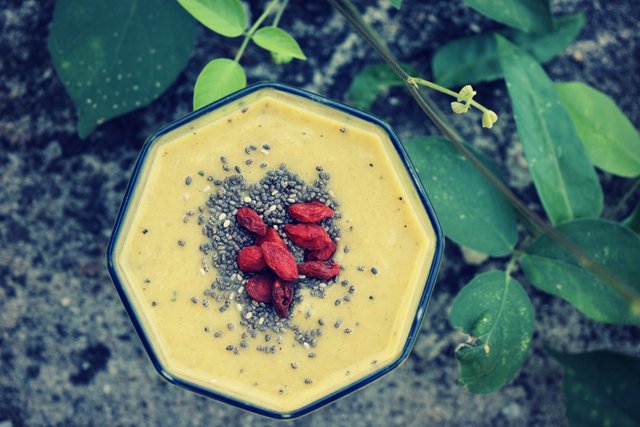 Good morning Steemit... today is my day off. Woot-woot. Though I was looking forward to a quiet two days off, today we have to go to my friend's place as she is cooking for us to say thank you to all of us who helped her keep open her business while she had to go to Belgium.
Also, we have to go to a farewell party of another friend who is leaving Cambodia to set up a new life with his family in Ecuador. Can't wait to go visit him there. It looks so beautiful.
Tomorrow, however, I am not leaving my house and gonna spend some time in the kitchen. I have so many new recipe ideas I want to try.... and the best part. I have a dishwasher now.... so I can make as much dirty dishes as I want without having to worry about spending an other hour getting everything cleaned up again.
But first things first..... GREEN SMOOTHIE TIME!
CINNAMON-SPICED PEAR LASSI 🍐🍐🍐
Today's yummy green morning drink is packed with probiotics to give my belly some extra ღ ღ ღ. Not that it needs it but probiotics like cultured dairy-free yogurt, kimchi, sauerkraut, etc are always a good idea to keep your gut healthy and happy.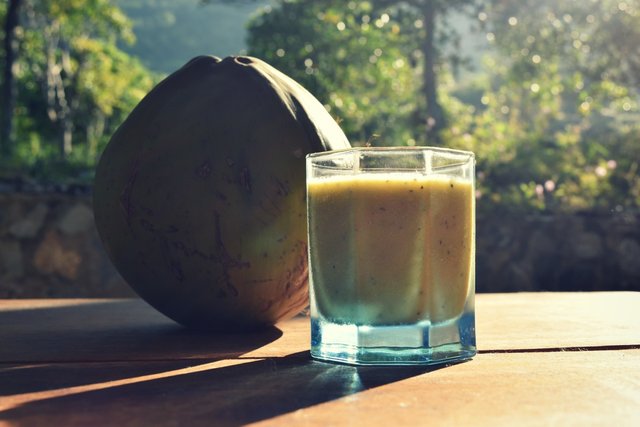 INGREDIENTS (SERVES 2 FOR BREAKFAST)
---
2 cups fresh spinach
2 cups unsweetened almond milk
4 medium pears
1 banana
1 tsp ground cinnamon (or to taste)
1/2 cup (homemade) cultured coconut yogurt
Optional toppings: chia seeds and goji berries
FYI: CLICK HERE to learn how to make your own dairy and dairy-free yogurt packed with beneficial gut bacteria.
DIRECTIONS
---
Blend spinach and almond milk until smooth. Add remaining ingredients and blend again. If the smoothie is too thick for you, add more water. If you have a high-speed blender you can throw in everything at once.
Optional: Top with superfoods/toppings you like. I used chia seeds and goji berries this time.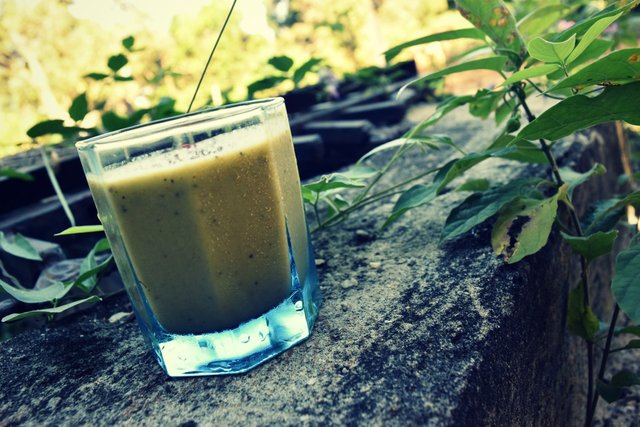 HAPPY BLENDING!!!!!
---

FYI: For green smoothie tips, tricks, and recipes, download my FREE GREEN SMOOTHIE EBOOK HERE!
---
ALL CONTENT IS MINE AND ORIGINAL!
PICTURE(s) TAKEN WITH NIKON D5600
---
LET'S CONNECT!
---
Website - Facebook - Google+ - Twitter - Pinterest - YouTube
---
🥑🍓🍆 FIND MORE YUMMY PLANT-BASED CREATIONS BELOW 🥑🍓🍆
---