What Do We Value when Curating Music related Posts? an IINC publication
In our introduction post - published about 3 months ago - we've explained in little less than 4 sentences who we are and what we are aiming for.
Some of you may have seen us on one - or more - of your post(s); Some others may not. Some of you may know a bit more about what we value and vote for; Some may be able to guess; for others we maybe a tiny - or even big - mystery.
It is about time to give you some transparency to what we value!
But before we go into that, the - exactly - 3 sentences we wrote before - in our introduction post - explaining who we are and what we do.
Illuminati Inc (in short: IINC) is a music community facilitator and has set itself the goal to support the growth of a valuable and quality music community around the STEEM blockchain.
Our main activity is to support the music community by giving extra attention to undervalued posts. Every day we try our best and search for a bunch of great posts and give it some IINC love with a nice upvote.
Value?

Value is in essence quite subjective, although certain things in life we all value, like the ability to use all our sensors and senses, to have a place to sleep, the ability to generate an income, the ability to source food. I can continue this list for a considerable time, but I won't, knowing you get my point. Those services and things we all value, are - more or less - objective values. The subjective part plays a roll again in the details of these objective values: like what roof we have over our head, and that roof is located, the looks and more; like what food we can make available for ourself, what amounts, the taste and so on.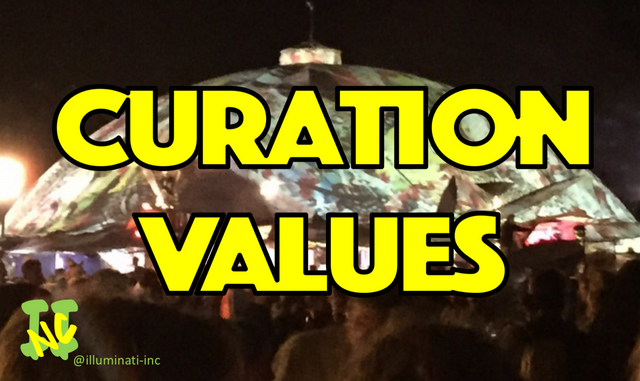 What We Value

When we search for posts to give our vote to, we try to be objective, as much as possible. To be objective, we've created some guidelines we apply when deciding on our selections.
In our community we have quite a few users being interested in music. However, it seems the music creators/producers are better supported then the music fans. Popular services such as DSound and contests/challenges such as OpenMic - and so many others - are better suited for music creators. Not so many challenges are supporting the music fans though. In general the music fan seems to be having a harder time on Steemit to establish a presence.
We at IINC therefore focus our curation efforts on posts adding value in more ways then - just - music. Mostly we trigger on written post with a personal touch (experience, story, opinion,...). Such posts can include music - whether the music is created by the author of the post or by somebody else - but may not have to.
Some of the Key Characteristics of a post we consider for a vote, are:
Personal Touch
Original
Unique to Steemit
Quality over Quantity
Pending Payout: soft limit < 1$
Note: Examples of post we value can be found in our Curator's Choice series.
Note: Our vote value is much more than what we can give with our own Steem Power; Curie and a few others users are following our votes giving us about 4 dollar vote value based on 100% vote, todays settings and Steem and SBD values.
Vote Spread / Distribution

We try to spread our vote power as much as possible. Certainly, we may vote for posts by the same author more than once. We may even vote for the same author multiple times, but we limit the number of votes to the same author to a maximum of 2 per week.
Note: It rarely happens we vote that many times for the same author, and even when we do, we may do this only for limited period of time. Generally those authors write such great posts, they are being picked up by the Steemit community at some point in time and get higher post values than our (soft) limit of 1$.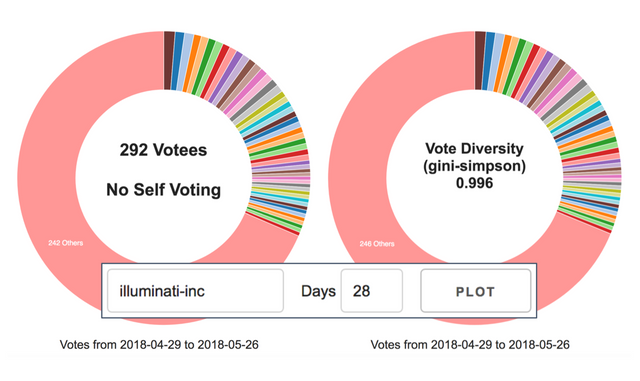 reports are generated with Steem Reports
Questions?
Just ask in the comment section and you'll get a reaction for sure
NJOY
written by @edje aka @qsounds
supported by @mammasitta aka @massivevibration