[Translation][Vietnamese] OroCommerce (1257 words) (Part 1)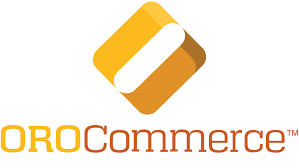 Source
This post is published in relation to the @utopian-io & @davinci.polyglot translation project, by a selected Translator for the Vietnamese language.
Repository
Project details
The project that I have taken charge of is OroCommerce.
As described, OroCommerce is another revolutionary product from the team that knows the blend of Commerce and Customer Management. OroCommerce is the only true B2B eCommerce platform built with out-of-the-box features and ultimate flexibility.
There are several noticeable features that I want to point out here. Firstly, it helps users build their online presence. It doesn't matter if you're digitizing your catalog, building a customer portal, or rolling out a complete B2C or B2B eCommerce strategy. You will expand your business into new markets with an online and mobile presence.
Additionally, it gets eCommerce & CRM All-in-One. People can use the built-in CRM to gain a 360-degree view of all customer touch-points. To be more specific, sales, marketing, customer support, and eCommerce teams all will be on the same page.
Finally, it is a platform for All Your Commerce. Indeed, it addresses all B2B, B2C, and B2X (B2B2B, B2B2C, etc.) scenarios in a single platform regardless if you're a manufacturer, distributor, wholesaler, retailer, or brand.
As a translator of the project, I have a great chance to have a deep understanding of its values and its complexity. I believe it is an incredibly active environment where Vietnamese enterprises can keep and attract more customers, thereby making more profits. I think it is somehow beneficial for Vietnamese readers to broaden their knowledge by learning the platform. Sometimes, there are several difficult terms but my other team members especially the Language Moderator and I have conferred to find the most appropriate translated words, resulting in a quality translation.
Contribution Specifications
Translation Overview:
This is my 1st translation for OroCommerce project. My motivation is that I desire to be able to help Vietnamese community access enormous knowledge from overseas in the role of a translator. I hope that my work will help Vietnamese citizens especially employees working for different enterprises have a deep understanding of the platform through reading the document. I also strongly believe in the concept of open source and in helping each other.
My work involves a translation of OroCommerce from English to Vietnamese. This time, I had to deal with several parts of the project. Thanks to that, I could somehow imagine clearly about what I've been taking care of and understood more about the marketing field. However, there were some terminologies that I was concerned a bit with, so I had to look them up in the specialized dictionary and went to the Internet to obtain more information and search for the exact Vietnamese meanings of the words translated. Additionally, I asked Carlpei for some suggestions to make sure the strings translated were correct.
Here are some examples:
Apruve is a B2B eCommerce payment platform that helps facilitate the different ways businesses can pay.

Source
Fractal tree index : Chỉ số cây phân dạng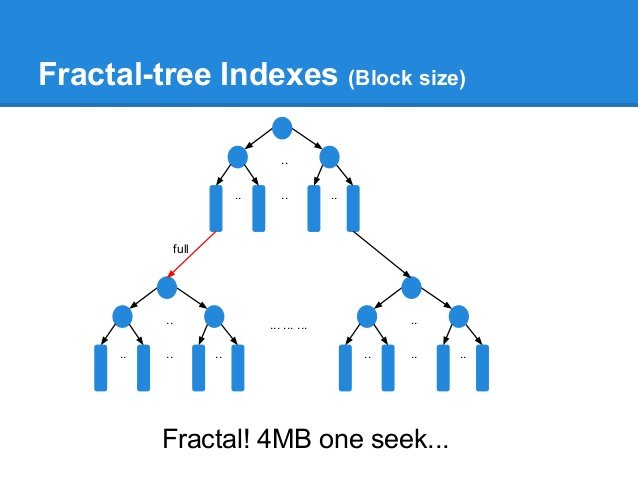 Source
In computer science, a fractal tree index is a tree data structure that keeps data sorted and allows searches and sequential access in the same time as a B-tree but with insertions and deletions that are asymptotically faster than a B-tree. Like a B-tree, a fractal tree index is a generalization of a binary search tree in that a node can have more than two children. Furthermore, unlike a B-tree, a fractal tree index has buffers at each node, which allow insertions, deletions and other changes to be stored in intermediate locations. The goal of the buffers is to schedule disk writes so that each write performs a large amount of useful work, thereby avoiding the worst-case performance of B-trees, in which each disk write may change a small amount of data on disk. Like a B-tree, fractal tree indexes are optimized for systems that read and write large blocks of data. The fractal tree index has been commercialized in databases by Tokutek.
(Source)
Languages :
The project's source language is English and it was translated into Vietnamese (my mother tongue). In addition to collaborating on Open Source Projects on Crowdin, I also work as an interpreter for some projects in Vietnam. I also gained some experience of translation when doing scientific research at school. You can read more about my English ability through my application post.

Word Count:
Part 1 : 1257 translated words ( 1332 words in total, 75 untranslated words)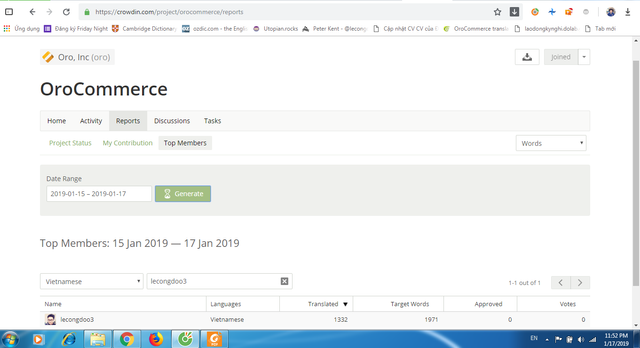 All the translated words were approved by Vietnamese Language Moderator @Carlpei
Proof of Authorship
You can lookup Crowdin project on the following link, as well as the summary of my activities:
My previous contributions
---
Credits:
Thank you - Vietnamese Language Moderator Carlpei for your tireless effort on reviewing our translations and supporting us during our translating work!

A big thank to other members of Vietnamese translation team for supporting me: lenancie, lantracy and adam.tran.

Last but not least, special thanks to Davinci & Utopian collaboration for running and developing this incredibly meaningful program !
---
I take pride in being a member of Vietnamese translation team.
Thank you all for your support !