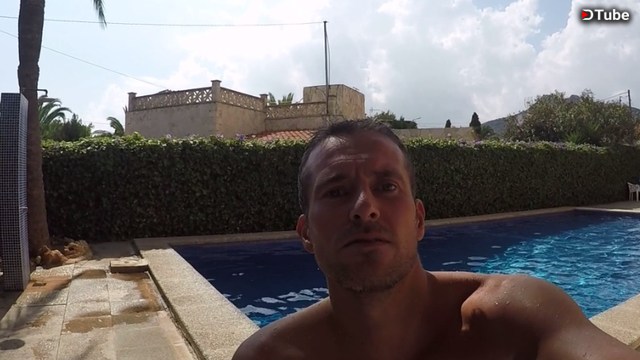 ---
Hello all
My vlog today relates to the rapid growth of the @steem-ua account, which could well grow to around 500,000 Steem Power in the coming weeks.
The account is currently voting on the content of users who have delegated Steem Power (and a few who have not) to the account, and the size of the vote is based on the User Authority (UA) score of the user account.
There are 3 main algorithms at work. The first is based on the follower matrix, in which each of an accounts' followers UA score is considered, along with each of the follower followers score, and so on, across the whole of the Steem blockchain.
e.g. To calculate the score of one account, every accounts UA score must be calculated.
The second algorithm is tied to the account being a witness or not (or if the witness account is 'owned' by a team of accounts). This particular score seems to a reasonable amount of weight, as many users in the top one hundred UA score table are witnesses: https://steem-ua.com/
The third main algorithm related to engagement, and the UA score post is evaluated by the UA score of the commentators and the voters.
---
I think the project is a positive for Steem because:
It looks like a good distributor of Stake - something which I think that, without the selfless generosity of a handful of large stakeholders and the Dapps, has not taken place on this scale thus far.
For an account delegating 50/100/250 Steem Power for 2, 4, 7 votes each week, depending on the UA score of the account, the return from the votes by @steem-ua currently looks to be far in excess of that given by delegating to a bid-bot.
There is likely to be an increase in engagement from the accounts delegating to @steem-ua, as they seek to improve their score. An increase in transactions (comments) and community should be seen as a positive, both for individuals an the overall community.
It may encourage accounts to hold Steem Power for longer, knowing that there is a regular vote coming to their account, which they can work to improve the value of.
---
I think the success of User Authority and @steem-ua does depend on larger account delegating more than the 250 Steem Power required to receive the maximum 7 votes each week. Thank you to the accounts like @stellabelle, @neoxian, @cryptoctopus, @rival, etc, who have already made this generous move.
Overall I think @steem-ua, and UA as a whole is a positive for the Steem blockchain, and look forward to further developments.
Cheers
Asher
---
▶️ DTube
▶️ IPFS