We had a different update planned for today!
But this one landed in our laps and- switcheroo! So here you go!
On our website, we list 5 AREAS that the Monkees focus on in the game.
Today, we were asked by @lukestokes: Do you have any additional details on how these things are done in the app?
How to hone their TALENTS
How to be generous in SERVICE of others
How to treat their ENVIRONMENT with care
How to take good care of their HEALTH AND HYGIENE
How to start thinking about their FUTURE CAREER
Great question! We would love to explain that for you @lukestokes!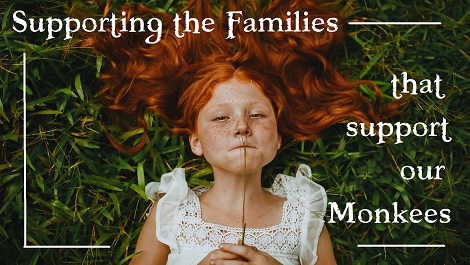 All 5 of these areas are actually set as age-appropriate tasks by the PARENTS/GUARDIANS. Though we could set a standard task for each, Spunkee Monkee feels it is more appropriate to come alongside the FAMILIES as a whole, and have the PARENTS/GUARDIANS determine what is best for the child. This way, we can ensure that all of the things that make the child the unique individual that they happen to be - are accounted for! In this way, the program will be individualized to THEM!

Before the family can participate in the game, they must sign a Monkee Master Agreement detailing the tasks that will be set for the child. Multiple things can be chosen in each area (and were chosen for the Alpha Test monkees), but only ONE needs to be performed daily in each of the 5 areas in order to get their points awarded for the day.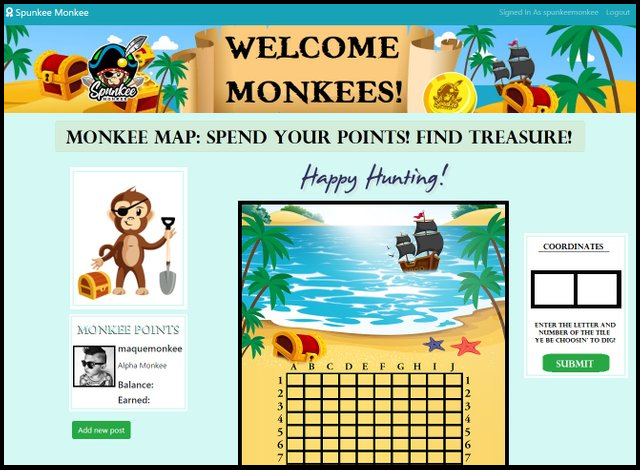 At the end of their day, they post their Monkee Business journal detailing how they completed their tasks. A Monkee Pal (who is assigned to their account throughout the full Beta Test) will evaluate their post, and award points accordingly. As soon as they have earned 100 Monkee points, (usually done each day, on average) they will be able to trade in 100 points for a "dig" on the map, where real treasure is hidden under the tiles!
Hope that helps!!! :) Any other questions? Feel free to leave some questions in the comments and we'll be happy to respond!
HAVE YOU DONATED YET?
Before you forget - Give us your support at Fundition or Kickstarter!
---
HAVE YOU MISSED THE FUN? Check out these posts below!

SPECIAL thanks to the Steemit witness who have been supporting Spunkee Monkee: @aggroed, @steemcommunity (made up of @paulag and @abh12345) and @derangedvisions (who is the other half of the @c0ff33a witness team)
---
READ OUR CROWNMIND INTERVIEW HERE
---
All Spunkee Monkee images have been created for Spunkee Monkee by the amazing @jimramones! Images are not to be used without permission from Spunkee Monkee.
---
Child on grass photo used in post