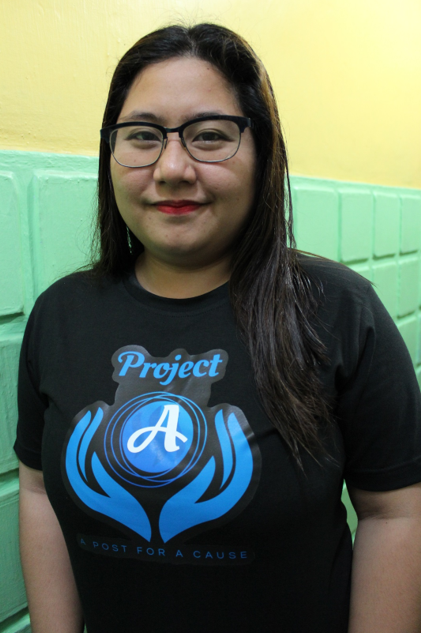 Dear Steemians:
Since it has been more than a year of my life in Steemit, I would like to share to you what are my thoughts about how my life went positively with Steemit and the Steemit itself. So here it goes.
WHAT IS STEEMIT?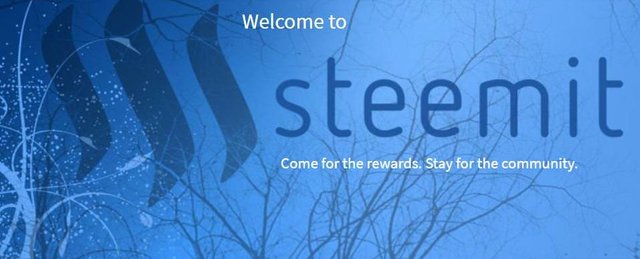 Steemit is a website co-founded by
Ned Scott
wherein we can share our thoughts and talents by creating quality content. Like other social media such as Facebook, Twitter, Instagram, Friendster etc., it allows everyone to share one's thoughts and ideas and to
"connect"
with others. One has to sign up first to create an account free of charge. The good thing about this social media is that one can be rewarded with the digital currency called
Steem
and
Steem Dollars
.

HOW I GOT HERE?
Before I got here when I was planning to have an additional income aside from my salary, I browsed through the internet to determine other opportunities. Online Buy and Sell was common at that time but I did not enter on that. I continued the search until I found Steemit. To be honest, no one got to tell me about it. I discovered it by myself. I tried to dig in more to understand what it is all about including the mechanics, the pay-out system and also its user interface.
As months went by, I started posting my blogs and then realized that I could earn this way rather wasting my time on other social networking sites. I used to post anything what's on my mind on Facebook, Twitter and share my photography on Instagram (which most people do) and then earn several likes from my friends.
I could see how they are way more different to Steemit.
I got to realize that Steemit opens big opportunities among aspiring bloggers like me. It is a nice social media wherein you're gonna have sense of freedom in whatever you compose and ownership of your blog.
Steemit aroused my inner talent in photography, wisdom and in sharing ideas to others by writing and I could say that it's a good another source of fund that is very flexible of time and ideas. You guys don't get to be confused of what to create. You can customize your work according to your passion while achieving unexpected rewards from curators.
To sum it up, I would like to thank @ned for creating this awesome website. Special thanks also to other significant people who made up Steemit.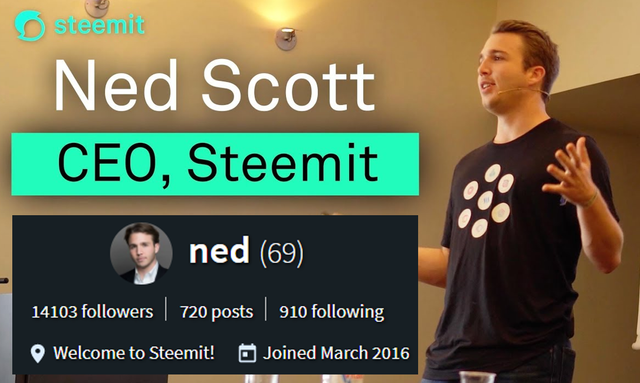 NEW FRIENDS
We get to have friends from almost everywhere in social media websites. However in Steemit, while you are sharing ideas through blogging, others would then notice you then would share their opinions as well. Through this, I had made new friendships to other steemit bloggers. There are quite a lot of them who appreciated my work since I first got myself into Steemit.
I would like to say thank you to the Bayanihan Project who aimed to support Filipino Steemians as well to the people who comprise the curation team: @deveerei @dreamiely @erangvee @immarojas @jassennessaj @juvyjabian and @themanualbot.


Thanks also for these people who continuously supported my project: @kenny-crane @darthnava @luvabi @paulthebeloved @dimon14 @phyo @girlbeforemirror @taillah @hr1 @xxsenpaixsamaxx
And more importantly, I would like to thank @surpassinggoogle for giving Filipino Steemians the chance to be successful in Steemit; for appreciating every work of art of aspiring bloggers like me and most of all for creating this contest: UNTALENTED ADJUSTMENT; and for giving all of us the chance to prove to ourselves that we are capable of creating content.


EXPLORING KNOWLEDGE
Anyone can get knowledge from any form of media such as from books, magazines, television, radio and the internet. However, as years went by, internet became the leading source of information. Almost all people have their smartphones and computers in which they can use to research "everything".
In Steemit, I discovered a lot of things and even learned about innovations in my field of interest such as photography, sports and travels. I learned that there are several interesting places that one can be included in "travel bucketlist". By learning amazing history of certain places, I got the idea how a place was built or established. There are a lot of Steemians that I have been following lately for their great and high-quality content: they are @kenny-crane @sweetsssj @papa-pepper @gavvet @darthnava @gringalicious @surpassinggoogle @acidyo @knozaki2015 @davidpakman @dollarvigilante and @jerrybanfield. Thanks for sharing your thoughts and knowledge about various interesting stuff.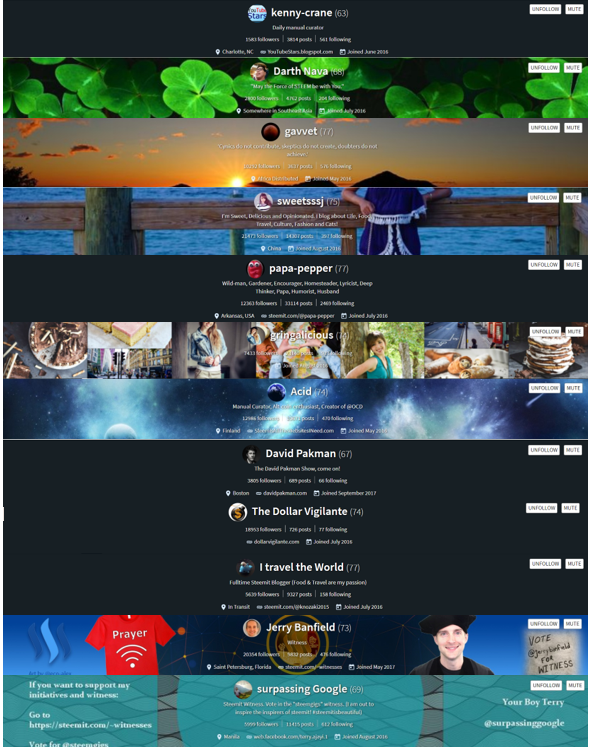 CRYPTOCURRENCY
Several years ago, there's no such thing as "virtual money". People would earn cash out of their business, employment and freelance jobs. But in this generation, money took it to a higher level. As technology evolved, computers then came into existence which gave birth to the Internet.
A lot of people have been spending time on their computer device for entertainment and even doing freelance jobs.
"Almost every aspect of our daily life is affected by the internet."I do believe on that because the internet made everything easier at our fingertips even in our payment methods.
I realized that cryptocurrency has existed because of innovation. Steemit is a good example of this. Writers are given rewards such as steemit dollars which can be converted into cryptocurrency such as Bitcoin.
There are a lot of websites that offers currency exchange on the internet. However, I have been using www.blocktrades.us for my transactions in Steemit. You can use this website for this is known to be reliable and quick. Just keep posted to @blocktrades for its latest updates.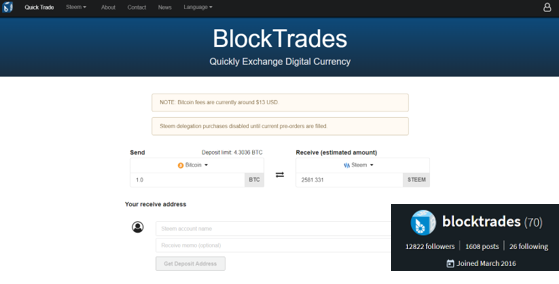 HUMANITARIANISM
I can certainly say that Steemit has changed my personal views about Humanitarianism. I have seen a lot of blogs that have depicted about helping/ giving to others through forming Charity Groups/ Volunteers where certain group of people are fund raising for a cause. Such as @cryptopie @girlbeforemirror @darthnava @luvabi @canadian-coconut @dwaeji-aizelle @kennyroy @sunnylife
People nowadays would expose themselves helping another one to earn fame and self-esteem through the "likes" of viewers. Some of them probably only did it because they thought society would see that very appealing. But for me, I took it the other way. I decided to create Project Annesaya not to be famous but to help others who are poor and sick. The earnings that I got from Steemit were intended to be shared with them.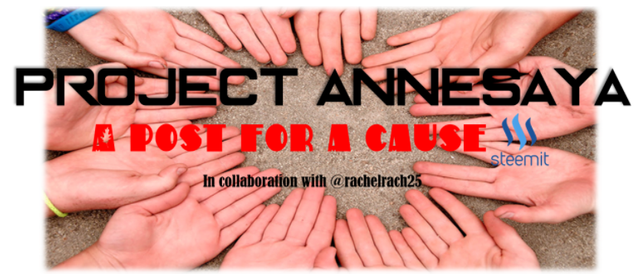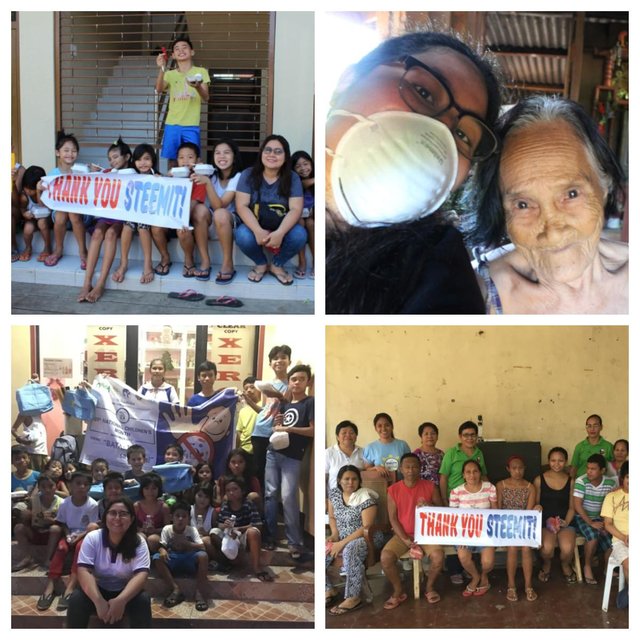 These are PROJECT ANNESAYA #1-4 blog posts:
https://steemit.com/blog/@annesaya/project-annesaya-1-nanay-gallor-needs-help-for-her-serious-treatment
https://steemit.com/project-annesaya/@annesaya/project-annesaya-1-update-nanay-rosita-gallor-has-finally-received-your-help
https://steemit.com/blog/@annesaya/project-annesaya-2-a-helping-hand-for-the-handicapped-patients
https://steemit.com/project-annesaya/@annesaya/project-annesaya-3-please-let-us-help-this-poor-woman-who-has-been-suffering-simultaneous-diseases
https://steemit.com/seasonsofgiving/@annesaya/project-annesaya-4-me-as-a-santa-stranger-part-1
https://steemit.com/seasonsofgiving/@annesaya/project-annesaya-4-santa-stranger-spreads-the-love-part-2
Thus, Steemit has improved me much better. It has molded me into a genuine and generous person. It feels so good not only to narrate how my project went on and express my thoughts but also to be able to extend help in many ways.
So I would like to thank all Steemians out there who have helped me and supported my project all the way.
Now, I have customized my own logo as shown below as my expression of my fervent interest to continue my goals in earning at the same time touching lives positively.
But at this time I revised it to PROJECT A for discretion.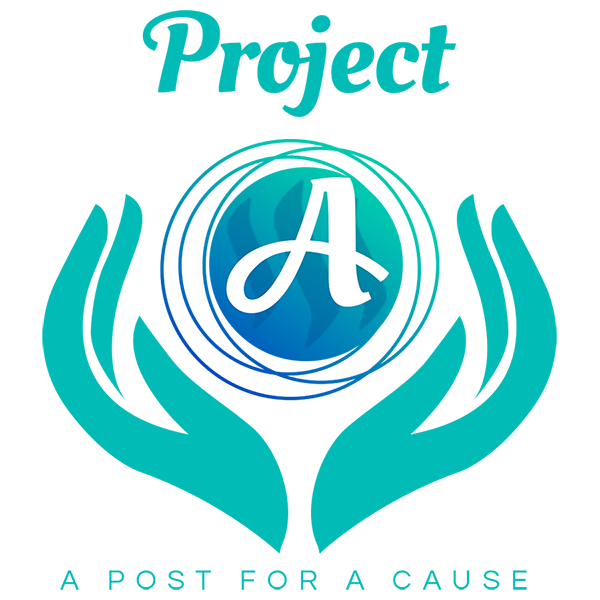 EARNINGS
One of the amazing adjustments that also happened in my life is my financial blessings. This is so cool because I didn't have to worry about the delayed salary of my work. I earn a certain amount of salary every month. For me it's not that quite enough for my living because I have financial responsibilities to fulfill and some fees to pay monthly. So the delayed salary (which always happens) was indeed a problem however thanks to Steemit for being something that I can fall back on.
At first, it was kinda hard because my first few posts ever either earned nothing or only few cents. But I never gave up and still continued on creating content. Steemit gave me some sort of inner motivation that I must use my extra time wisely by sharing ideas on the said website.
After several months, I was glad because my hard work has finally resulted into unexpected rewards from the upvotes of fellow steemians. My previous posts especially Project Annesaya had been productive which made my goals possible to attain. Aside from the money that I allocated to the poor and sick people, I rewarded myself with two Steemit-inspired T-shirts. Because I have a passion in photography and I would like to express my photography in #SteemitPhotoChallenge that is led by @jamtaylor, I bought a DSLR Canon Camera and a brand new Tripod which I bought just a while ago. All of those were from my savings in Steemit.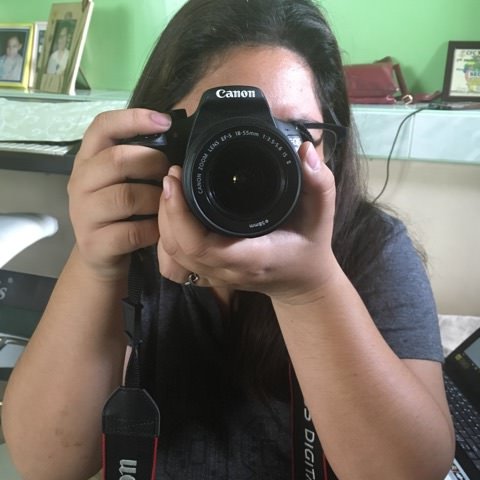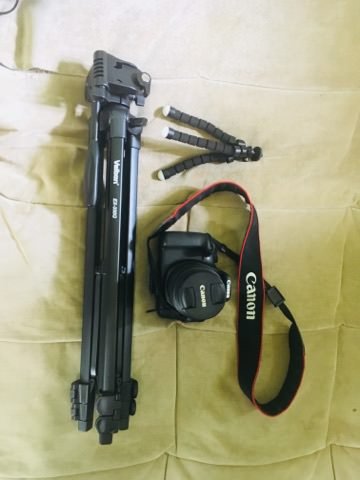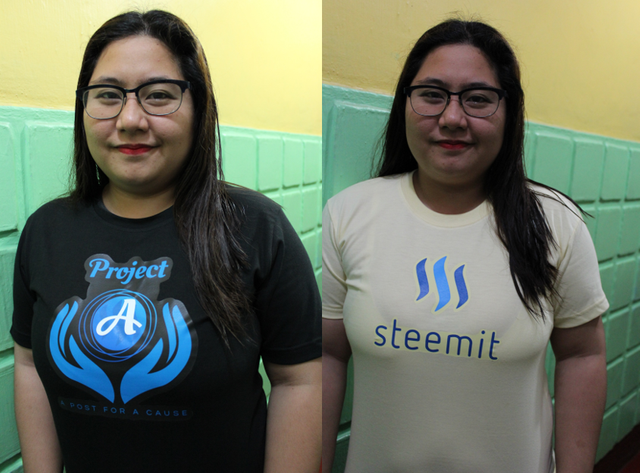 The following photos below are my proof of earnings from Steemit: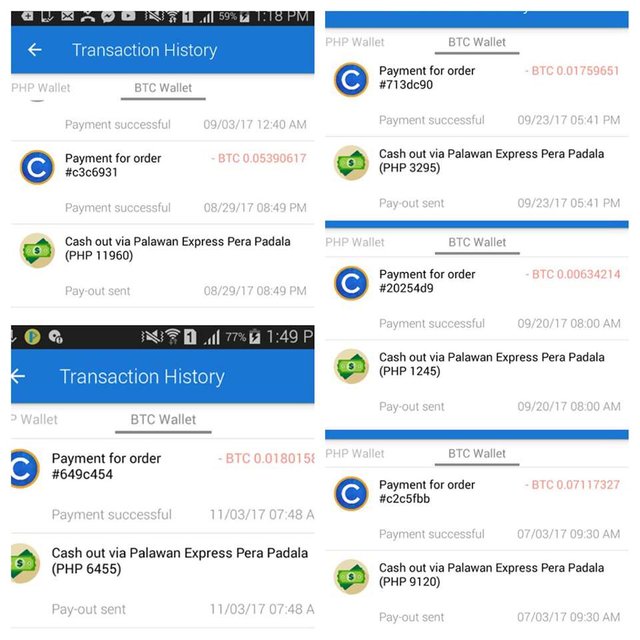 I couldn't' have gone this far without the support and help of my fellow Steemians @darthnava @girlbeforemirror @surpassinggoogle @kenny-crane @hr1 @immarojas @dimon14 @rachelrach25 @bayanihan @adi.pisces @khaylay @arcange @paulthebeloved @arcange @taillah @jasonmunapasee @fawadnaseem @aamaksal @minnowsupport @steemgigs @humaidi @originalworks and the others who have believed on me.
THANK YOU SO MUCH!

Hope you enjoyed reading. Have a nice day and a Happy New Year to all!

.




.




.