Trial by Comics winners for "Magic: The Gathering II" and new theme announced!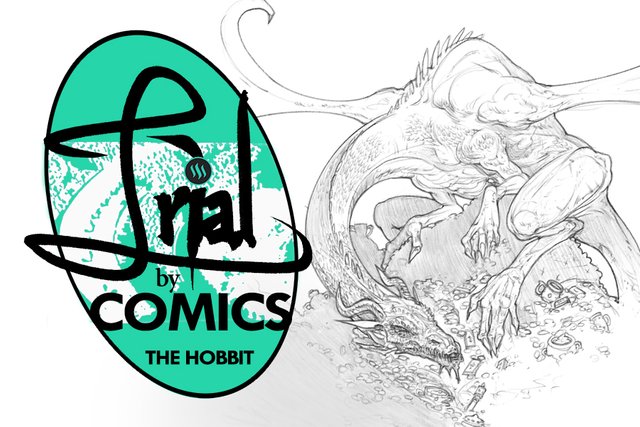 I'm behind on photography, blogging and nearly a month past announcing Trail by Comics "Magic: The Gathering II" winners. I've been traveling. I was in Seattle and Los Angeles which kept me busy. Trial by Comics, in it's purest form, was meant to commit me to drawing fun illustrations each week. More or less, if I wanted an excuse to draw zombies, guess what? That week's Trail by Comics theme would be zombies. This week's theme, which will be revealed shortly, involved a dragon, and for the life of me, I couldn't get it right. Most of my highschool and college career was spent drawing dragons during class, but I was humbled by the difficulty I encountered.
So, with that litany of excuses, we are back. Trial by Comics has returned and our last theme was "Magic: The Gathering II". I had a chance to revisit all the entries. My initial thoughts, are the same as always; just how incredible the Steemit art community is. My second thought is how exciting it was to have new participants that steamrolled in to the three winning places of the contest. The art that wins Trail by Comics is always remarkable, but new winners is an exciting thing for me. Different interpretations of the same theme is a lovely thing. Without further adieu, let's get to the winners for "Magic: The Gathering II".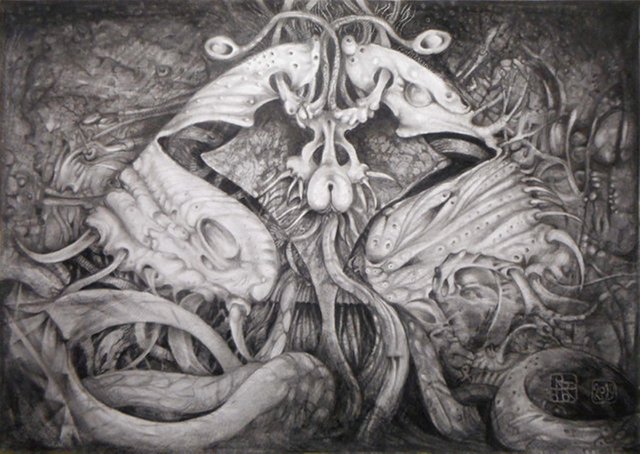 FIRST PLACE! At the top of the podium this week is @thermoplastic with his entry, "Trial by Comics Contest entry my drawing EMRAKUL for "Magic: The Gathering II". I loved seeing @thermoplastic enter the contest as I've been a big fan of his art since he first came to Steemit. As most of you know, I'm a fan of raw pencils and I'm an avid Magic: The Gathering player [hence the theme]. I love the Eldrazi titans, so seeing @thermoplastic's interpretation on Emrakul is the kind of synergy I dream of. Congratulations, @thermoplastic. 25.000 SBD's to you!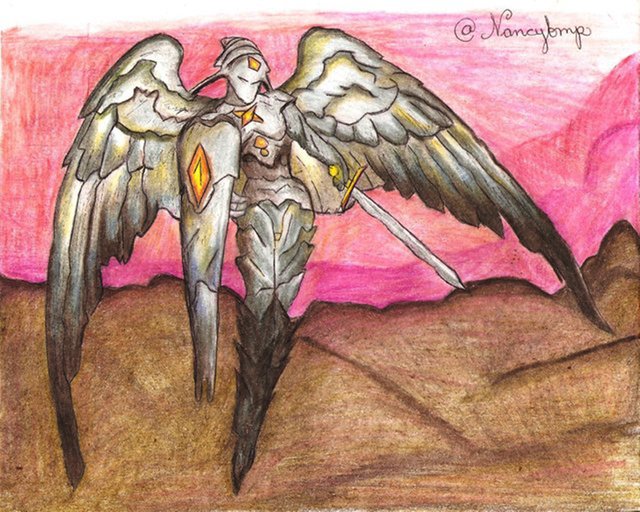 SECOND PLACE! @nancybmp wins second place this week for her entry, "TRIAL BY COMICS, [MAGIC THE GATHERING II - DRAWING OF PLATINUM ANGEL WITH CRAYON PENCILS] BY NANCYBMP.". Again, I love seeing new artists participate in Trial by Comics! One of my favorite Commander decks is build around the Platinum Angel. I've won games with -189 life and no library. This entry is beautiful and brought back some of my favorite MTG memories. Congratulations! 10.000 SBD to you!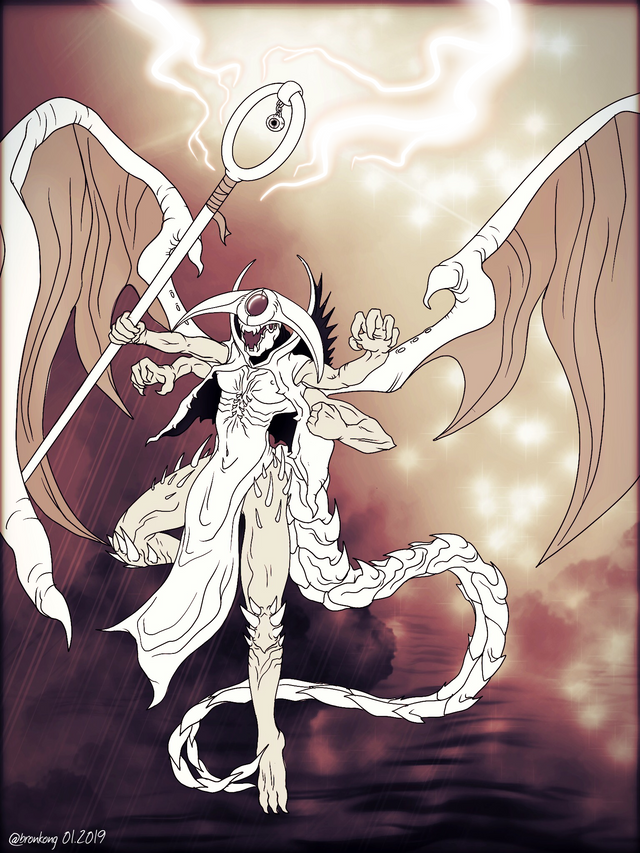 THIRD PLACE! No stranger to the winner podium is @bronkong with his entry, "One of the best Trial by Comics Themes so far!". Atraxa is a creature I'm more than familiar with as @tarotbyfergus has ruined a few of my nights with his Atraxa EDH deck. The artwork here is beautiful, as always. Love the line work. Beautifully done. Congratulations, @bronkong! 5.000 SBD coming your way!
MERIT AWARDS! Each week, the talent that floods the #trailbycomics hashtag sets me in to an endless, manic state of trying to pick only three winners. There were several outstanding entries for "Magic: The Gathering II", and I'd be remiss to not mention a few of the merit entries that didn't make it in the top three, but nonetheless showcased the talent of the weekly Trial by Comics participants. Have a look and give a follow to all of this illustrators and painters!
@stef1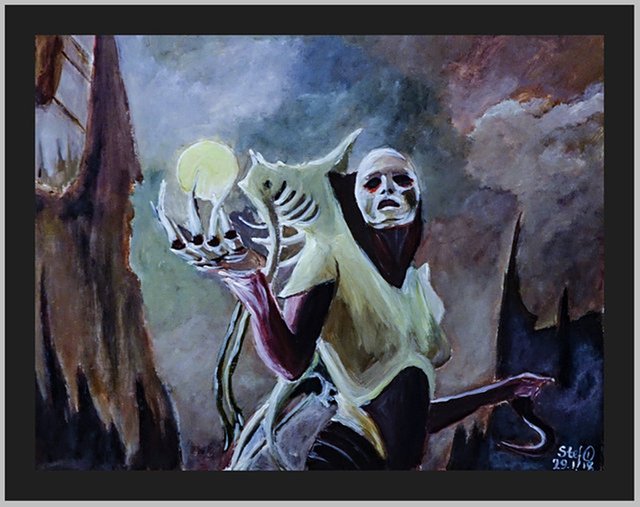 @andreasalas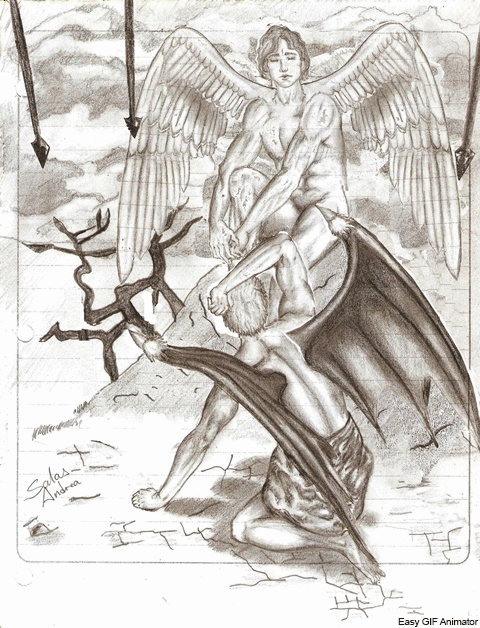 @jordangerder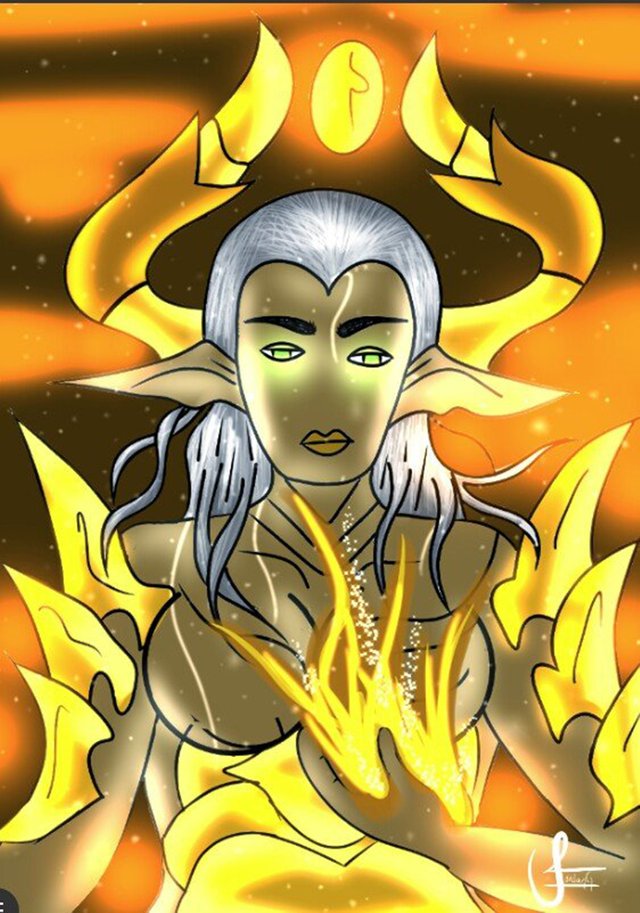 Trial by Comics new theme is "The Hobbit"
During the February Polar Vortex that captured international headlines, myself, @vermillionfox and @guthrie watched the entire LOTR's trilogy. To my endless pride, @guthrie loved the films. I told him about The Hobbit movies, and back to back, we watched them all. Previously, we've done a "Lord of the Rings" Trial by Comics theme. This'll be the first to pay homage to The Hobbit. Come up with your best interpretations of Bilbo, Thorin and the Dwarves, the elves or Smaug.  

Deadline for "The Hobbit" is Sunday, March 31st 5:00UTC 12:00a.m. CTS
 
Rules
• Up to three entries per trial round [weekly] 
• Original artwork only [process documentation strongly encouraged] 
• If you reference other artwork, you must include the source […you will be automatically disqualified on a plagiarism basis otherwise] 
• Winners will be chosen based on quality of work, submitted before deadline and ability to adhere to the weekly trial theme 
• Must resteem the contest post you're participating in • Must include #trialbycomics hashtag

A big congratulations to @beekart for launching CardGame-Tokens.com! This was a massive undertaking for one of Steemit's cornerstone artists. An incredible series of Magic: The Gathering token creatures. Artwork so beautiful, seamlessly complimenting any Magic deck, but uniquely @beekart in the skill and technique. Both foil and non-foil options. It's just a dream for any gamer, collector or patron on the arts. I just bought an entire set. You can get yours at CardGame-Tokens.com! Thank you, @beekart! We love you!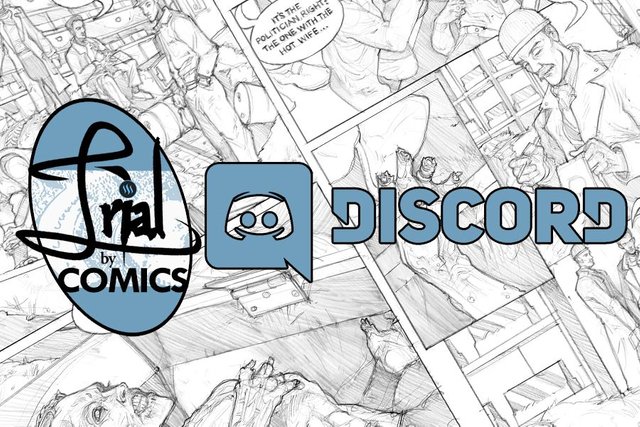 We do have an active and thriving community on Discord. Join the Trail by Comics Discord channel to be included on conversations about current or back issue comics, artists, writers. We have a channel specifically to promote your #trialbycomics entries, and another channel that is a free for all art and post promotion. There are over 300 members, so get over there and participate in the chat. That's it! Get drawing.