A big hello to the entire steemit community! Write to them @nancybmp
I have the opportunity to publish for the first time in this renowned contest, sponsored by
@kommienezuspadt
. The same contest that in past weeks, I have observed great artistic works that have delighted and greatly moved me.
I share with you this drawing, with motif related to the subject of MAGIC THE GATHERING II. I present my artistic interpretation of PLATINUM ANGEL. ¡I hope you like it!.
PLATINUM ANGEL, DRAWING COMPLETED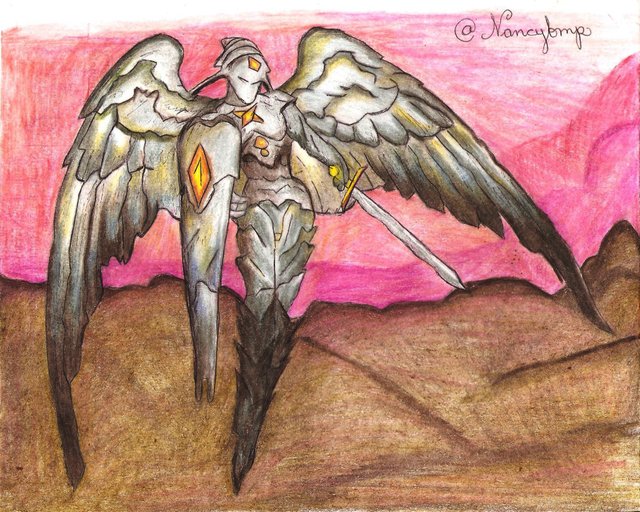 Among the materials used we have:
- Graphite pencils.
- Colored crayon pencils.
- Machine sheet.
- Pen.
- Sharpener
- Eraser.
- Desire to have fun and express myself through colors.

Here is the process of its elaboration, by parts in a detailed way.
First of all, I focused on capturing the structure of the drawing, and then coloring it to taste.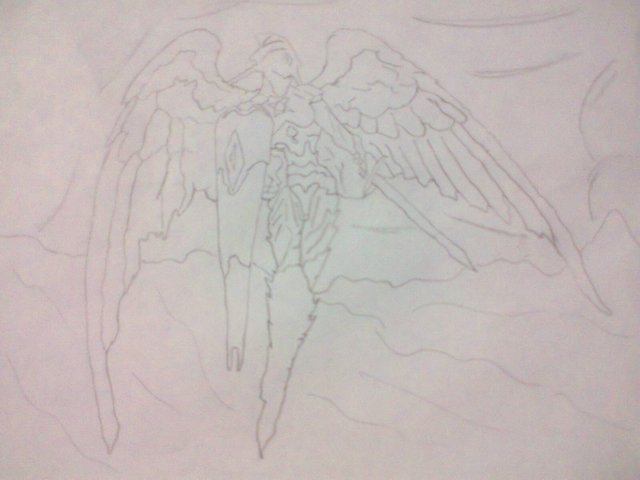 This was the outline around the silhouette and part of the coloring.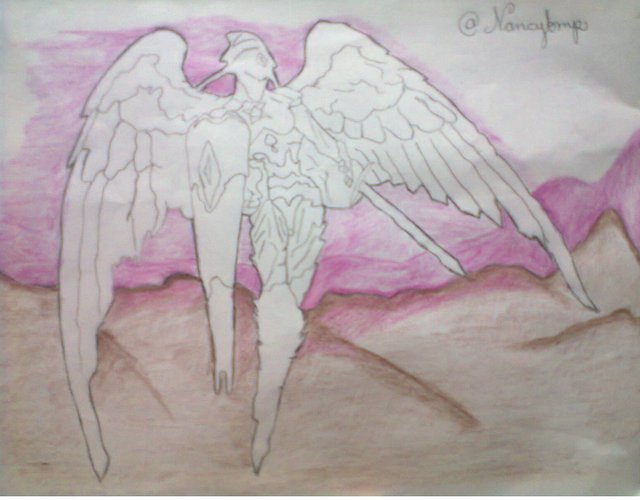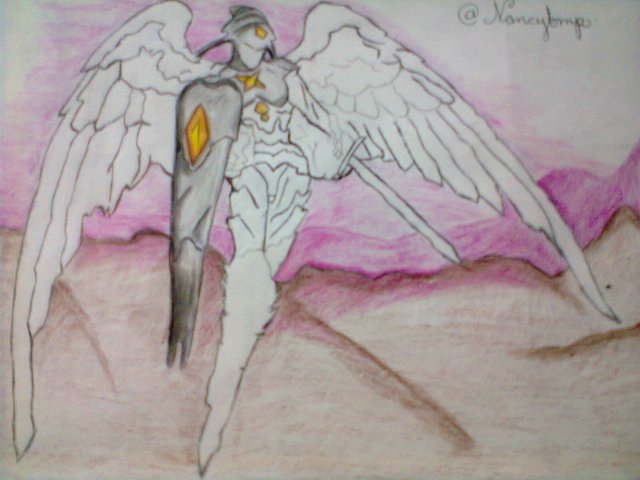 Mix the shades, gray, blue, yellow, brown and copper, to get the effect on the wings, to continue with the shield and the rest of the body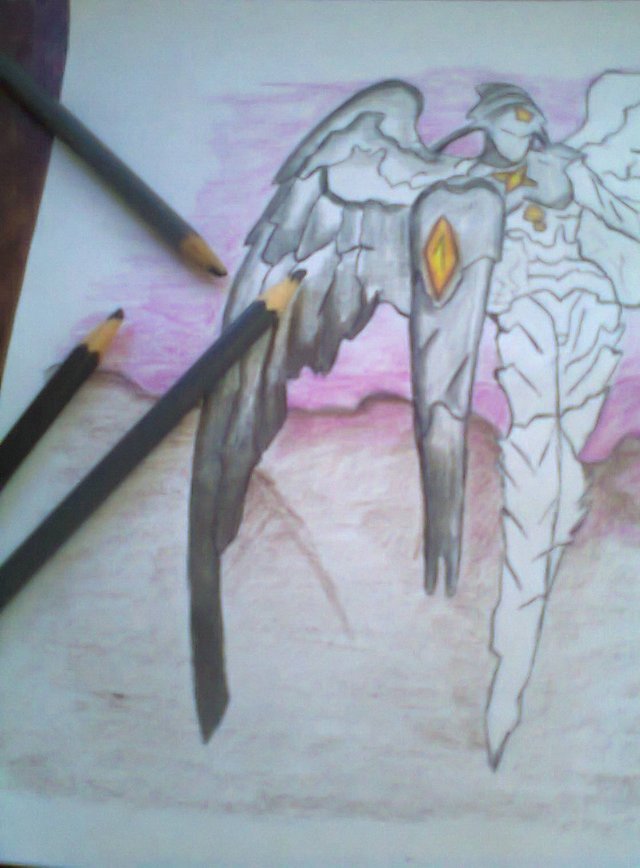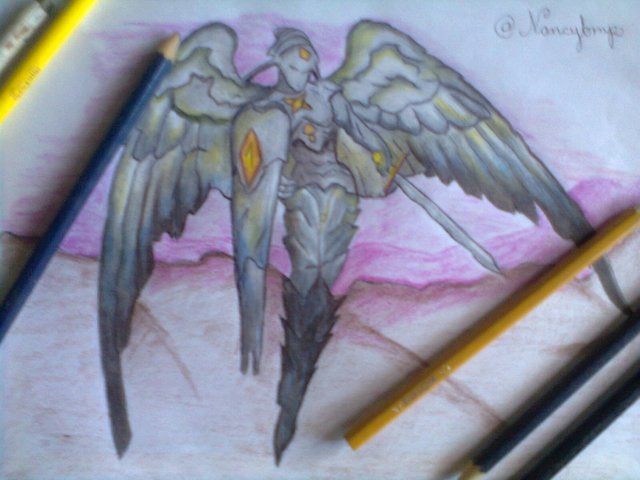 THE INTENSITY IS THAT YOU ENJOY MY DRAWING!.
THANKS FOR YOUR SUPPORT!
DO NOT FORGET TO FOLLOW ME AND VOTE ME!
A BIG HUG! @NANCYBMP