HELLO STEEMIT! NEED YOUR HELP!!!!
Creativity is the greatest SURVIVAL tool we have in LIFE:)
YES I am a complete NEWBIE here on Steemit... :D
This is OFFICIALLY my 1st POST! (kinda nervous to be honest lol)
SO... how exactly does this site work? any advice would be greatly appreciated!!!
Apologize in advance I am completely lost about STEEMpower an how this works?
I can't believe i'd actually have the patience to make it this far creating my first post,
Honestly figured id have better luck on a freeway, holding up a creative cardboard sign!?
Fortunately i had the pleasurable Luck of being introduced to Steemit by a lovely lady i met while traveling... the kind and intelligent @heiditravels , and since i have been Completely "MIND BLOWN" with this sort of platform concept. STILL not sure exactly how all works, but after glancing over all some hilarious posts and many educational ones I still retain some skepticism that i too could actually do this myself???
UNTIL LAST night.... EVERYTHING CHANGED!!!!!
Looking thru some of the posts i came across a motivational video posted by a:
@emilianiamh28 i decided what the heck ill give this a glance?
Following the video i was so inspired i immediately completed 150 pushups and 30 pull-ups... (Seriously no joke, and no I'm not a fitness freak) Thats how motivated this video made me... HIGHLY recommend watching it!!! (heres the link if interested in pull-ups?)
https://steemit.com/philosophy/@emilianiamh/the-most-motivational-talk-ever-david-goggins#@ajwsurfboards/re-ajwsurfboards-re-emilianiamh-the-most-motivational-talk-ever-david-goggins-20170626t033448857z
ANYHOW after exhausting all my resources and pushups, i felt so good and healthy due to STEEMIT i decided to write a comment on her post... in which i happily shared how good her post made me feel, THANK U to STEEMIT.
This morning when i woke up i opened my computer laughing about how Steemit made me worn out and sore the next day, completely surprised to see my first comment had already received votes rewarding me $5.69 !!!!!!!! HOLYSHIT!!!!
EASIEST money I've ever made in my life, + I'm even feeling fit from it!
THX STEEMIT Extremely excited to get involved with this PLATFORM
even if i don't make any money its all good fun.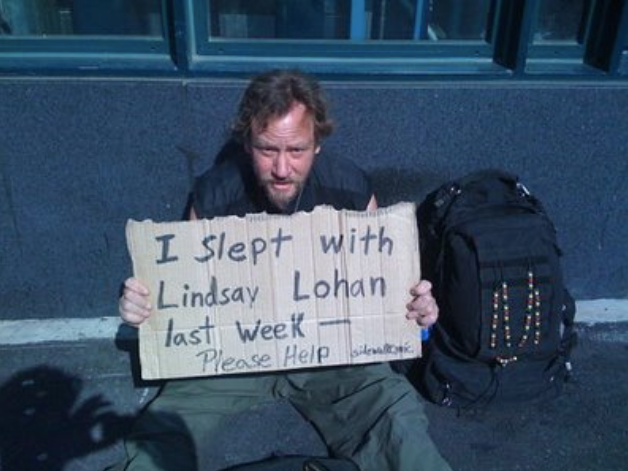 "TIME... LET creative juices flow an hopefully bring Smiles
to strangers as much as these CREATIVE cardboard dreamers have Given me..."
PS- ALWAYS take a moment spare some change to anyone on the street maybe in a worse scenario than yourself; We are all children of this Earth and we all need look out for one another.
PPS- PLEASE UPVOTE+ FOLLOW!!!! :D lol
PROMISE will post entertaining and comical posts LOOKING forward to joining STEEMIT Family!
SMILE MORE... LIFE is SHORT Thx for the read
(feel free to resteem this post so i can see how that works also?) :)