Welcome to today's Weekly Travelfeed roundup brought to you by @jpphotography.
Hello travellers! Another week comes to an end and again you have left us in amazement over stunning travel destinations from all around the world.
This week, we have made some major changes to our bot that will facilitate curation tasks for our team. We are still looking for one more curator to cover one day of the week - if you are interested, hit us up! Don't forget to check out the posts below if you have not already, they are really worth a read!
Three BEST posts of the week
A quick recap - For the weekly round-up, we feature the best 3 posts out of the ones previously featured in the daily topic curation posts in the past week and on top of that 10 honorable mentions that closely did not make it into our resteems last week. The rewards will go to the first three places as follows: 1st place - 3 STEEM, 2nd place - 2 STEEM and 3rd place - 1 STEEM.


🔗 The thumbnails are directly linked to the original posts. Please, click on the image and enjoy the read!


The 1st Place
Travel Cheap: Salkantay Trek
written by @wayfare
Trying to get to Macchu Picchu like a boss? Or maybe you just want to do an immersive Peruvian nature-hike. Either way, go ahead and skip the Inca Trail. While this tourist trap of boredom does offer great views and minimal exertion (a donkey carries all your gear!), it does so for the cost of hundreds of your hard-earned dollars—plus, you'll have to traverse this wild terrain with a couple dozen picture-snapping strangers.



---
The 2nd Place
Wedding Crashers take on The Crystal Maze Live Experience
written by @cheese4ead
A few months ago I had the honour of being my brother Shaun's best man at his wedding to my now sister-in-law Rebecca. It was a fantastic day that we will all remember very fondly. One of the things I had to think about was creating a good speech about my brother, which I think I managed to pull off. The other thing was to come up with a good idea for a wedding gift. We wanted to do something a bit different, maybe an experience rather than a standard gift. My daughter came up with the idea of The Crystal Maze Experience



---
The 3rd Place
Buda, Pest... Budapest ! [EN/FR]
written by @bertille-aa
I continue my European tour and this time, it is between girls that we go to discover the capital of Hungary. Another departure on a whim because the tickets were taken late at night after a message from a friend announcing me "Ryanair offers -25% on flights to Budapest, we go, you come?" OF COURSE !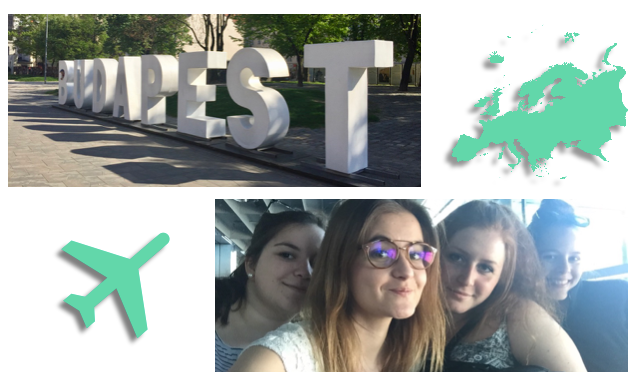 ---
We hope you have enjoyed these posts. Please do visit the fellow Steemians' accounts to learn more about their travels!
Our 10 honourable mentions
🔗 The thumbnails are directly linked to the original posts. Please, click on the image and enjoy the read!
Congratulations to @evildeathcore, @fourapril, @juancar347, @eoj, @fromheart, @livinguktaiwan, @watersnake101, @slobberchops, @travelgirl and @mnallica.
---
If you don't want to miss our daily topic curations, please look out for the #travelfeeddaily tag. Do you like what we do? Please consider giving us an upvote or even a resteem. This will help us pay out higher rewards to the community which encourage even more people to use #travelfeed.
Participate in TravelFeed!
With over 600 members already on the Steemit Travellers Discord, it is an excellent place to meet other travelers and chat about traveling! The server is also the place where you can ask all your questions about TravelFeed.
Is your travel post about a specific place? Pin it to the @steemitworldmap!
Just visit the Steemit Worldmap, search for the location of your post, toggle the "code" slider and then click on the map at the place where you want your post to appear. You now have a code snippet that you can click on to copy it to your clipboard. Now you only have to paste this code snippet into your Steemit post and it will appear on the map!

---
Posted from my blog with SteemPress : https://travelfeed.io/%f0%9f%8f%86-travelfeed-weekly-round-up-29/
---