Hello Steemians,
welcome to the thirteenth part of our trip on the island of Sardinia.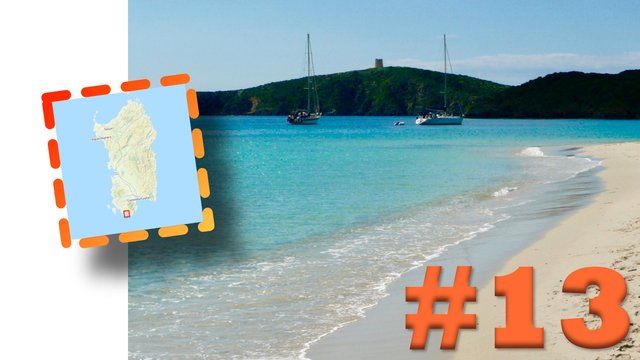 We spent the last day of our holiday on the island of Sardinia again at
our favourite beach - Spiaggia di Tuerredda.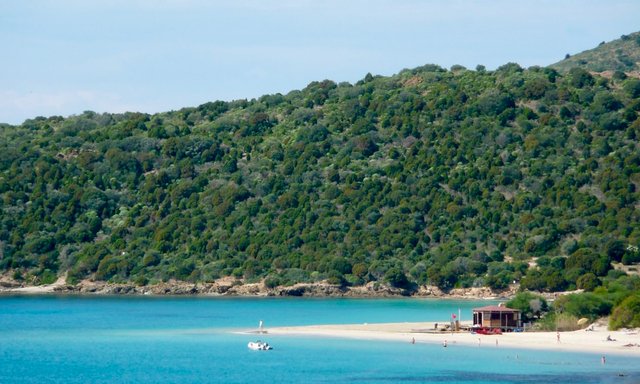 The beach is located in the south of the island, in a sparsely populated region.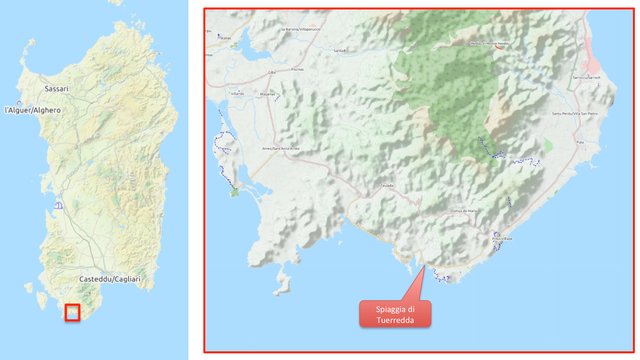 The water here is especially turquoise. In the bay there are two green islands.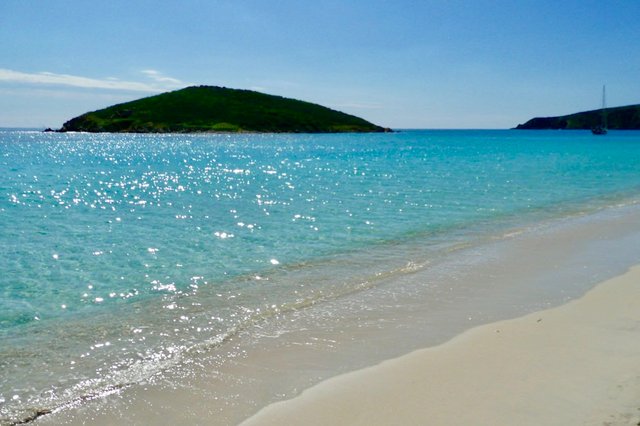 A view from the east to the bay from the road.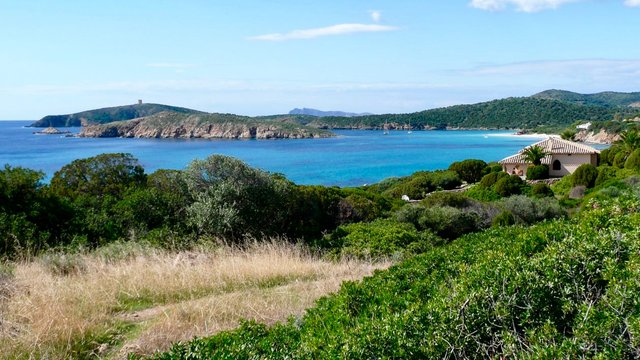 The eastern end of the beach Spiaggia di Tuerredda.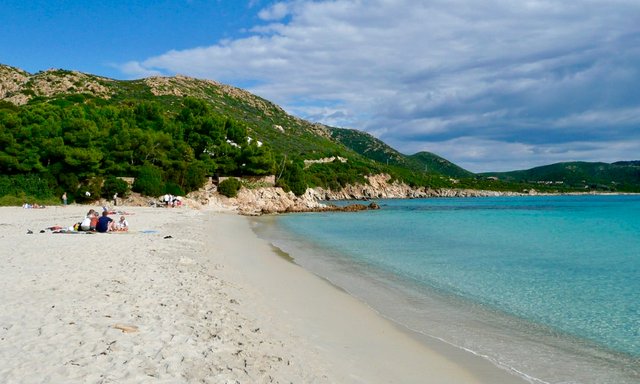 Sailboats often anchor in the bay.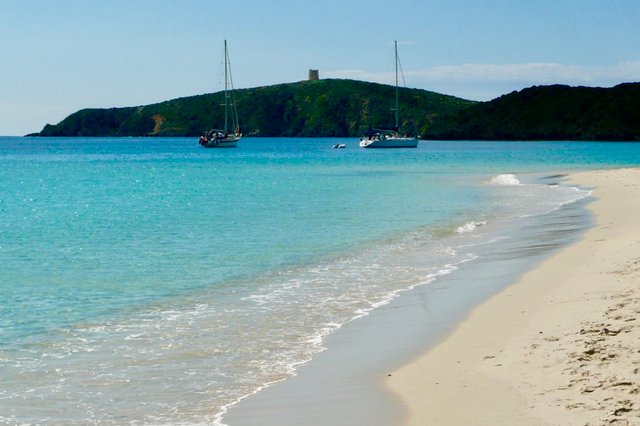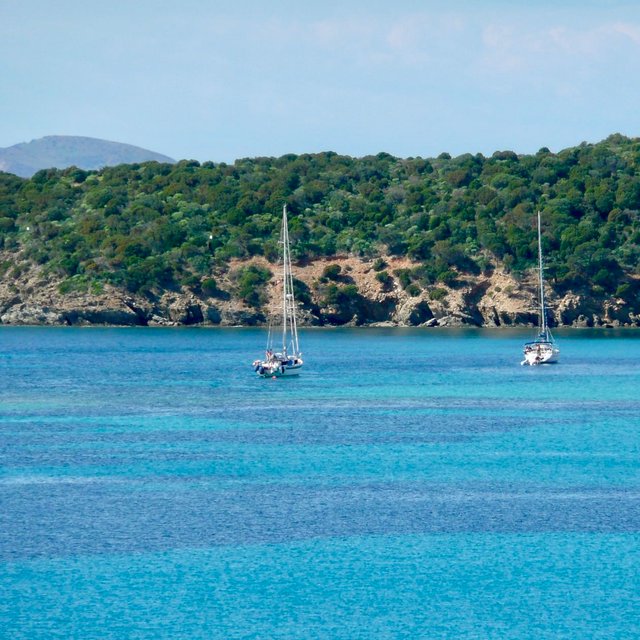 The ruins of the watchtower Torre di Capo Malfatano on the peninsula Capo Malfatano.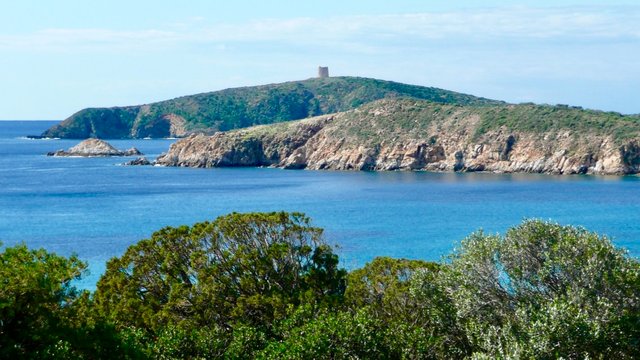 Thank you for reading!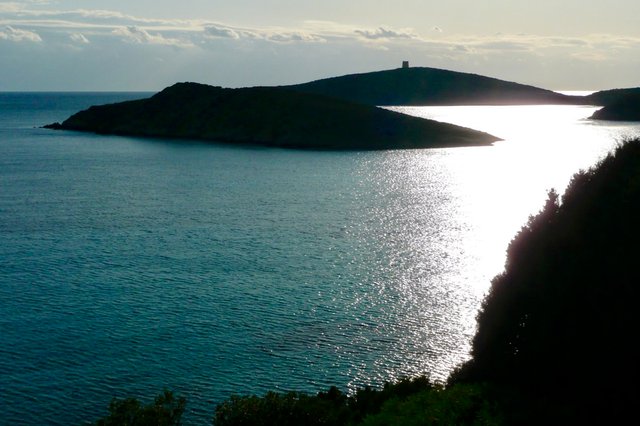 Here are the links to the other parts of our Sardinia round trip.