Travel Story Part 05 - Walking through Atenas
Welcome everybody,
this is Part 05 of my Travel Story from Costa Rica ❤️
I was a little bit ill on this day and stayed at the hotelroom, so my lovely girlfriend Martina decided to go to pharmacy and buy some medicine for me.
I told her to take the car, but she denied and want to go for a walk at noon when it was the hotest time there.
I just let her go, knowing that this is not the best idea she had so far ;-)
She made wonderful pictures, this is her trip: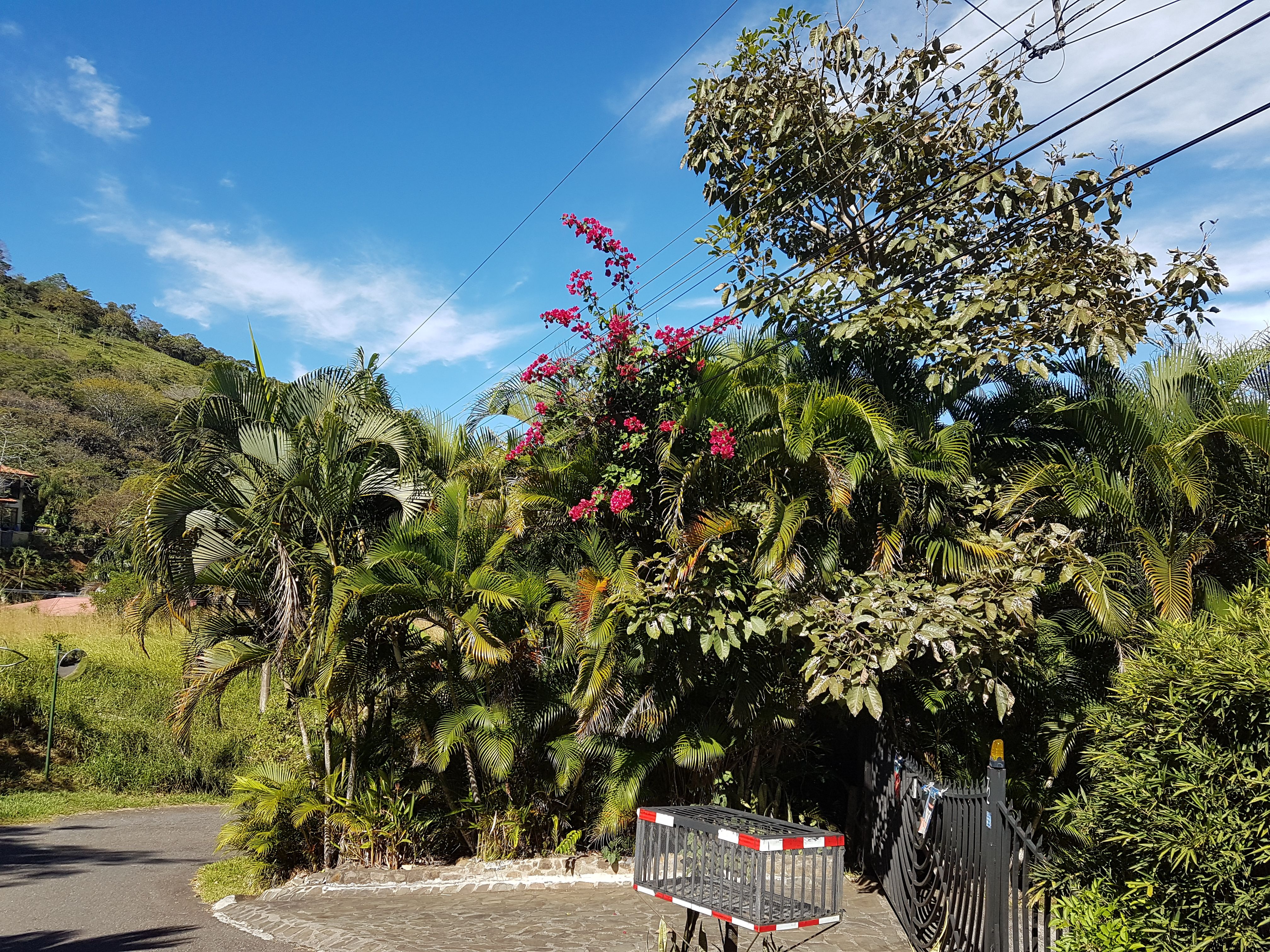 If you wonder what this iron cage is in front of the house? this is for garbage, because of the animals
---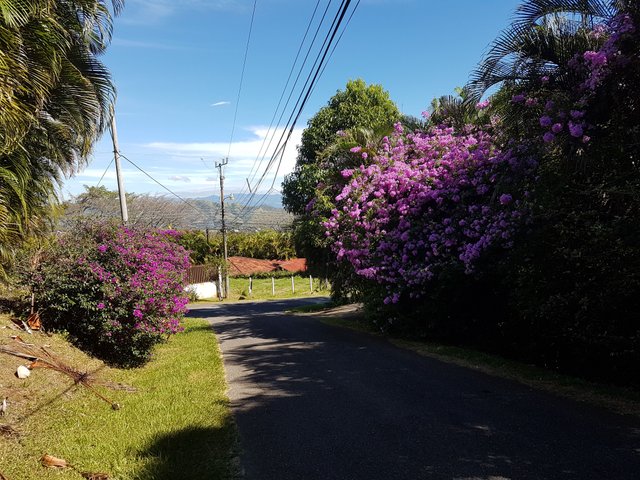 She told me, downhill she was so happy and enjoyed it until she have to go back up the hill :-)
---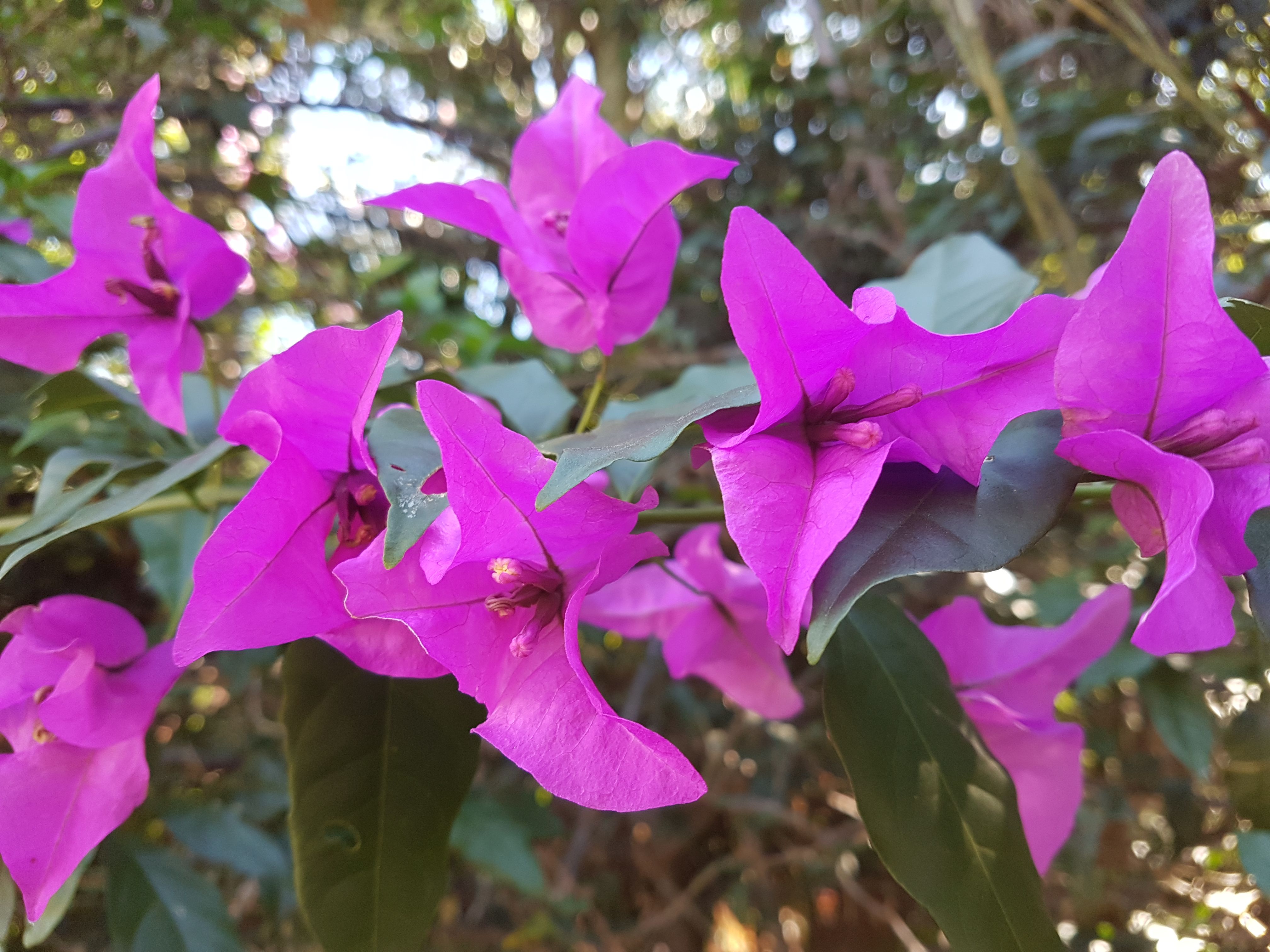 ---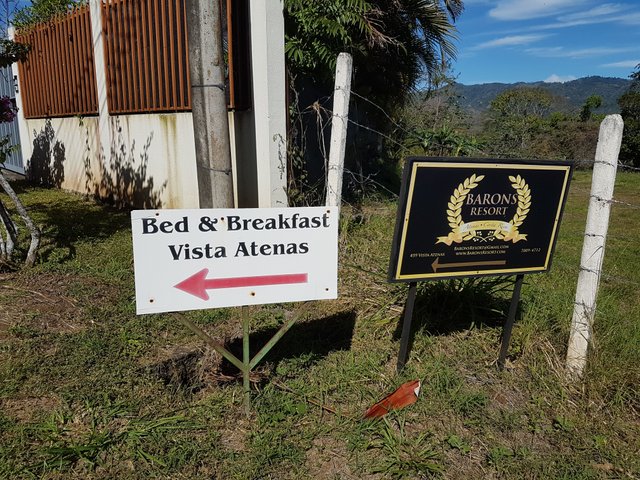 ---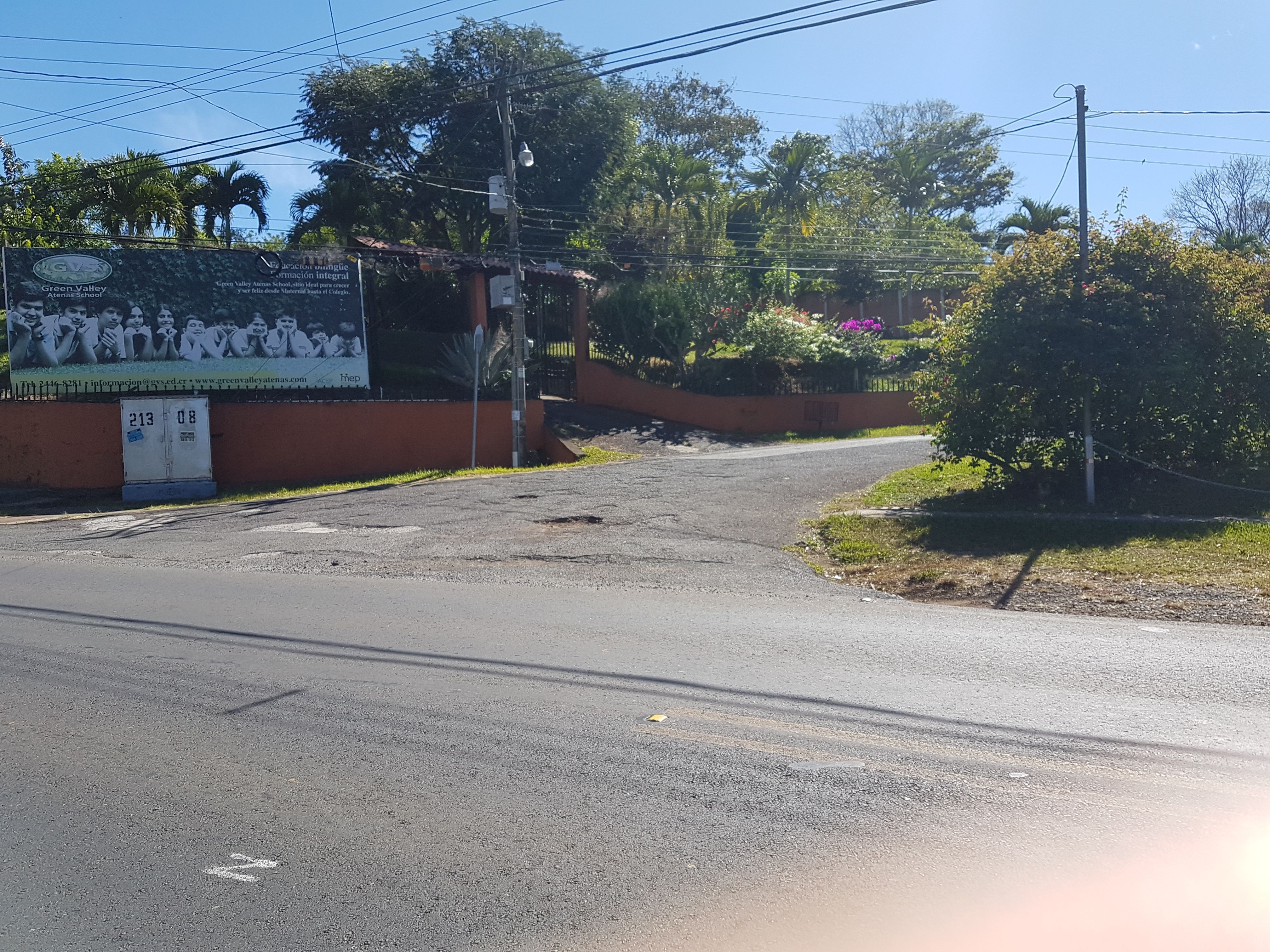 ---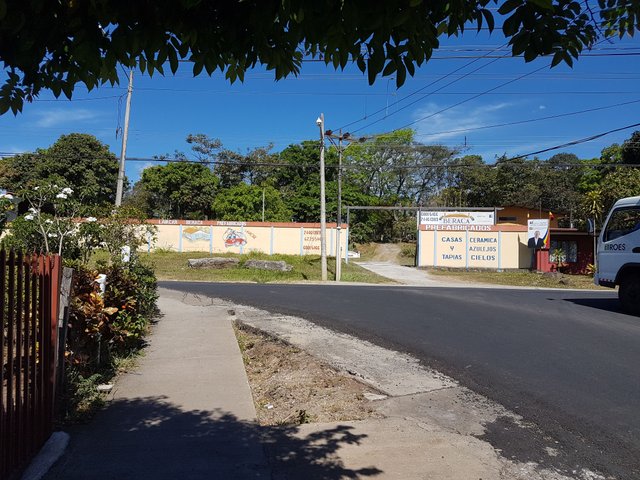 ---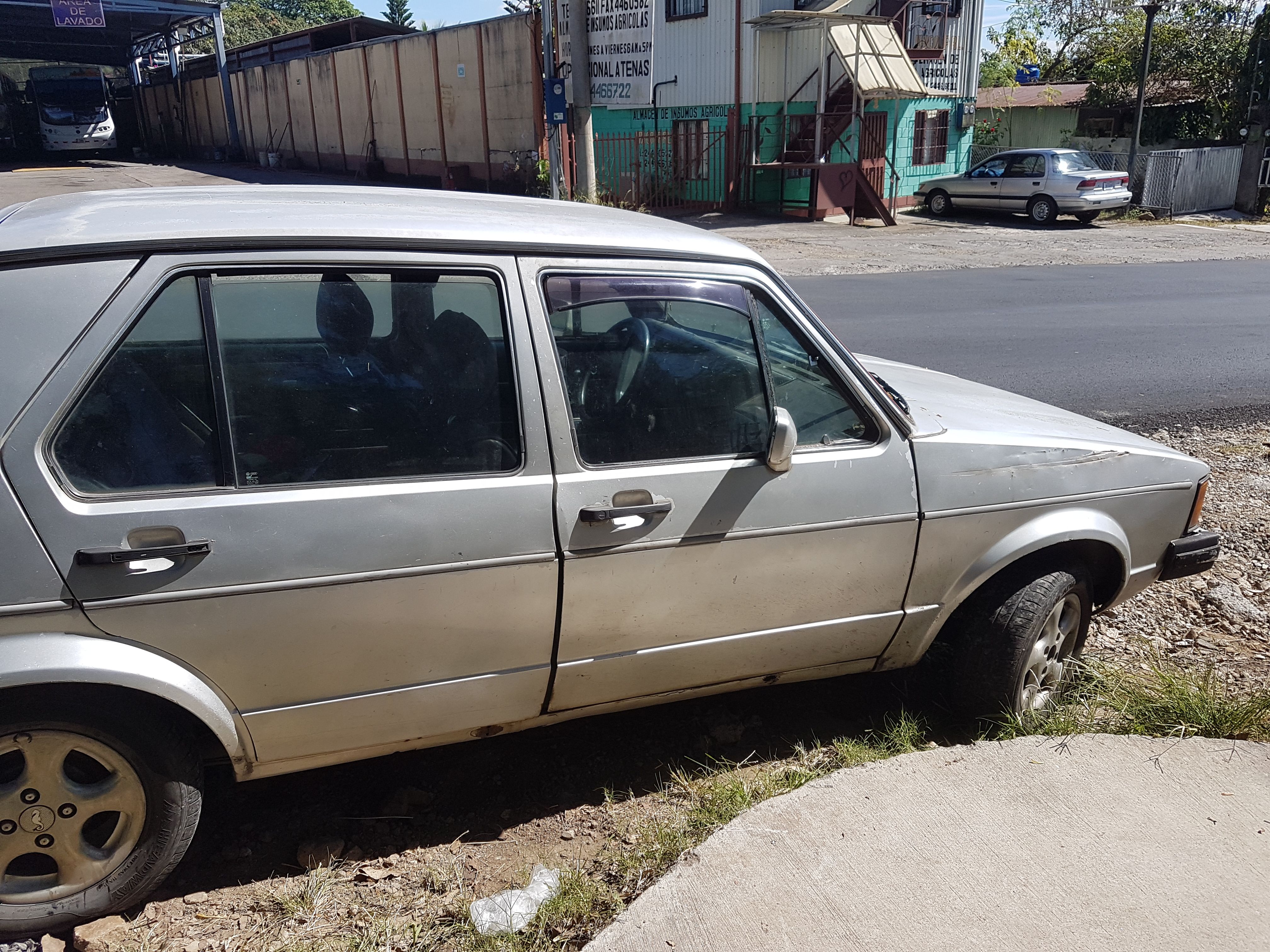 Cool! An old Volkswagen, they are everywhere!
---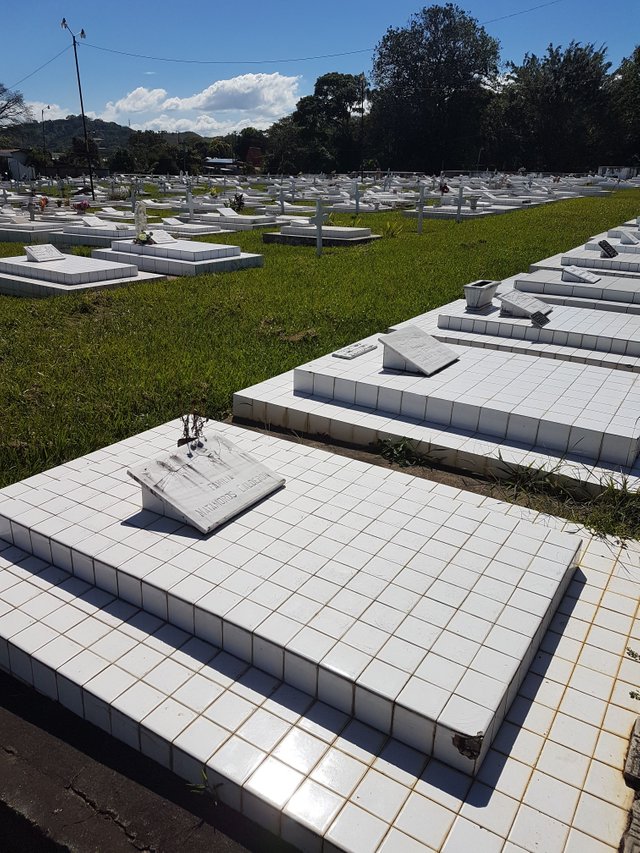 This is a cemetery, in europe they look much different! I like that everyone has the same grave, not like in europe where it sometimes looks like a contest who has the best looking grave with the biggest flower decoration, imagine in what a sick society we live.
---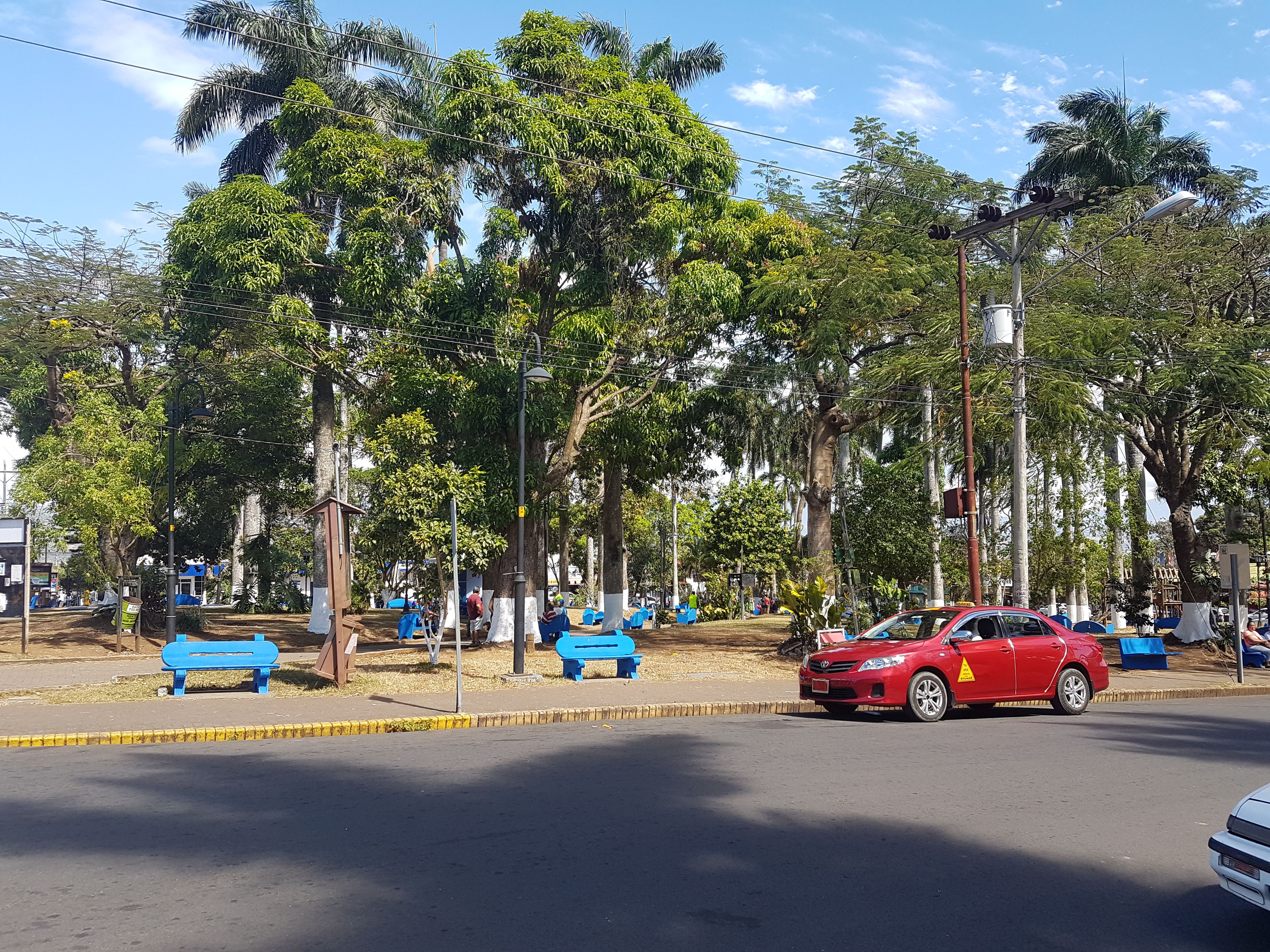 This might be a park from Atenas.
---
The church. The interesting thing on this picture is the conifer tree in front of the church. I can´t remember that I have seen another conifer tree in this country
---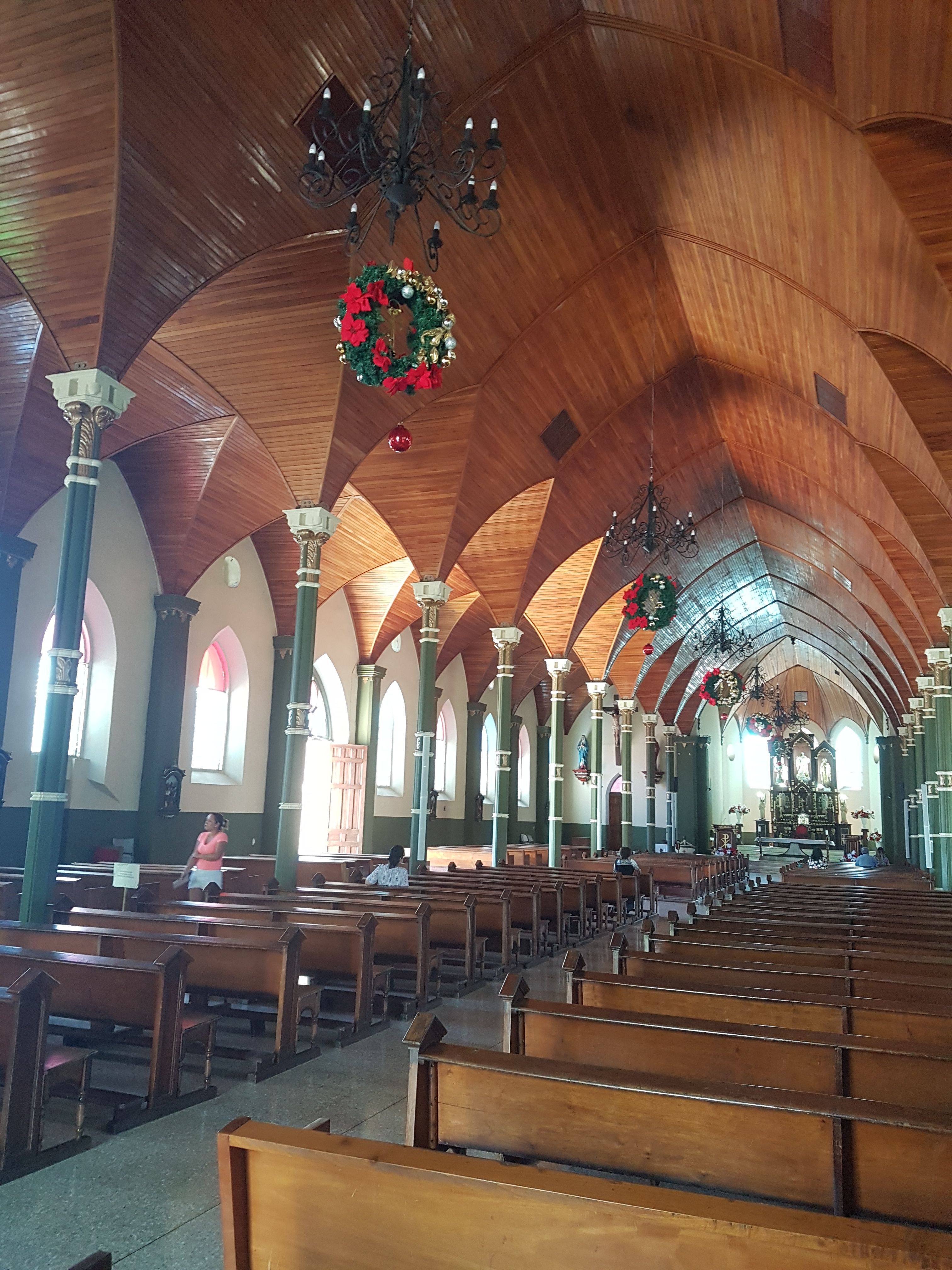 ---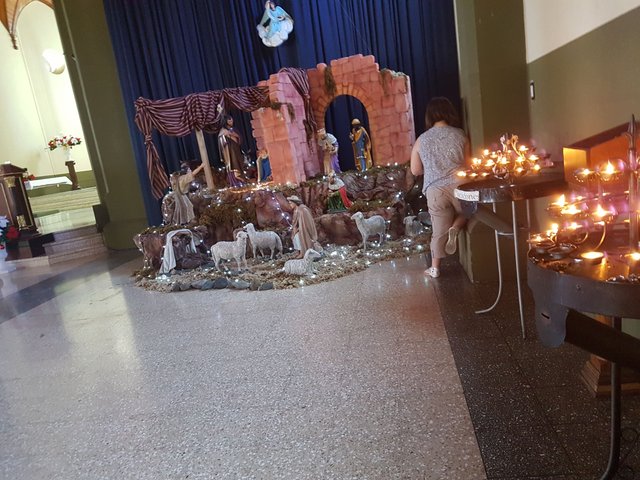 ---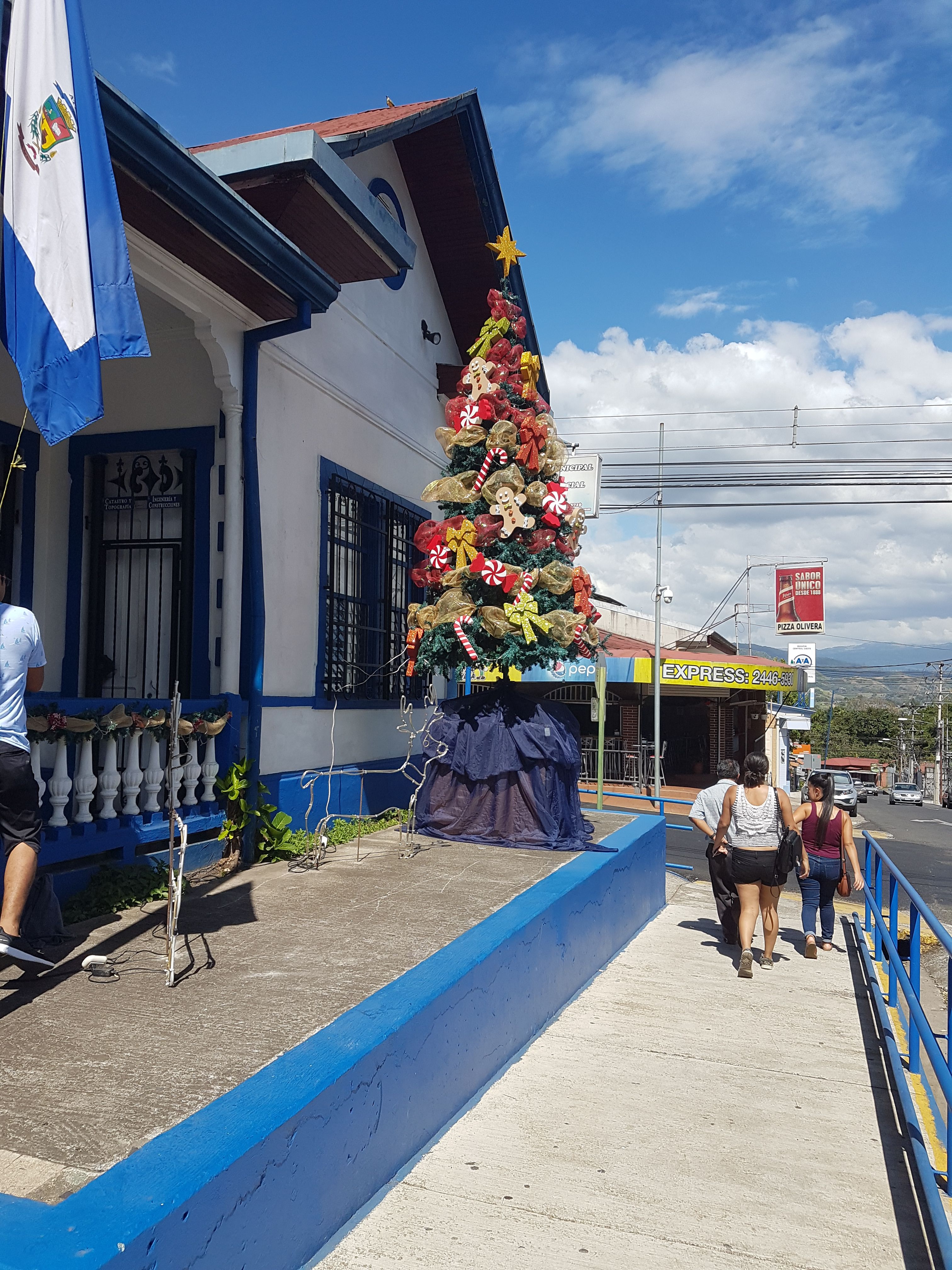 Christmas decoration everywhere ;-)
I feel curious about christmas decoration in summer, seems like a joke !
---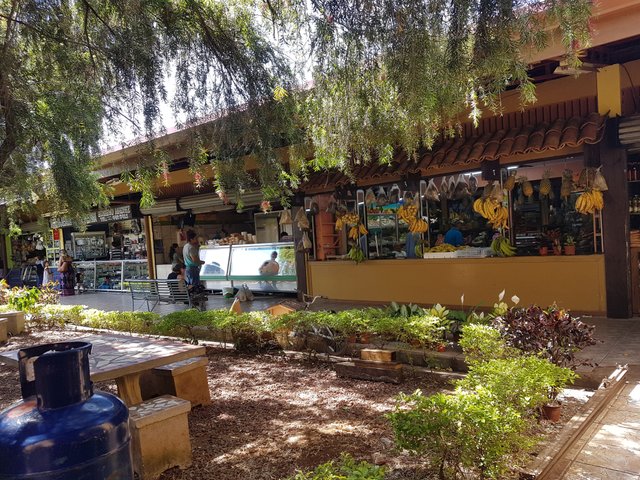 ---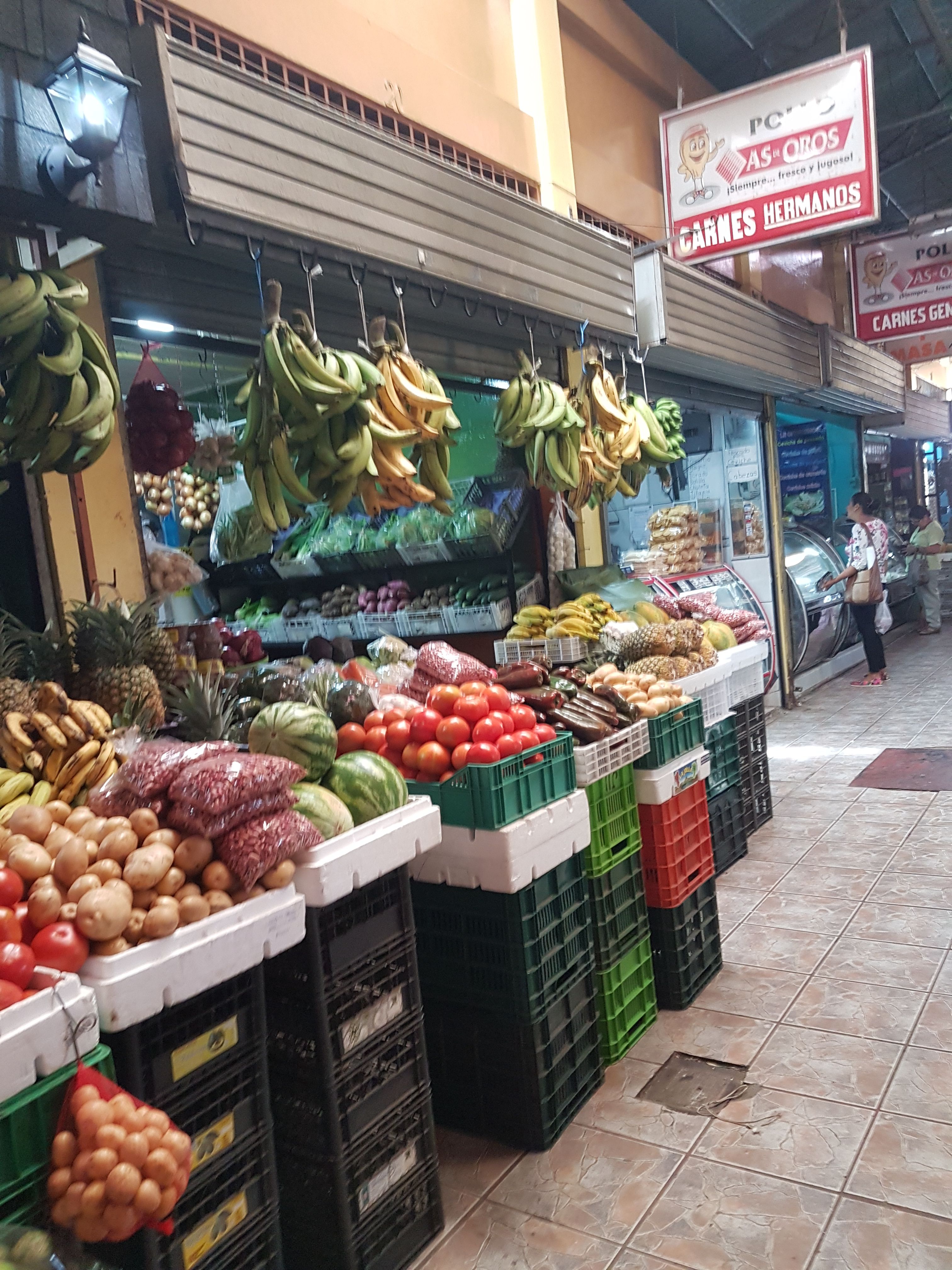 She was shopping fruits in this market.
---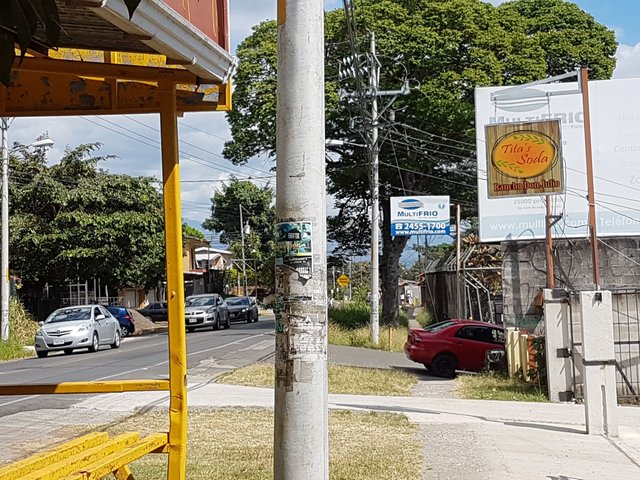 She told me she was very hungry and found this restaurant on the right side.
---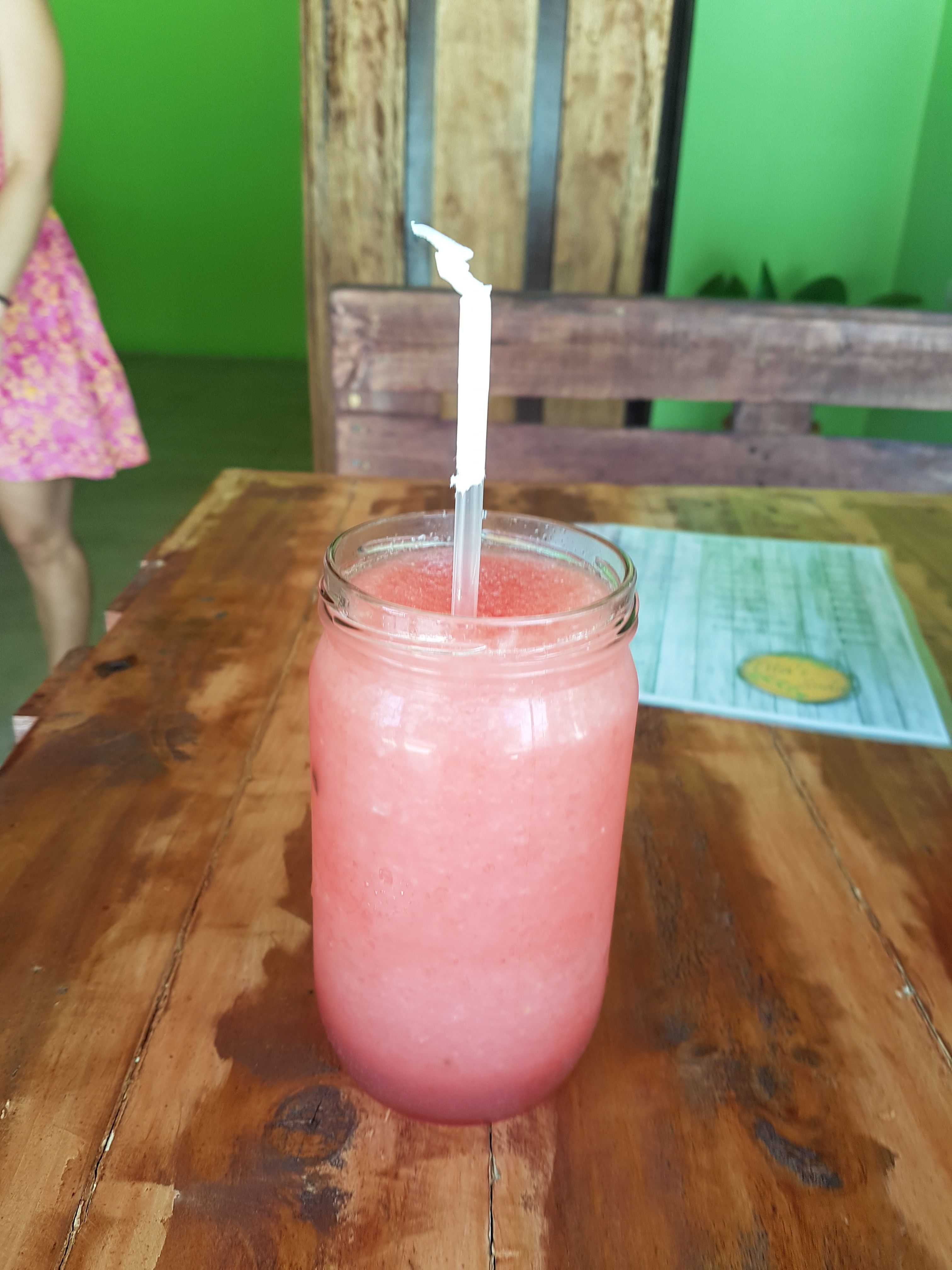 ❤️ Smoothie ❤️
---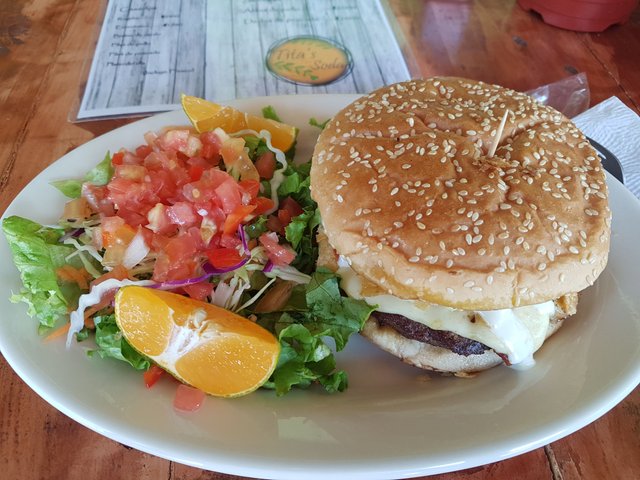 Nice Burger, I had only crackers in my hotelroom.
---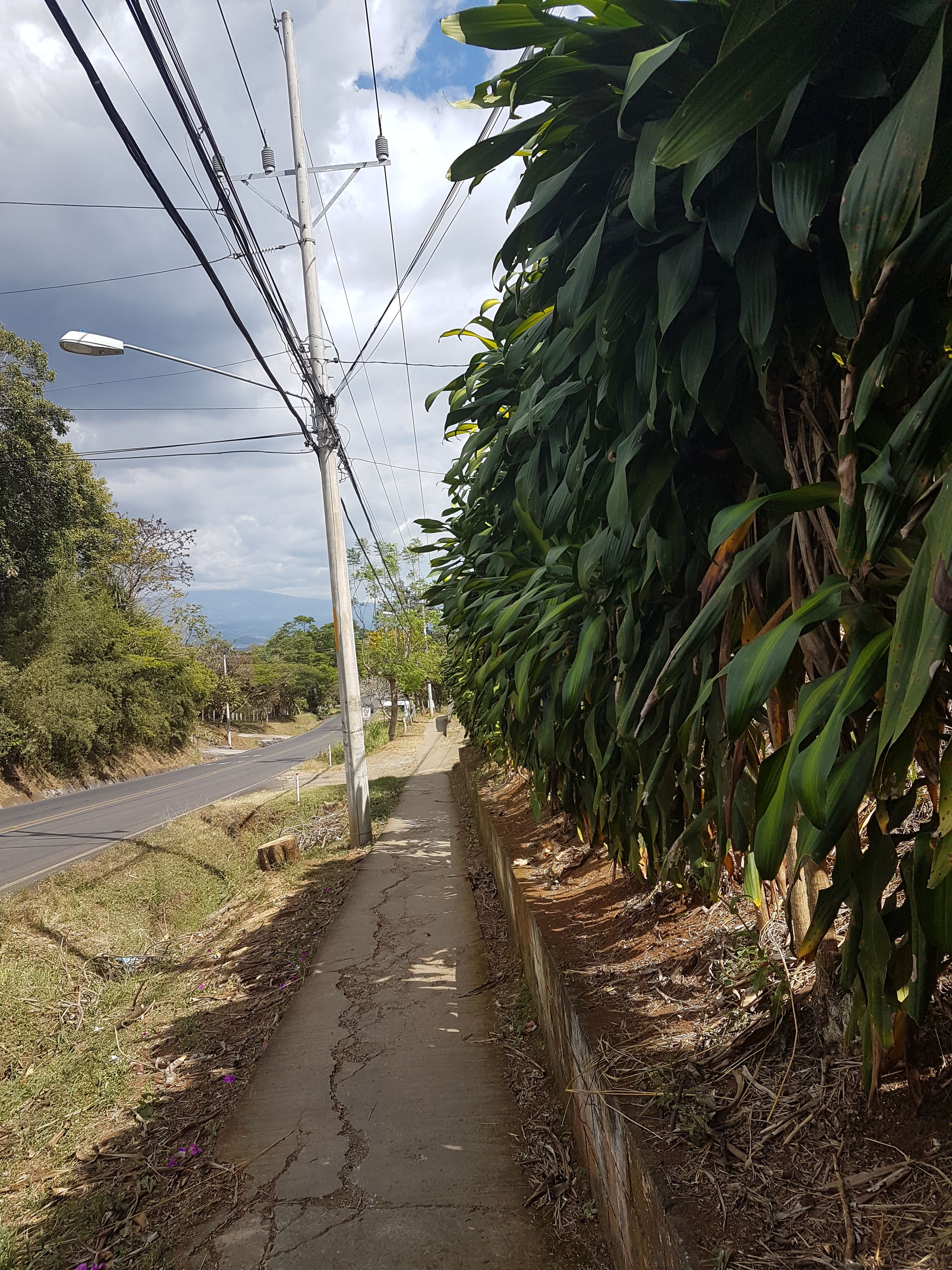 The long way back, about 3,5 kilometers
---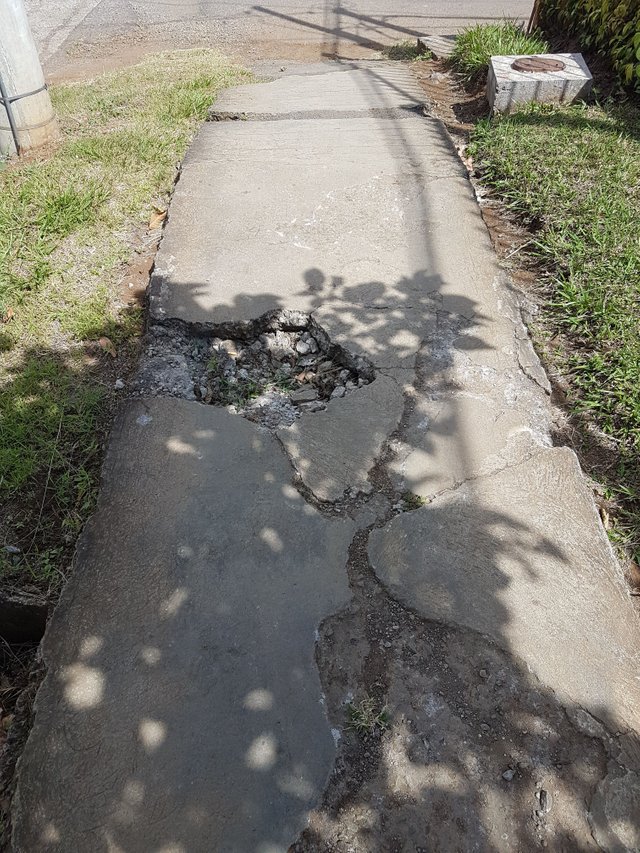 with many holes like this on the sidewalk
---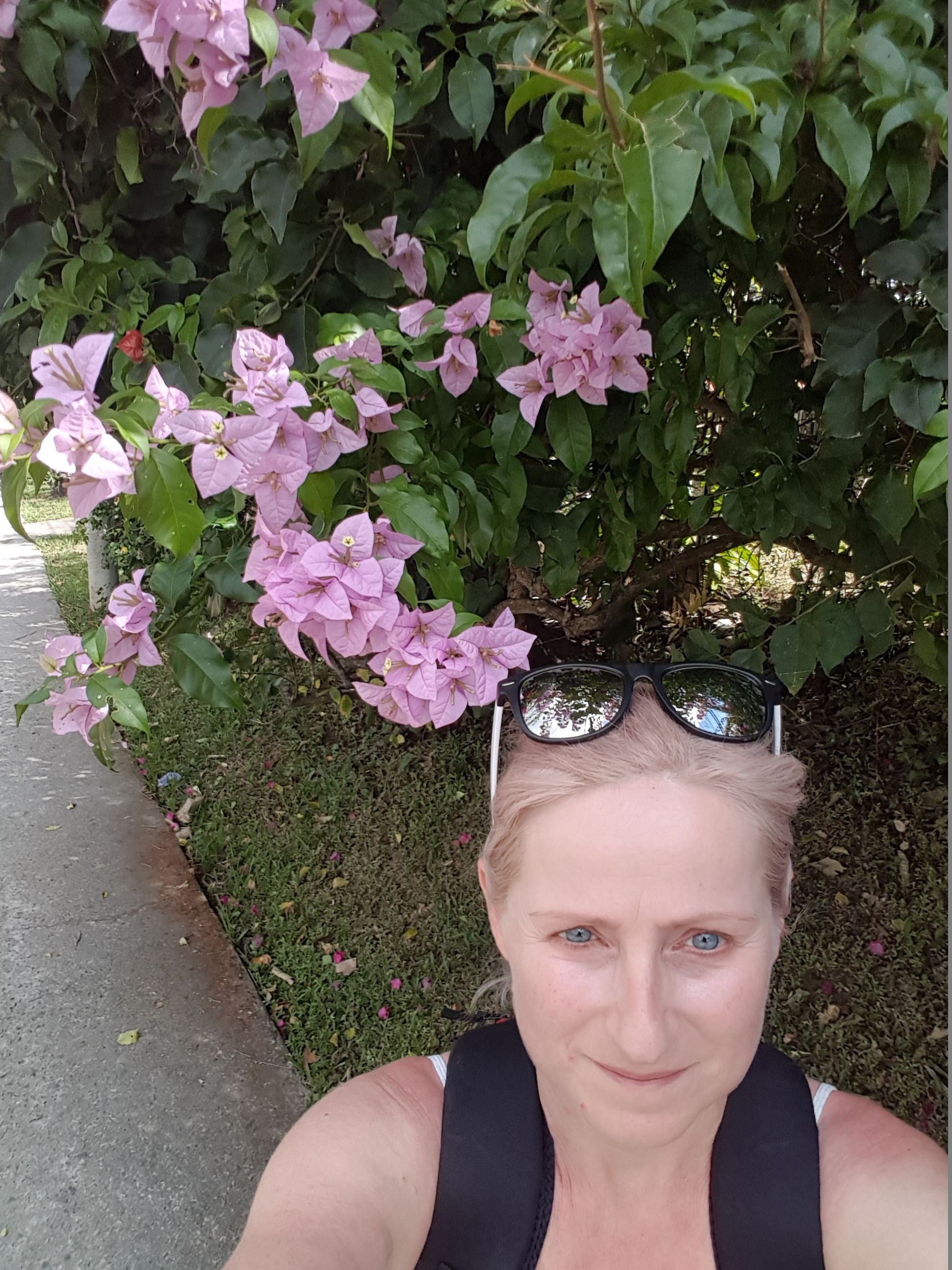 She was finished as you can see on this picture. She came challenged, sunburned with blisters on her feed back to me.
I told her to take the car :-)
---