Travel Story Part 03 - Trip to the Beach
Hello Steemians,
I hope you enjoyed my latest posts, today I will take you to the beach. Let´s go...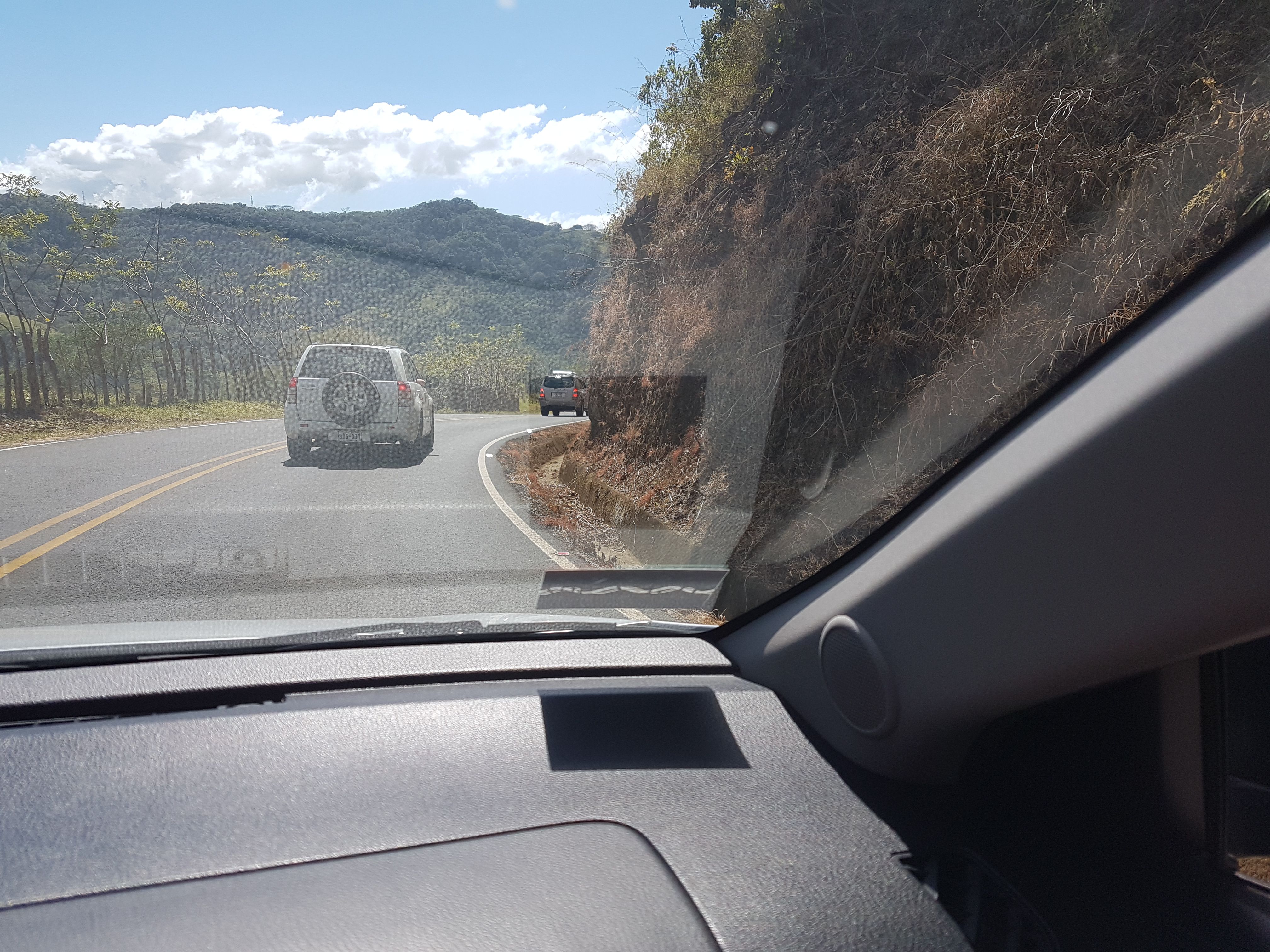 the roads are very curvy, had a lot of fun while driving
---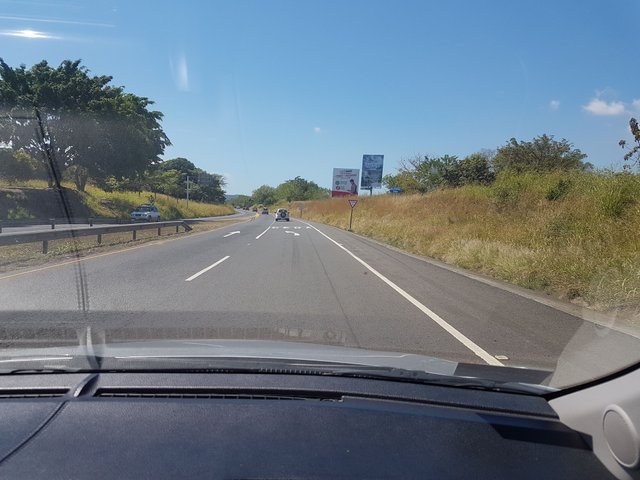 on the highway it´s not so funny :-)
---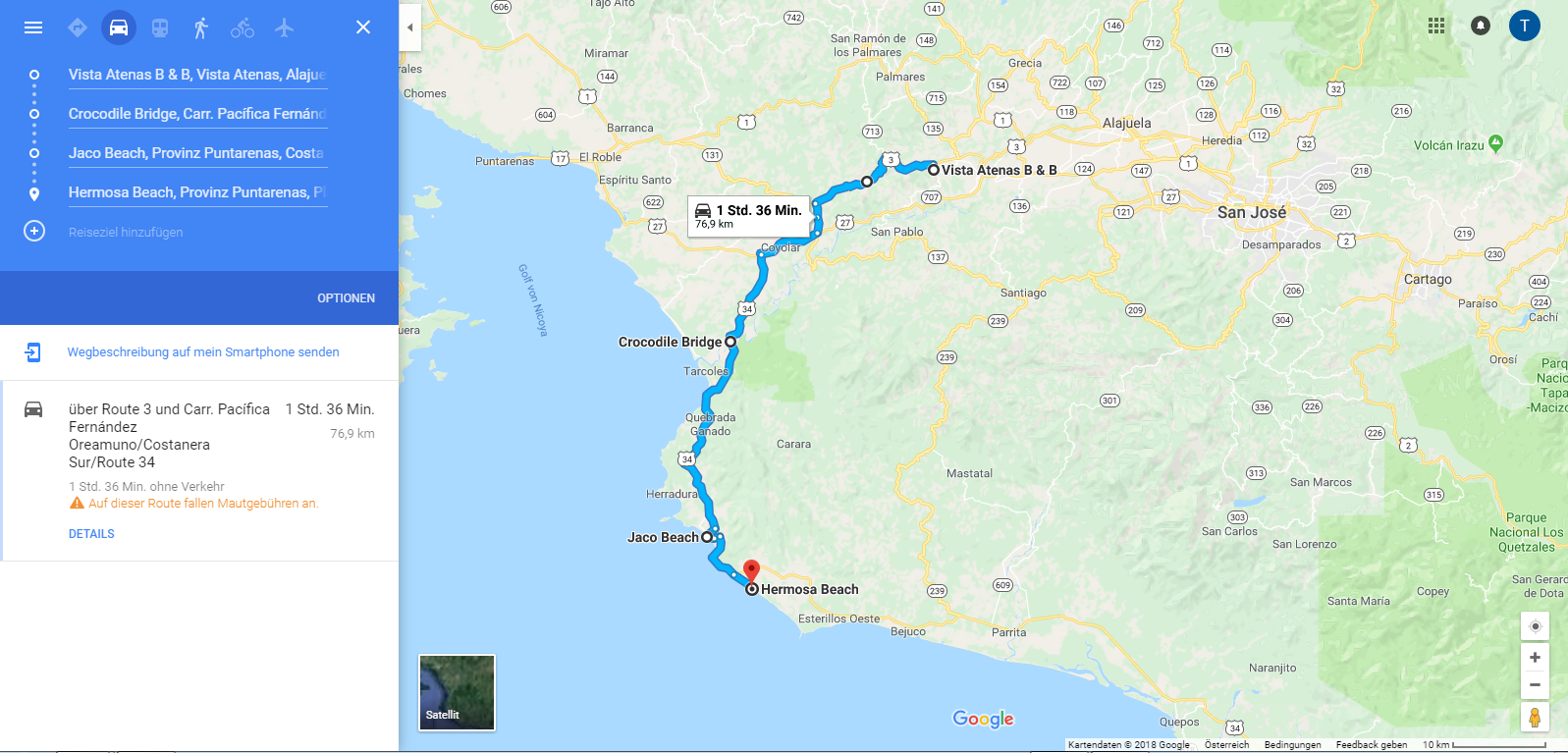 For all the people wondering where the hell we are. here is the map so you can see the spots we visited and maybe visit them on your own someday
---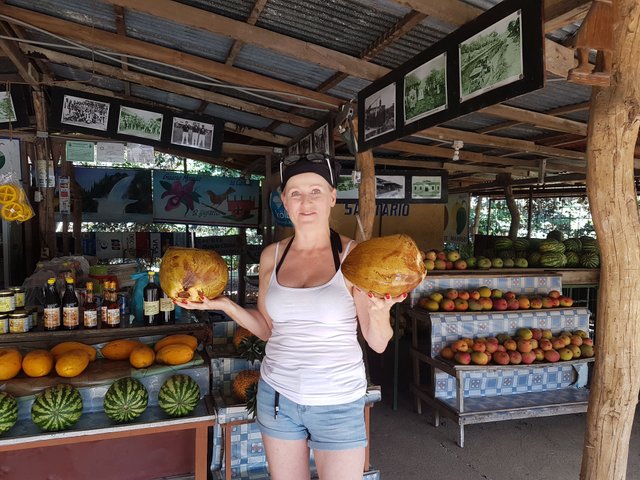 One thing you must have to drink in Costa Rica is Pipa Fria, which is full of electrolytes and packed with calcium, magnesium, and potassium and tastes very delicious. It simple is fresh coconut water and you can get them along the main streets nearly on every fresh fruit stand.
---
Next Stop CROCODILE BRIDGE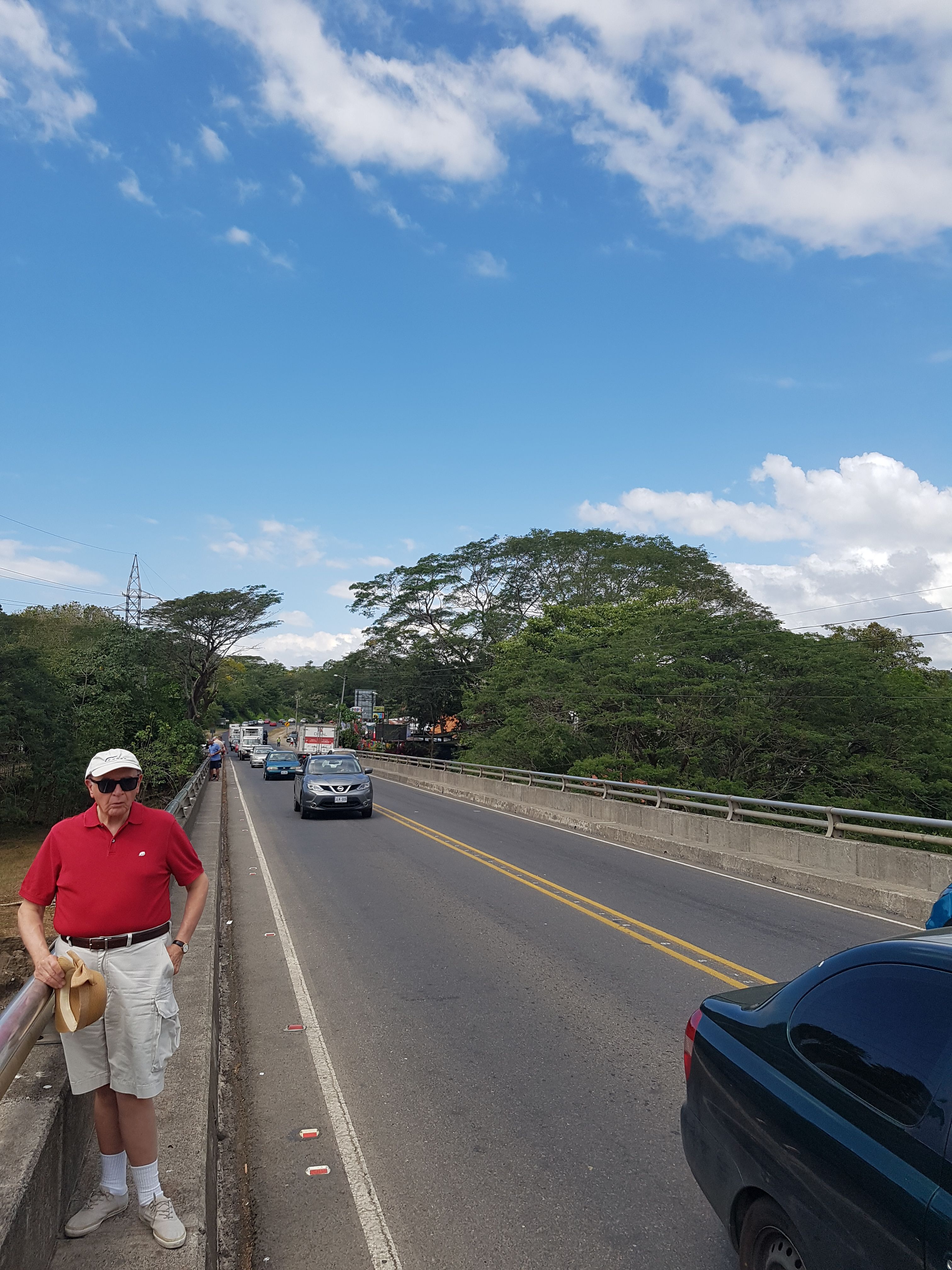 Every day traffic jam on this road because of the crocodile bridge :-)
---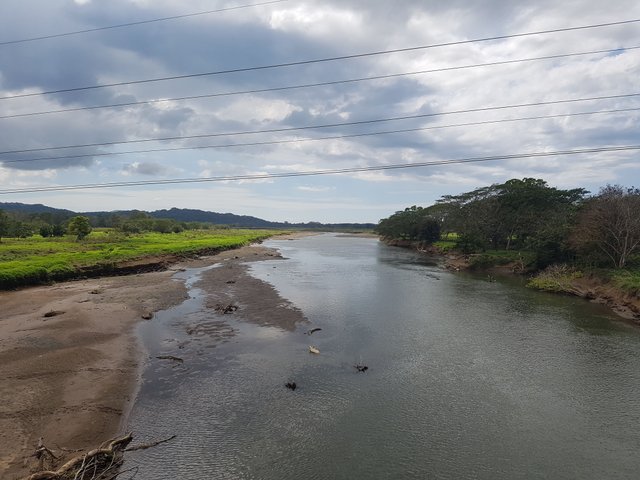 this is a huge river full of crocodiles, would not go for swimming there
---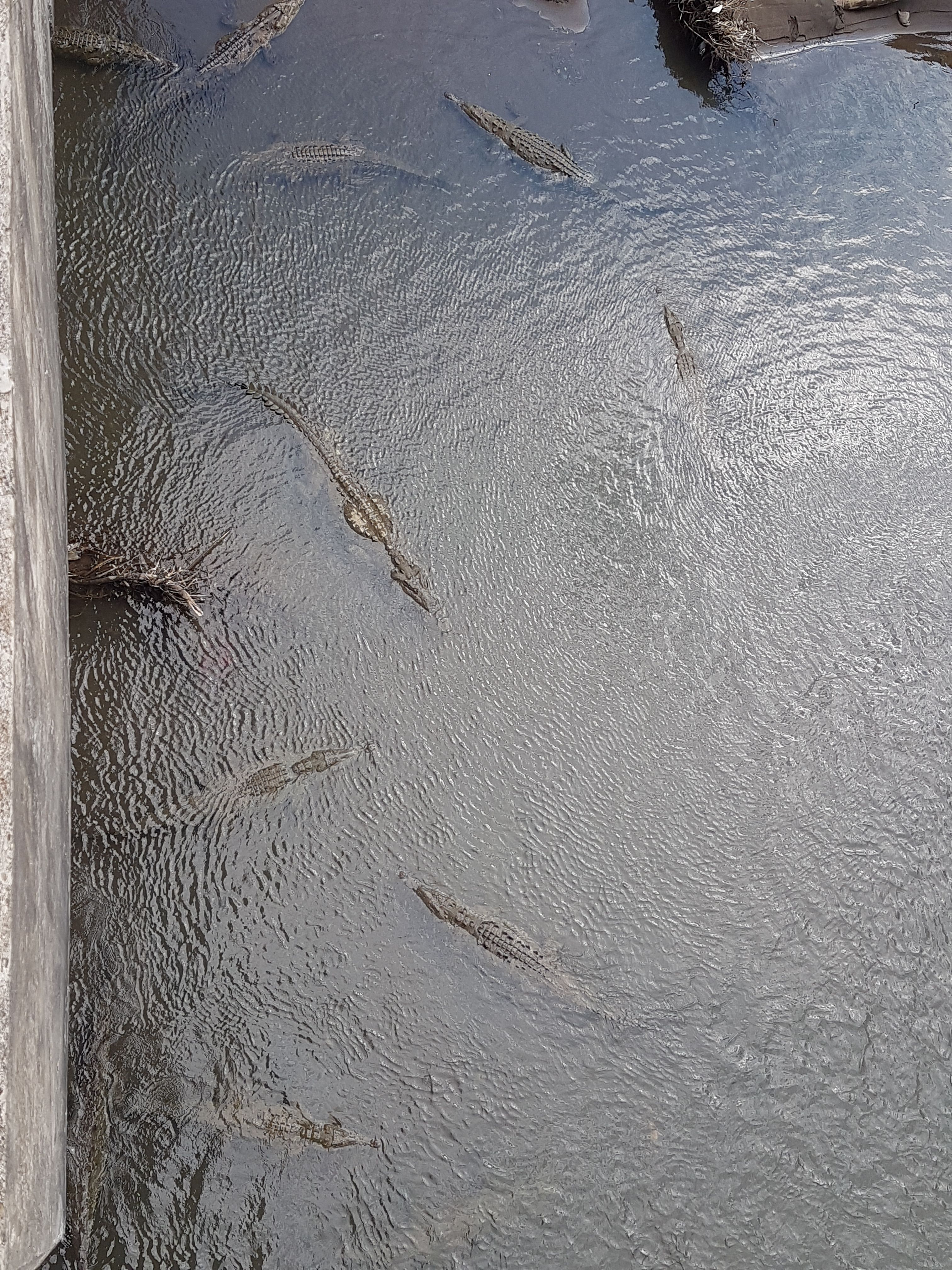 Here they are waiting for chicken, you can buy dead chickens there and throw them into the water to watch the massacre
---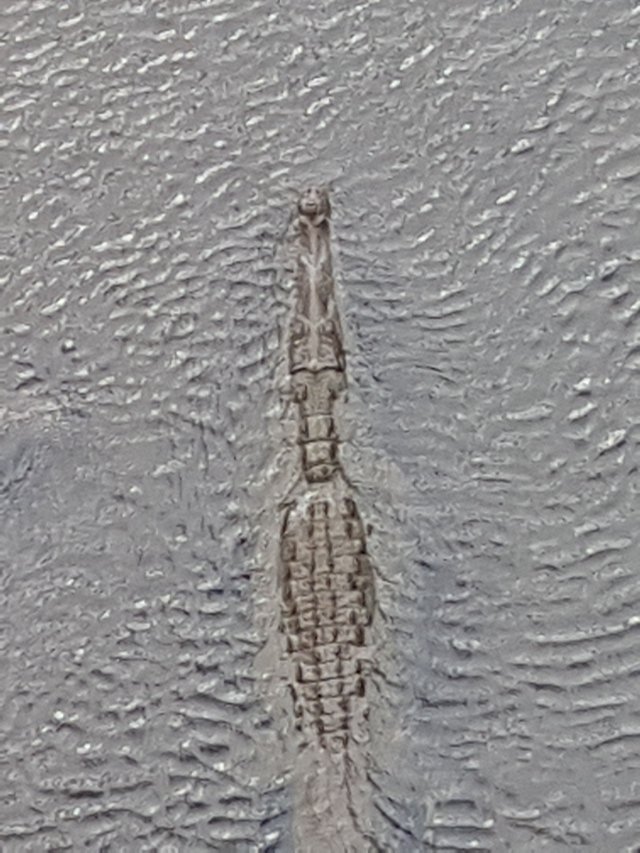 This is the biggest one we saw there, I think it is about 4,5 meters long.
fascinating animals
---
Next Stop JACO BEACH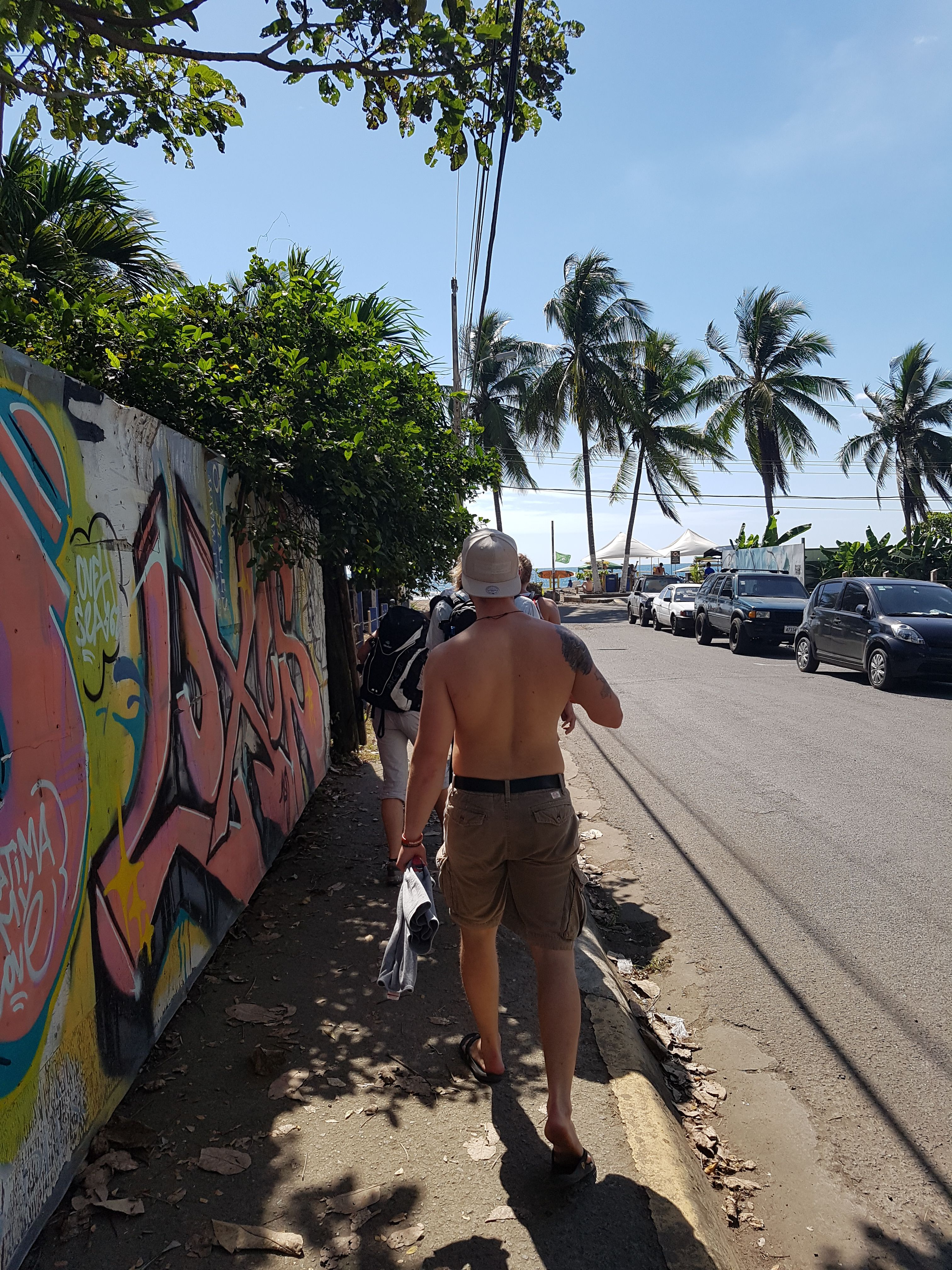 ---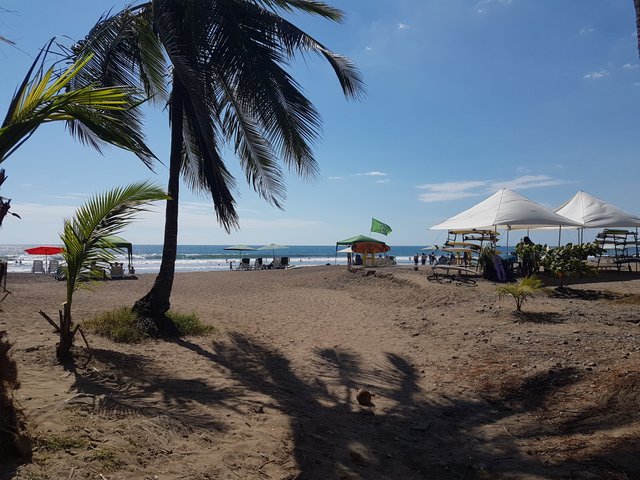 ---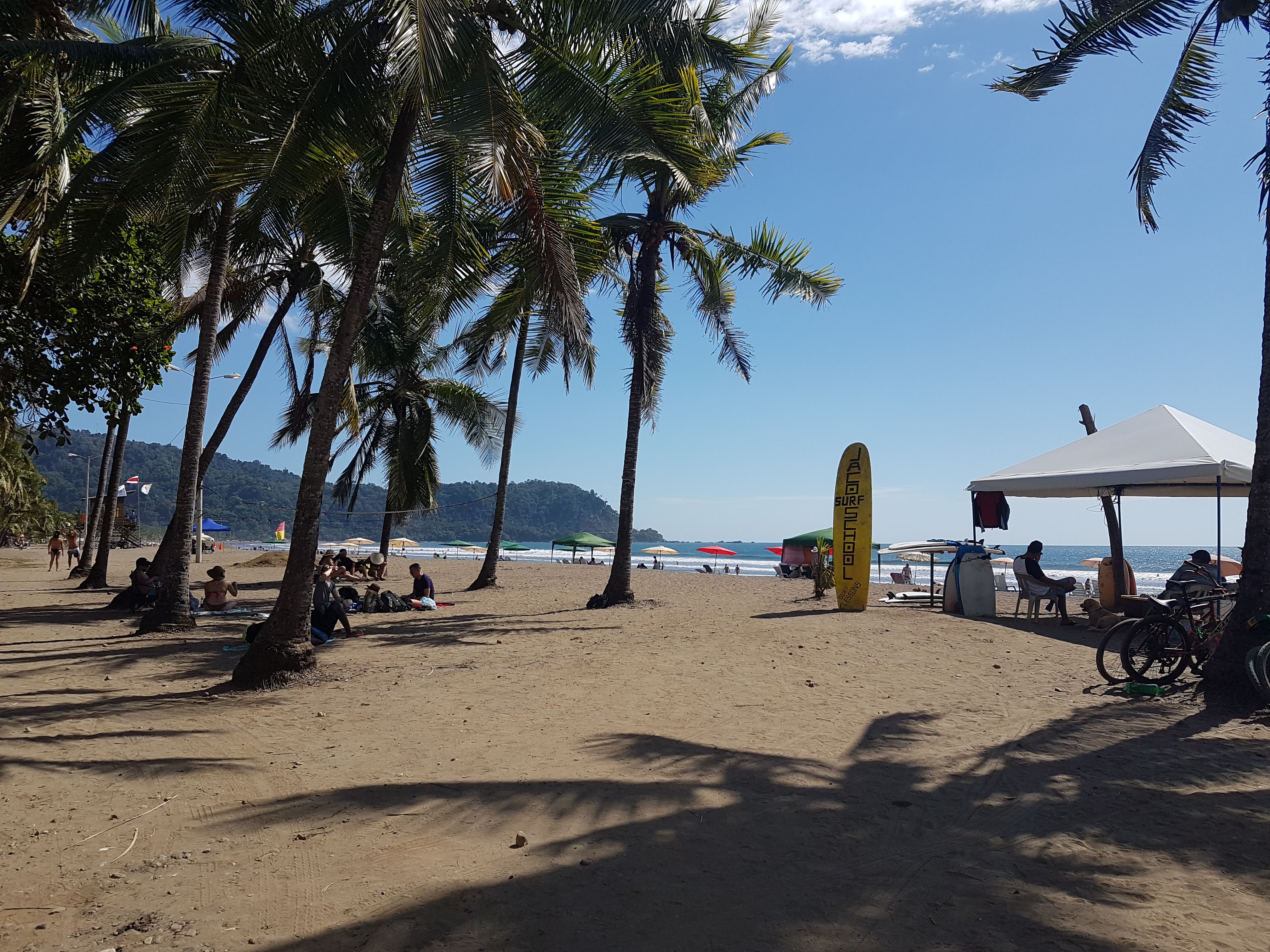 ---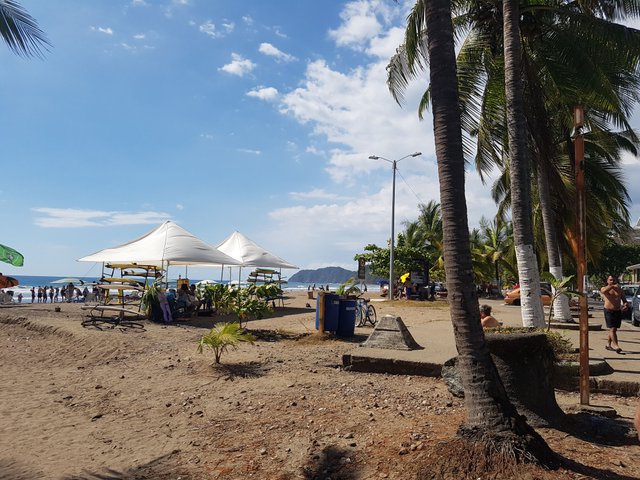 It is a beautiful beach and we had fantastic weather.
---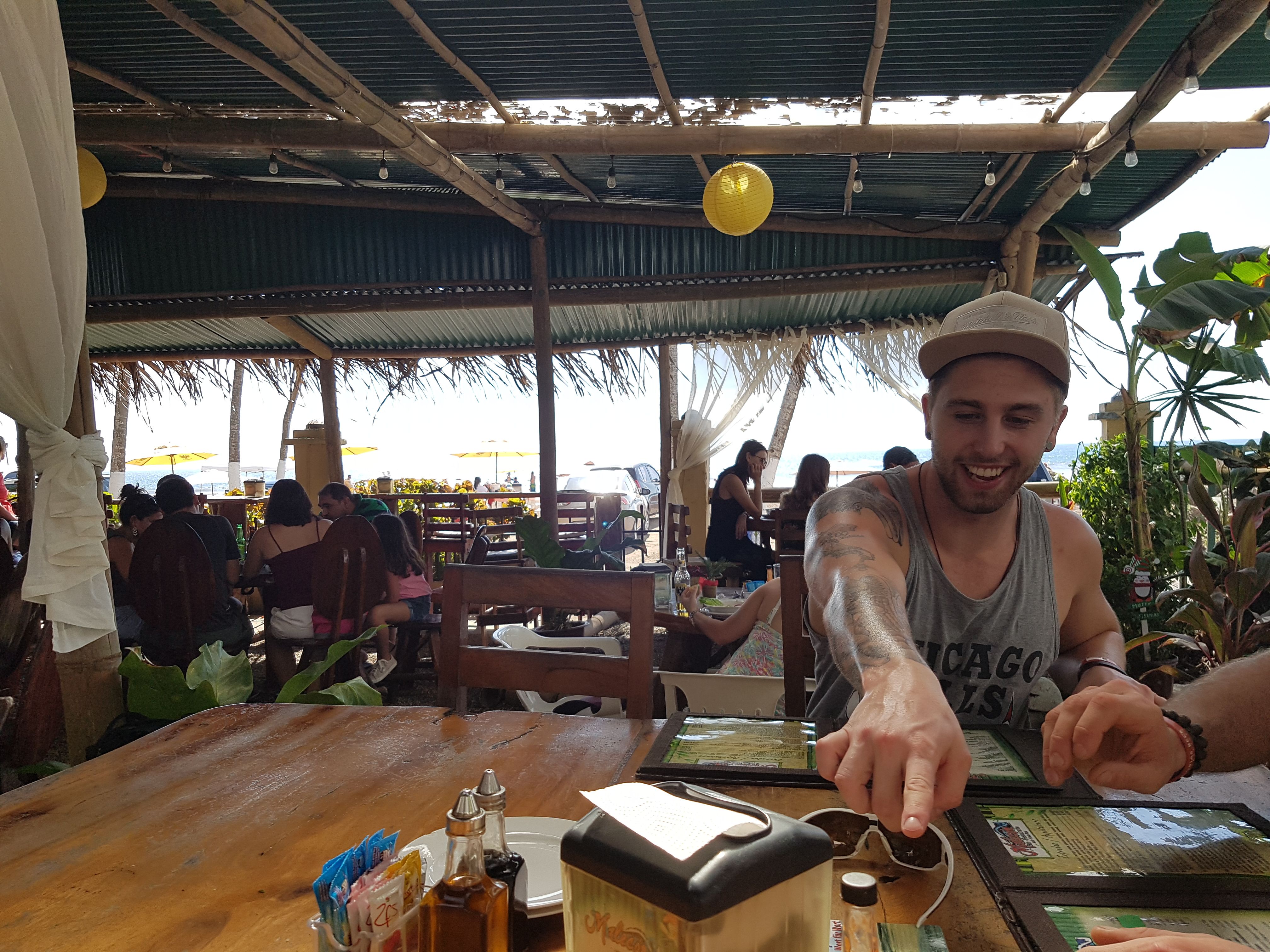 Restaurants in front of the beach...
---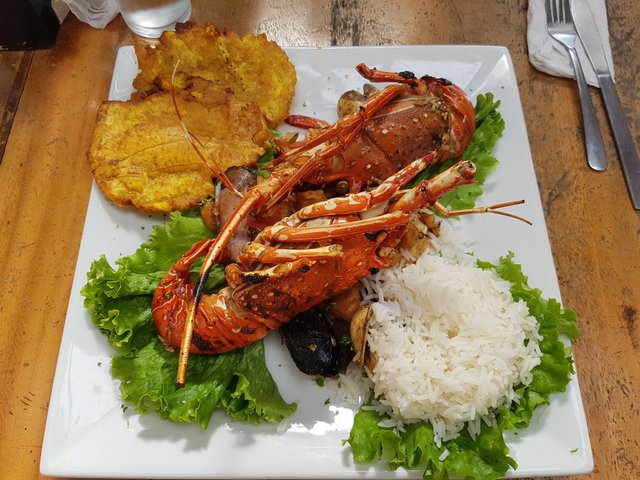 ... with very delicious food :-)
---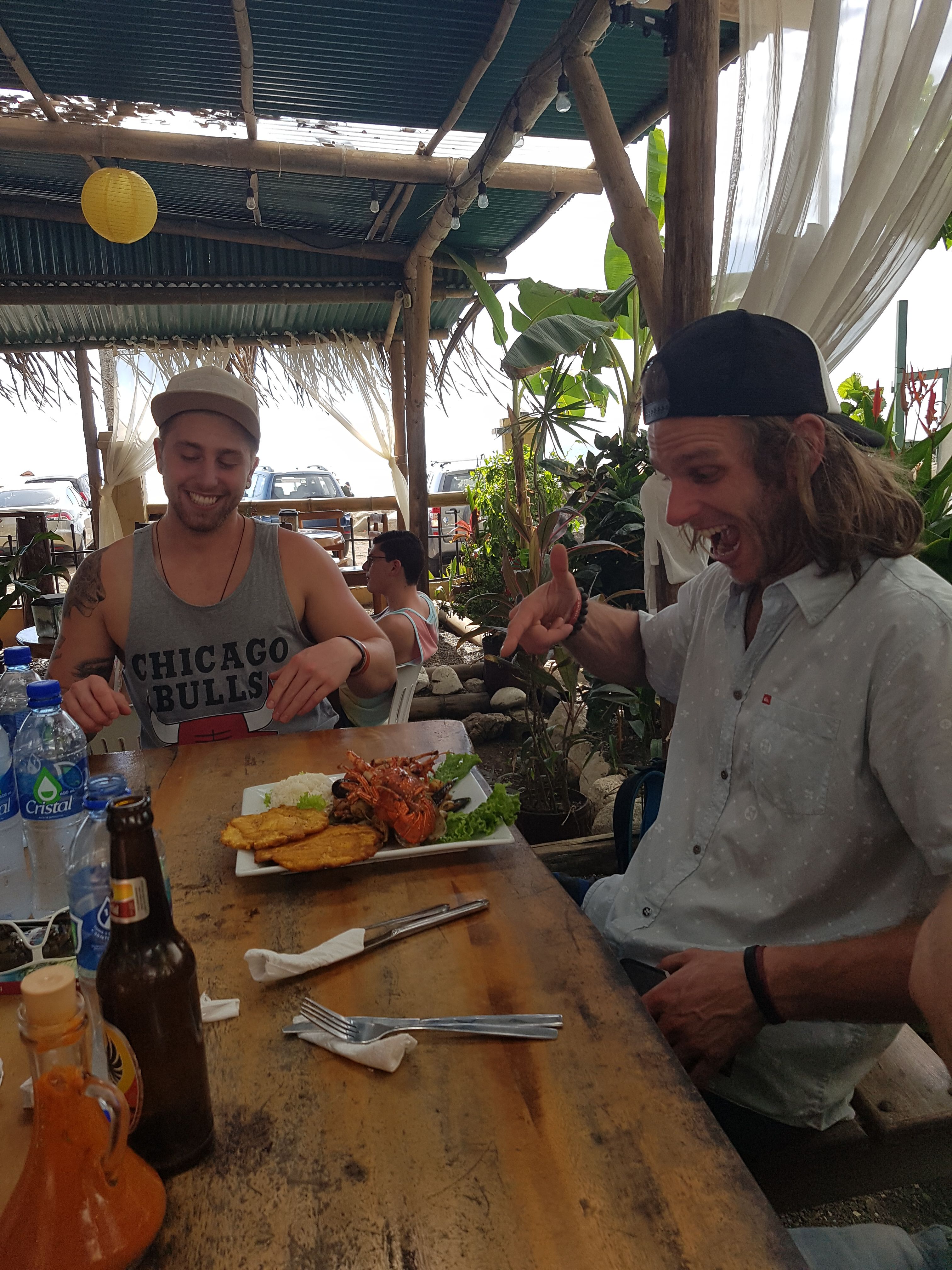 We enjoyed it, like you can see on Simon´s face
---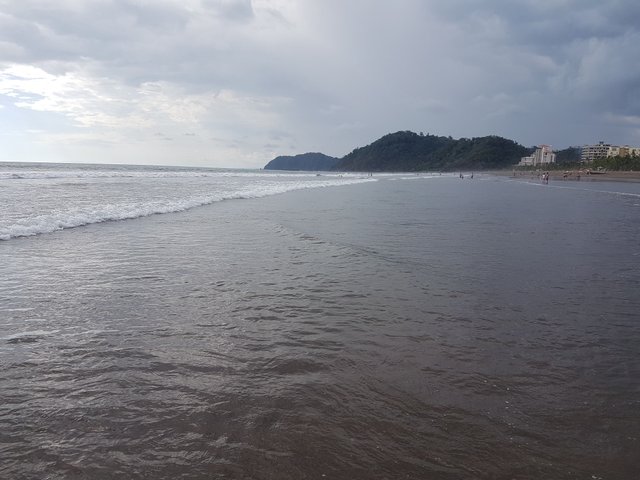 Later that day, the weather was not so fine anymore...
---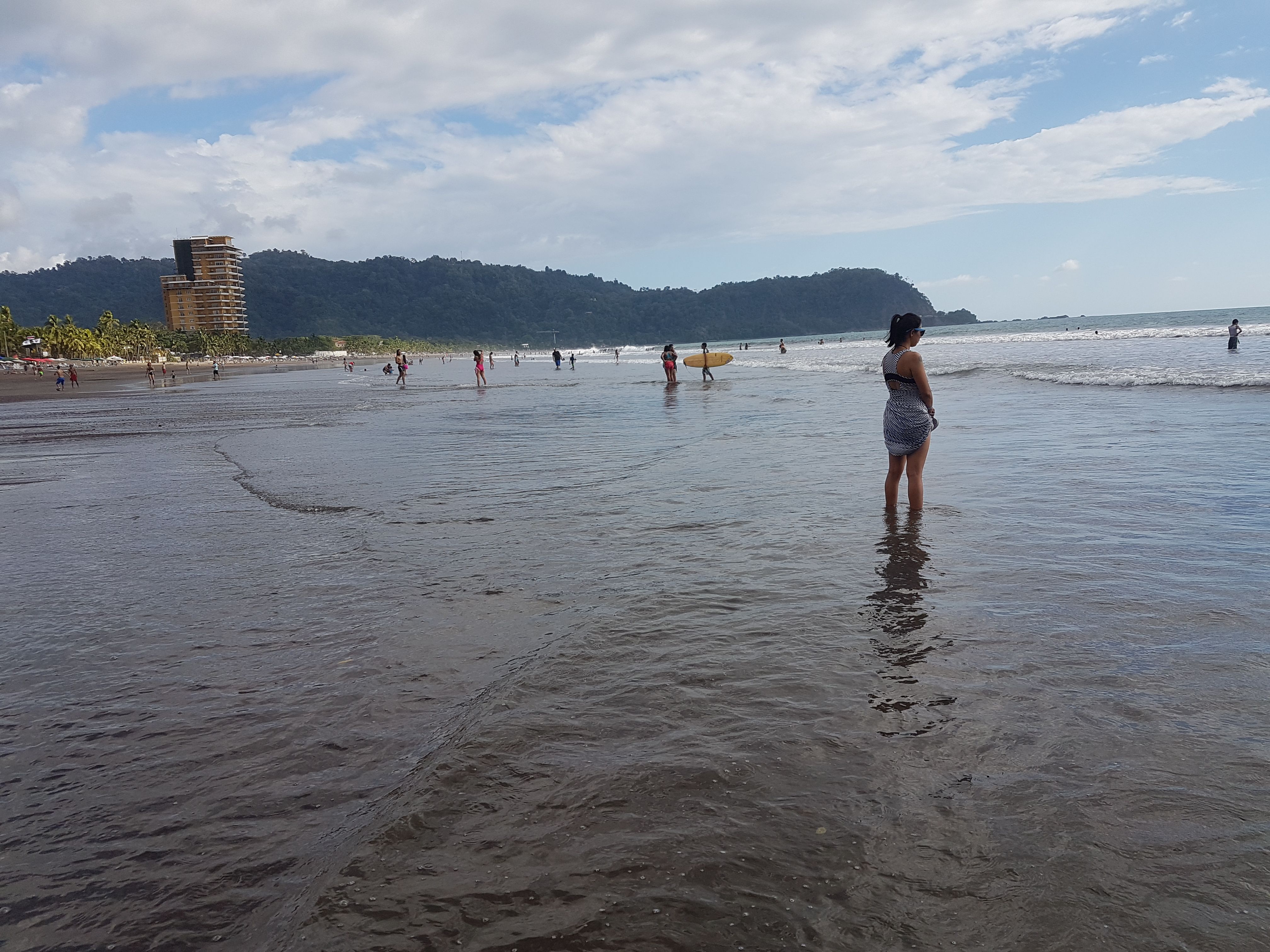 ... but more comfortable with the clouds.
---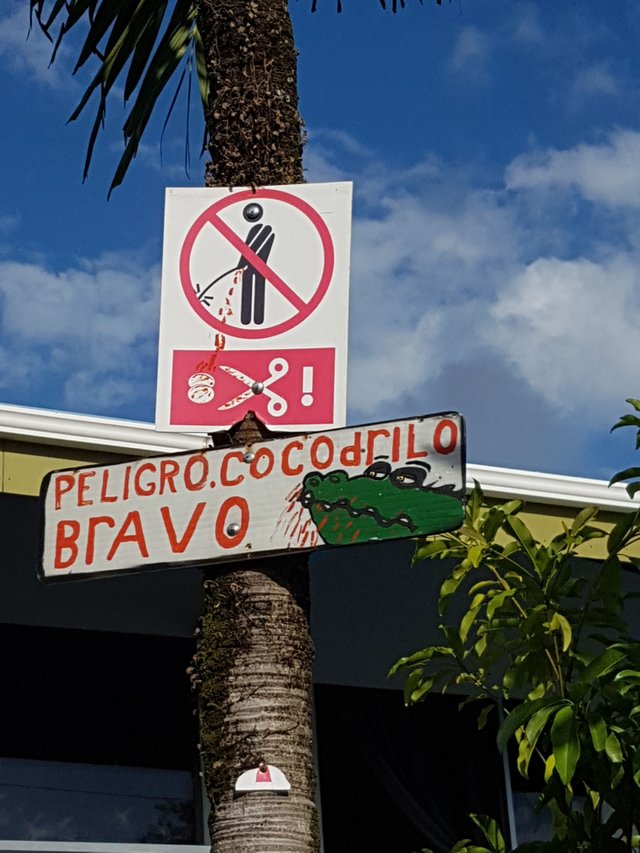 Funny warning sign :-) That´s it for today
---