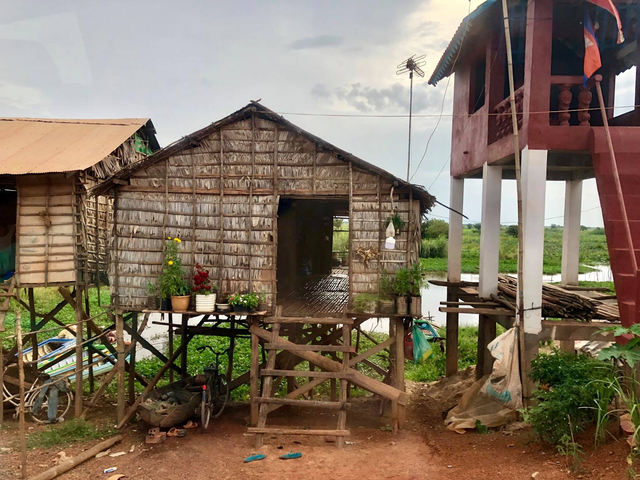 Our Last Full Day in Cambodia
Alright, I'm a little late getting this blog up. I'm sitting here at 10:15am and our tuk tuk driver gets here at 11:30am to take us to the airport to catch our flight to Laos. But I never posted about our adventures from yesterday which were incredible. So here they are...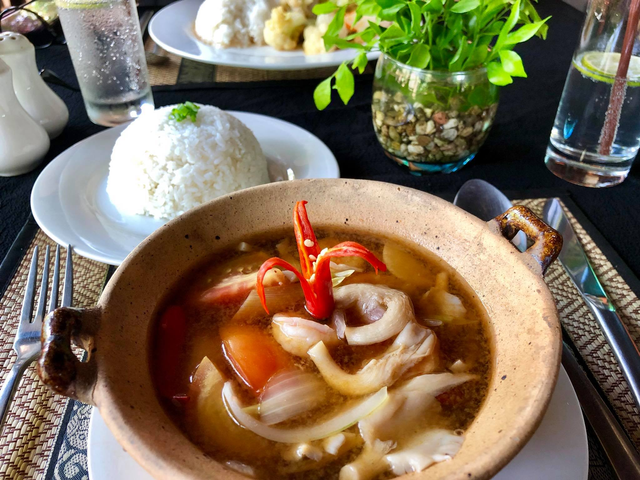 After a quick lunch, we took off on our tour of Kompong Khleang, the largest floating village in Siem Reap. It's situated about 55km outside of the city, and the villages are home to over 10,000 people, many of whom have been living there for generations.
On our Way to the village, we stopped along our route to try out the traditional Cambodian foods. One of those being sticky rice cakes. This is not cake as Americans would know it. But rather a snack which is stuffed inside a bamboo shoot and cooked. The ingredients are sticky rice, sweet coconut cream, black beans, and a little salt and sugar, which are all packed into the shoot with banana leaves. It was warm, sweet, savory, sticky, and delicious!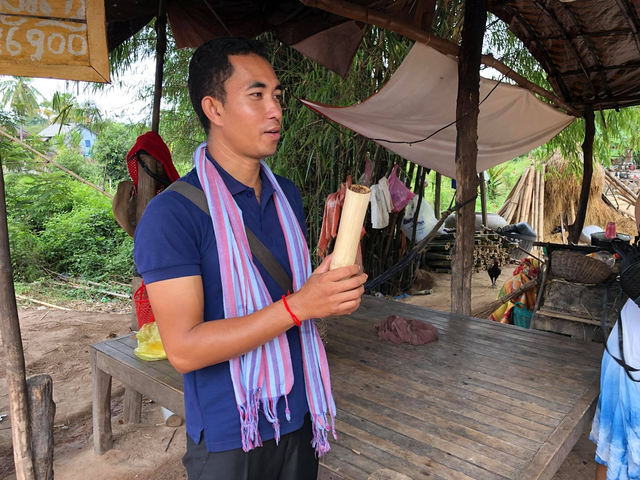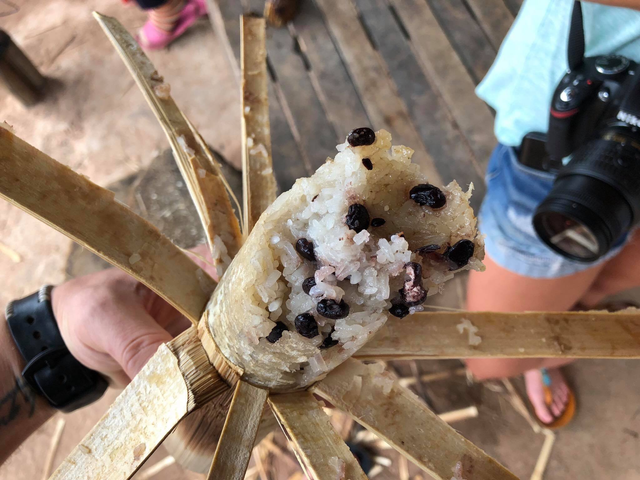 Next we stopped at a little bakery where people work all day long producing the most irresistible snack in all of Cambodia. And I have to say, they make great use of the rice in these parts. These little donuts are made up of mostly rice and they could definitely compete with Dunkin or Krispy Kreme LOL.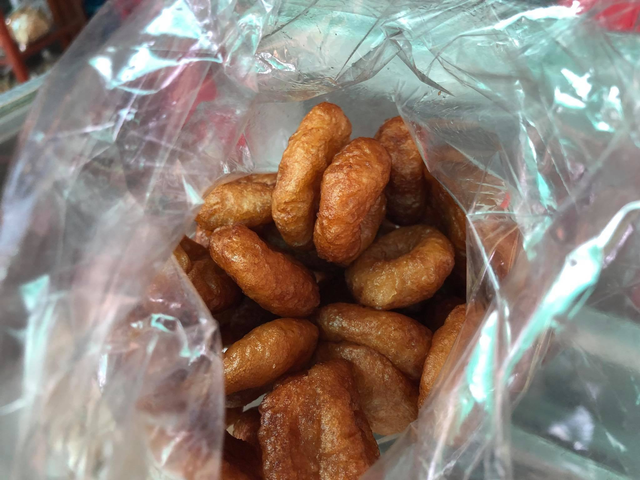 We even got to see how they make all of the different varieties of the donuts and cakes...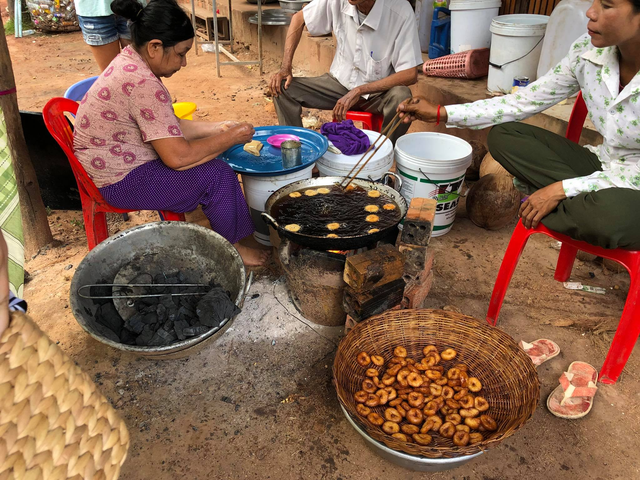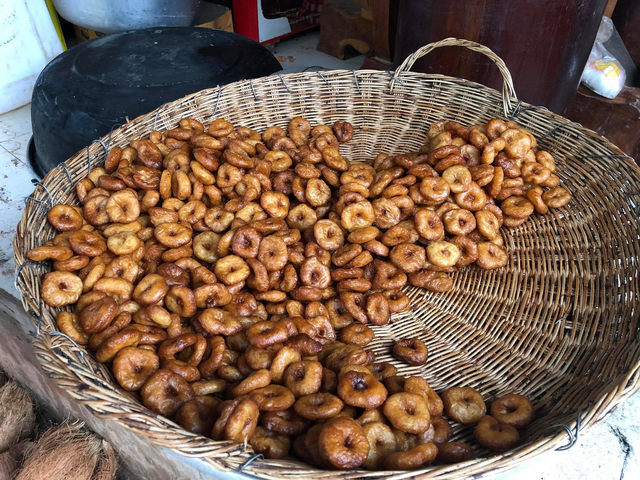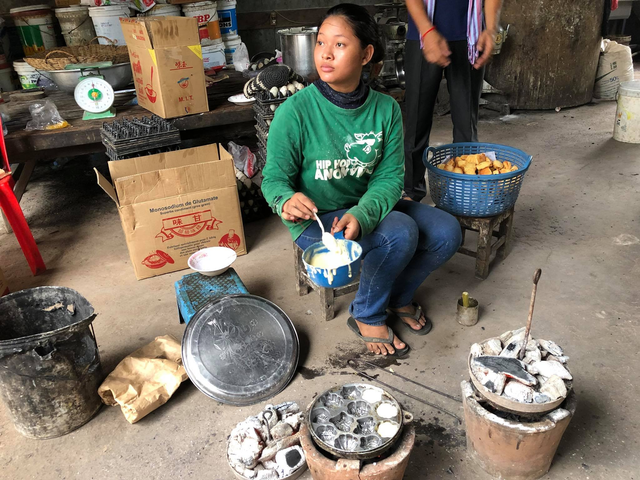 Kompong Khleang
After we had our bellies filled with these sweet treats (and believe me when I say I had more than my fair share), we headed on down the road towards the village. I was excited to see how these people lived. I always find it fascinating to see how happy, healthy, and full people can live on so little. In the US we complain about a delayed Amazon package if it's one day late. Most of these people don't even have phone service, or running water. They get everything they need from the Tonli Sap lake. And this works perfectly for them.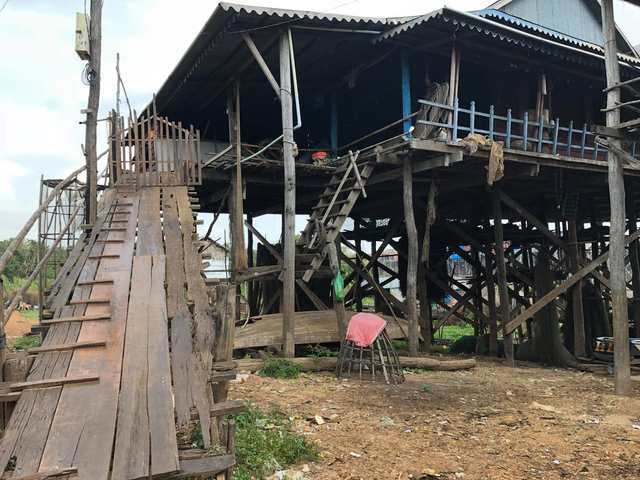 Local school for kids up to 7 years old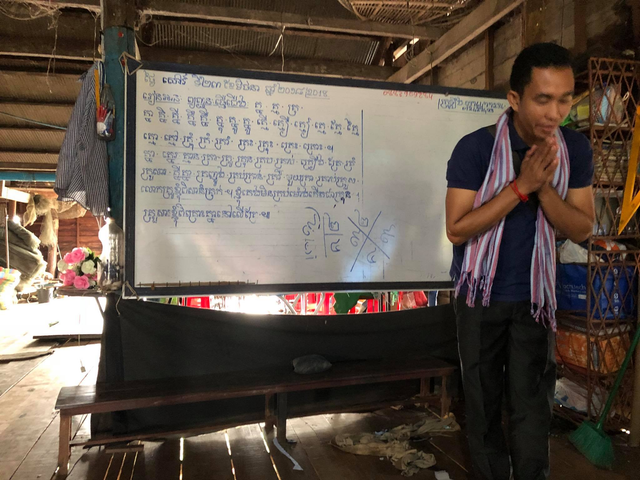 Most of the proceeds from our tour went right back into this school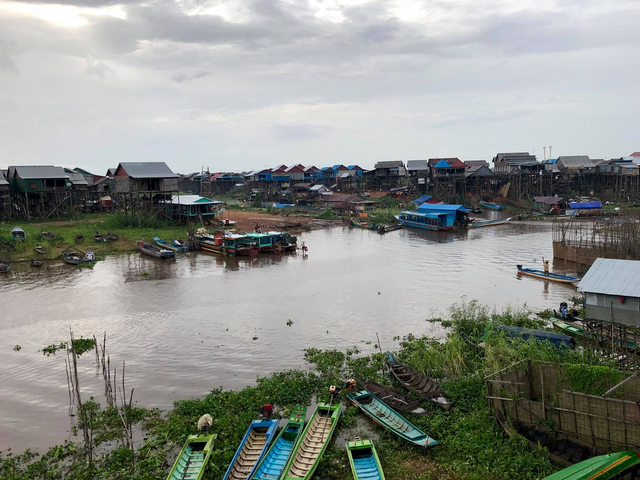 View from the school building
Now you may be wondering, why are the houses so high up? This is because during the rainy season (which is just now starting) the river will rise all the way up to the bottom of these houses. They will then use boats to get to and from their homes. Some houses also were on floats so they rise and fall with the river.
Boat ride to Tonli Sap Lake
Next we took a boat out onto the lake. This lake is VERY important to these people. Not only is it transportation, but it's also a means for food and commerce. The waters and everything they hold are what have allowed generations to prosper here.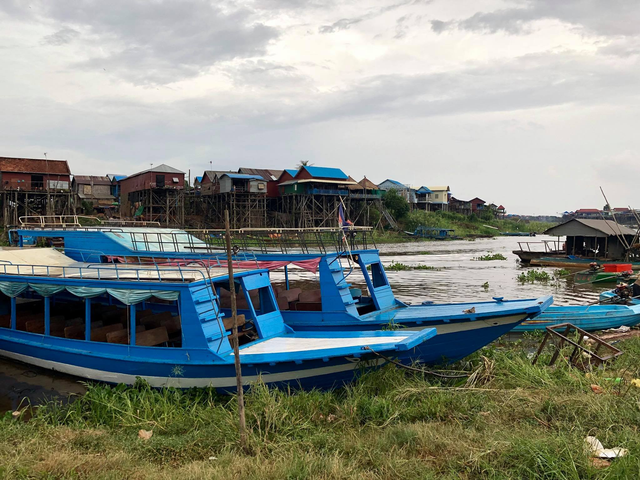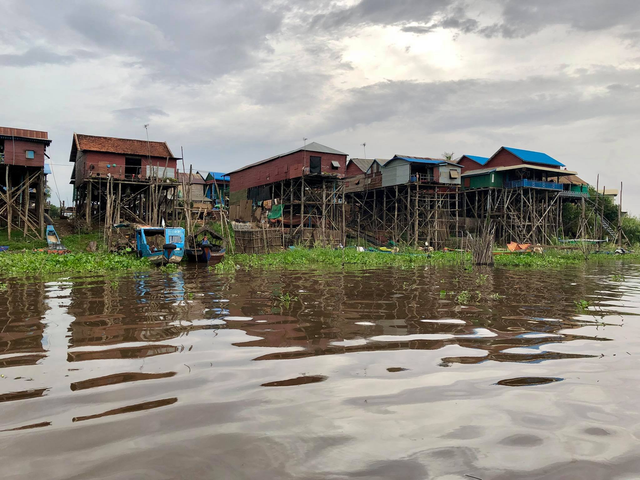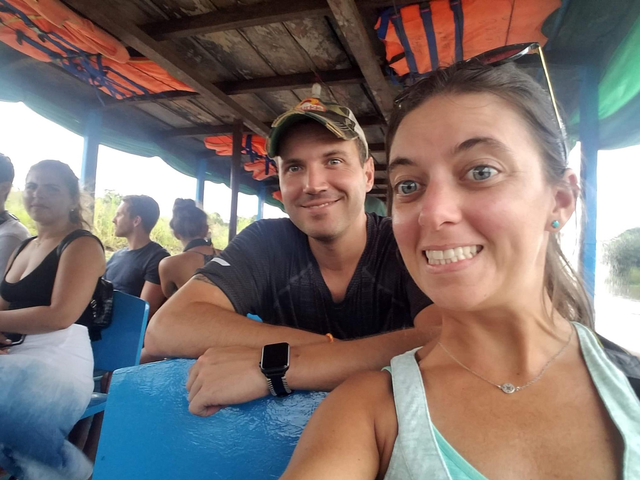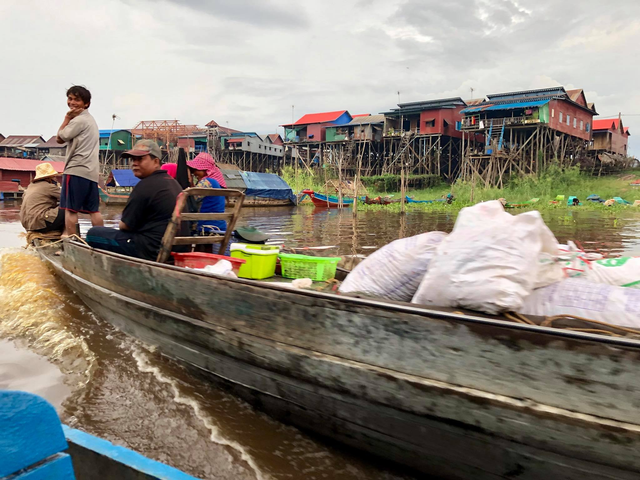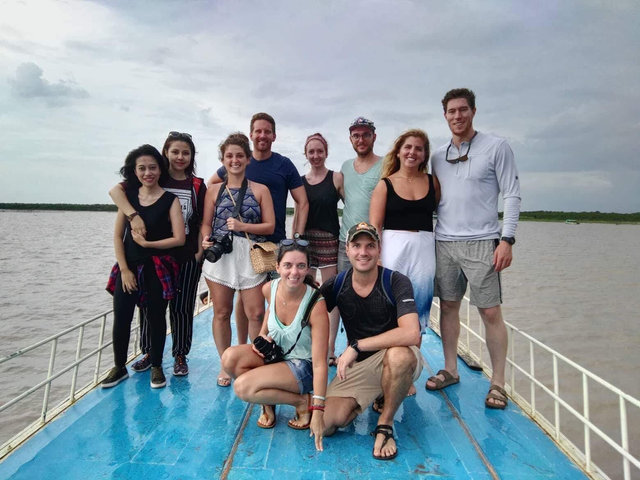 Our fellow tourmates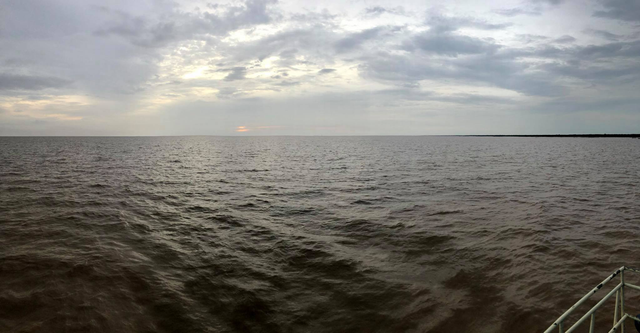 When we finally arrived at the lake it looked like an ocean!
After our tour, we had a 1hr 20 minute ride back into town. We were pretty tired which is why I didn't get this post up last night. But we had an incredible time and we were so glad we decided to take this tour. If you visit Cambodia, I highly recommend booking this tour through Community First which is a non-profit tour company. All profits went right back into the community which is awesome!
Well.. now it's time to get packed up for our next country. Later today we'll land in Laos!! I can't wait to see what it holds for us. Until then, និយាយ​គ្នា​ពេល​ក្រោយ (talk to you later)!

Recent Posts
---