100 DAYS OF STEEM : Day 97 - The STEEM POD and Country Representatives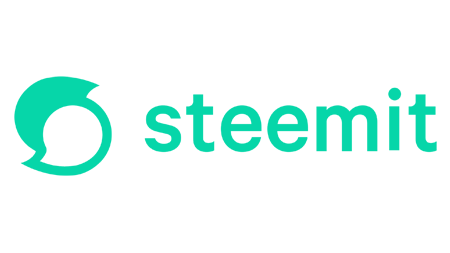 Yesterday we wrote about the plans for Community Curators and the STEEM POD.
Today we want to give more details on how we are looking to develop the STEEM POD project.
We want to take a much expanded STEEM POD in a direction that will place it at the core of our recruitment and retention strategy.
---
The STEEM POD and Country Representatives


With the conversion of the Community Curator accounts to operate at a continental level a logical next step will be to start looking at country level operations.
We are therefore going to begin recruiting Country Representatives as members of the STEEM POD.
The plan is for all members of the STEEM POD to become Country Representatives.
The main focus for these Representatives will be the recruitment and retention of new members in their respective countries.
To help with this we are hoping the existing members of the Steem Greeters team will want to remain in the STEEM POD as Country Representatives to share the materials and experience they have gained over the last few weeks operating their project.
We are also hoping some of the very successful recruiters from Round 1 of The Diary Game will want to become Country Representatives to pass on their recruitment skills to other Representatives.
In the future, when the world has returned to a state of unrestricted movement again, it is hoped the role of the Country Representatives will expand to include, for those willing and interested, organising STEEM MEETS and even attendance at events.
Initially the appointment of Country Representatives will be quite ad hoc depending on who comes forward and where they live. In due course we will be looking to make recruitment more systematic and strategic depending on where the best opportunities for growing Steem arise.
Although at the very start we will likely only be appointing one Representative per country we are very keen to drop that limit as soon as possible.
In fact our medium term goal will be to build Country Teams of up to five Representatives set up for as many countries as possible.
It is hoped to have at least 30 Country Representatives in place by the end of the year.
---
Country Representatives - Rewards


Currently members of the STEEM POD receive a direct delegation starting at 1K SP and increasing progressively to 10K SP.
We realize 1000 SP does not have much impact so under STEEM POD 2.0 all members will start with a direct delegation of 5000 SP, with the possibility of rising to 10K SP.
This should make the Country Representatives more effective at supporting the people they recruit to Steem.
---
Additionally the Country Representatives will be encouraged to make regular update posts reporting on progress. These will be supported with upvotes from @steemcurator01.
---
We will also shortly be announcing a new Recruitment and Retention Reward Scheme.
The members of the STEEM POD will have priority access to this to earn additional rewards for their work.
---
Country Representatives - Who Can Apply


Because of the increased responsibility and the increased rewards the selection process for the new Country Representatives will be more rigorous.
We will be publishing more details of the application process next week but some of the requirements for selection will include…
Priority will be given to those who have participated in The Diary Game or the other games or challenges run by @steemitblog during the 100 Days of Steem.
---
---
We see Country Representatives as a very important step forward in the growth and development of Steem around the world.
We are looking forward to seeing who will come forward to take on these key roles.
Thank you,
The Steemit Team
---
---
Notes from the Community...


Music For Steem Referral Bonus


Music For Steem has launched a Referral Bonus scheme for anyone who recruits musicians to their weekly music contest...
---
Host Your Own Contest


@steemingcurators are offering to support with Community Curator upvotes anyone who wants to run a contest...
---
Cameroon Steemit Program


As part of their Cameroon Steemit Program @thegreens are running a Steem Training session on July 10th...
---
---
The rewards from this post go to support the work of @fundacorazon in Venezuela and @thegreens in Cameroon.
---
---