100 DAYS OF STEEM : Day 81 - Monday Challenge - Who's Playing The Diary Game In Your Country?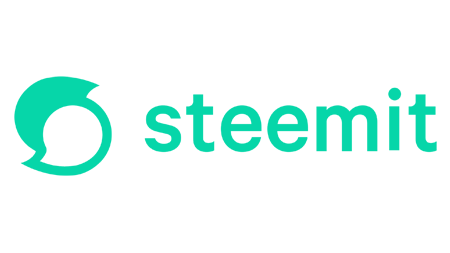 The Diary Game has now passed 200 participants.
We are delighted that so many people are joining up and joining in.
The potential for growing the game further, and for using it to attract people to Steem, is becoming ever more apparent.
Later this week we will be announcing news about Season 2 of the game.
In the meantime we have a challenge for you...
---
Today's Challenge : Who's Playing The Diary Game In Your Country?


There are now over 200 people who have joined The Diary Game.
They are spread across nearly 30 countries.
We are currently exploring ways to utlilize The Diary Game to help promote and market Steem.
A starting point for this might well be at an individual country level.
We are keen therefore for people playing the game to get to know other participants in their country.
Today's challenge has three parts...
---
The Diary Game By Country


These are the people who have joined The Diary Game separated by country.
The countries have been picked up from profiles or mentions in the diary posts.
If any of the countries are wrong please let us know in a comment below. If anyone listed as Unknown would like to give their country please let us know in the comments as well.
---
BANGLADESH
@adritaa @apon6431 @jakal12 @ospro @toufiq777
BELARUS
@ekatirina
CAMEROON
@mr-greens
CANADA
@offgridlife
CHINA
@annepink @atyh @bananaxx @bo022022 @choseal-leo @emmali @fantate @gloriajoy @hykwf678233 @icon123456 @jasminelisa @jingjing16 @liumei @liuzg @marygong77777 @mrspointm @pizzapai @sibehgeng @suguchu @tenki @vickyli @wilhb81 @xiaobao @xiongmaogege @yanhan @youandme
COLOMDIA
@franyeligonzalez @helengutier2 @josevas217 @openmindedtravel
FRANCE
@cyberrn
GHANA
@agodaniel32 @elyon @nattybongo @oppongk
HONDURAS
@gduran
INDIA
@abhishek08 @akash314 @alexcarlos @alokkumar121 @arbaz4455 @ayushikumari @daisyphotography @lavanyalakshman @luckyali @nishika @omsingh11 @peerzadazeeshan @rajan1995 @rishabh99946 @sachin08 @sapwood @slayerop @sneha5 @sportstranger @sumit10698 @sumit71428 @thisisrishu
INDONESIA
@ana07 @anroja @arispranata5 @ayrtika
@bawitok @block.token @elianaelisma @ernaerningsih @f21steem @hattaarshavin @lebah @lord-geraldi @mattmcguire @midiagam @muftii @muzack1 @mypap @p3d1 @tailah.bayu
ITALY
@crisking @girolamomarotta @mikitaly @sardrt @stefano.massari @vipnata
JAPAN
@cryptokannon
LITHUANIA
@axeman
MALAYSIA
@blurrain @cherryng @davidke20 @dbfoodbank @good2believe @ladyyunajay @littlenewthings @lovelemon @philiprenelee @summer.qiann @tsuki0721
NETHERLANDS
@wakeupkitty
NIGERIA
@adesojisouljay @dimsyto @greatness96 @oluwoleolaide @praise-eu @tolustx
OMAN
@nevlu123
PHILIPPINES
@shelouveloso
RUSSIA
@daybook @denis-skripnik @maksina @mister-omortson @sxiii @veta-less
SOUTH KOREA
@banabana @dorian-lee @feelsogood @newbijohn @noisysky
SRI LANKA
@goldcoin @randulakoralage
UGANDA
@wanasoloben @yohan2on
UK
@fleur @simonjay @stephenkendal
UKRAINE
@alexmove @ir3k @jurgan @lil4a @olesia @vict0r
USA
@cmp2020 @jmor @rasmuffin @snli3769 @yahialababidi
VENEZUELA
@anasuleidy @androssgb @angelik-a @antoniarhuiz @arlettemsalase @belkisa758 @bettyacosta @blessed-girl @crissanch @edgargonzalez @edlili24 @elider11 @genomil @imagen @jadnven @janettyanez @lenonmc21 @luiyi-22 @manuelgil64 @mariela53 @mariita52 @marleyn @marybellrg @mllg @pauli0606 @piscis @rosanita @rypo01 @sacra97 @sampraise @saracampero @soyunagalleta @suanky @sughey @theatrorve @tocho2 @yurilaya @zhanavic69
VIETNAM
@annnaa @bear1997 @chickengaming @dolphinscute @gamingdz @lovegaming @nguyennham @trangpu
UNKNOWN
@art40ka @beautifulklare @conie @diabolika @funtraveller @kennytu @knopka145 @nestorgarcia @owl7 @ramsesuchiha @sanyakale
---
To enter this challenge you have to be playing The Diary Game. If you are not playing already you can start now!
Your posts can be in any language.
Just put a link to your post in the comments below to enter, and remember to tag your post with #the100daysofsteem.
This challenge will run until next Sunday, June 28th.
During the week we will be reading all the posts and rewarding as many as possible with upvotes from the 3 million SP @steemcurator01 account.
---
Last Week's Challenge Top Picks


It was very interesting to read your selections for the 'My Favorite Diary Game Post From Each Continent' challenge. There were many great posts, but we selected these as our favourites...
Congratulations to the authors of these posts, and thank you to everyone who took part.
---
We really hope you will want to get involved with this challenge.
The Diary Game presents great opportunities for recruiting people to Steem.
Increased rewards and incentives for recruitment will be a key feature of Season 2.
And the new instant signup feature will make onboarding a whole lot easier...
Thank you
The Steemit Team
---
---
Steem Development Notice : Instant Signups


A new instant signup system has now been introduced at https://signup.steemit.com/
There is no fee to sign up. A mobile phone number and email address are required for verification.
Account creation is then instant.
---
---
Notes from the Community...


Music For Steem - Voting Now Open


Voting is now open for the finalists in this week's Music for Steem contest...
---
How To Withdraw STEEM From Bittrex


@xpilar has produced a useful guide on how to withdraw STEEM from the Bittrex.com exchange to your Steem wallet...
---
---
The rewards from this post go to support the work of @littledisciples in Venezuela and @thegreens in Cameroon.
Check out the Steem Charity Day post for more details.
---
---