100 DAYS OF STEEM : Day 52 - Weekly Roundup #7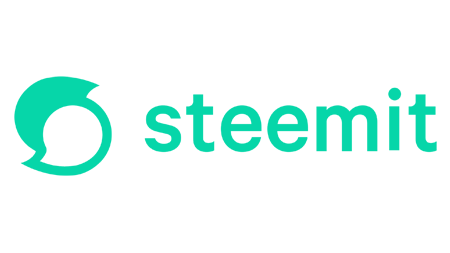 Another interesting week in the world of Steem, and another busy week for the 100 Days Project.
We have now crossed the halfway point and are very happy with progress so far.
There is still much to achieve in the remaining 48 days.
We hope you will enjoy the rest of the journey.
---
The Diary Game


On Thursday we launched The Diary Game where you can earn upvotes and win prizes.
By posting a daily diary on Steem you will gain points - both for the post itself and for sharing it on your social media.
There are 10 points to play for each day - up to 5 points for the post, and up to 5 points for promoting the post on your social media.
A record is being kept of the points earnt and every Saturday we will be publishing a leaderboard of the top players in the game.
There will be interim prizes for leaders each week, but the big prizes will be awarded at the end of the Diary Game on Day 100.
We are delighted that so many people have entered the game already, but there is still plenty of time to join in.
With 10 points available every day you can soon move up the leaderboard - especially if you do some good sharing on your social media. The sharing can be on Twitter, Facebook, Instagram…
---
Community Curators


The first group of Community Curators are now entering their final week and doing a great job of curating as many as possible in their communities.
Several of them have posted new weekly reports so the community can see how they are operating…
---
The applications for the June Community Curators have now closed.
We have received applications from @acostaeladio, @alikoc07, @beautychicks, @bitrocker2020, @ciska, @clixmoney, @darlenys01, @dilimunanzar, @elgranpoeta, @goodreader, @greece-lover, @greenhouseradio, @jacobyu, @lanzjoseg, @nextgen622, @project.hope, @roadofrich, @sajannair, @sportsncoffee, @stef1, @wherein and @yehey.
If you have applied this month and are not on this list do comment below.
There will again be seven Community Curator accounts available in June - two with 500K SP and five with 200K SP.
Based on feedback from the May Curators we will be making a few small changes to how the project operates.
We will give details on those changes when we announce the June Community Curators on Tuesday.
---
The STEEM POD Project


There are now 7 people enrolled in the STEEM POD Project - @cmp2020, @cryptokannon, @kiwiscanfly and @mariita52 as Steem Greeters, @marcosdk as a Social Promoter, and now @leveuf (@knitrias) and @team-mexico as Community Leaders.
We would now like to invite @oppongk to become our first Country Curator for Ghana.
@oppongk - if you can confirm acceptance of the role in a comment on this post we will send over the delegation, and will look forward to working with you.
---
We are keeping all the STEEM POD roles open for applications on a rolling basis.
If you are interested in taking on the role of Steem Greeter, Social Promoter, Community Leader or Country Curator check back in previous 100 Days posts for the details, make an application post and put a link to your application in a comment on the latest 100 Days post. Remember to tag @steemcurator01 in the post and the comment and we will take a look.
---
Challenges


We also ran three more challenges during the week - and there is still time to enter all of them if you get in quick...
There will be another new challenge tomorrow.
---
---
The 100 Days of Steem has been a fascinating project.
Getting to know so many people in the community that we would not have met otherwise really makes it special.
There are wonderful people here on Steem and it has been a privilege to learn so much about you and the countries you live in.
We hope in return Steem can play a small part in enriching your lives.
Thank you
The Steemit Team
---
---
Notes from the Community...


The Steemingcurators Showcase


The @steemingcurators project has produced another edition of their showcase of the best creators on Steem...
---
Hawaii-Polynesia Steem Community


@shortsegments who lives in Hawaii has set up a Hawaii-Polynesia Steem Community...
---
SPUD4STEEM coming soon


SPUD4STEEM organizer @kiwiscanfly has posted a reminder that the next Steem Power Up Day is coming up on June 1st.
There are now prizes available for the 1st, 2nd, 3rd, 4th and 5th best SPUD'ers through donations from sponsors @xpilar, @reflektor, @bippe, @hingsten, @kiwi-crypto, @ciska, @kiwiscanfly and @steemcurator01...
---
---