1000 DAYS OF STEEM : Day 19 - The Diary Game Season 2 - FINAL RULES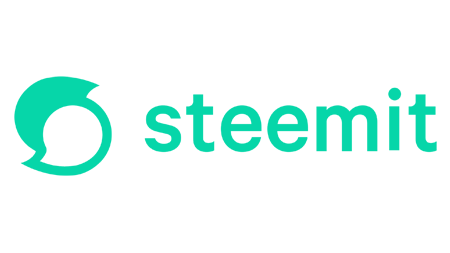 Season 2 of The Diary Game begins on Saturday, August 1st.
We see from the number of teams being formed, and the general interest, that this second season is going to big!
The draft Rules and Guidelines for Season 2 were posted a few days ago. No changes were suggested so those draft rules will now become the final rules.
We hope everyone will take the time, using a translator if needed, to read the rules carefully and follow them!
It will be especially important for teams to make sure all members follow the rules in their posts else the team will be losing valuable points.
---
---
The FINAL Rules for Season 2 of The Diary Game


Season 2 of The Diary Game is going to be large.
We expect there will many hundreds of players, producing many thousands of posts over the 50 days.
Managing an operation of this scale will be challenging.
It will be even more difficult if people do not take the time to read the rules and follow them.
We are finding more than a third of the entries to The Shopping Game are not following the rules in one way or another. We really hope we don't see that repeated in The Diary Game.
Over the 50 days of Season 2 the @steemcurator accounts will be giving out approaching $50,000 of upvotes.
---
---
To optimize our curation time and the votes we give out we are introducing a new rule for Season 2...
If your posts do not meet the Rules we reserve the right not to give any vote or any comment.
We simply will not have enough time to write comments explaining why your posts are not following the rules.
The Rules are quite straightforward - READ THEM and FOLLOW THEM !
---
---
Please also note that if a post does not follow the rules it will not be eligible for earning Recruitment points nor Team points.
If you recruit people to the game to compete for the 1000 STEEM Recruitment prize pot it is your responsibility, and in your interest, to guide them to ensure they are following the rules.
Likewise for teams - check your team members are following the rules to earn points for your team.
---
---
Here then are the FINAL RULES for Season 2 of The Diary Game starting on Saturday, August 1st...
---
The First Rule of The Diary Game is READ THE RULES OF THE DIARY GAME!
The Second Rule of The Diary Game is READ @steemitblog POSTS EVERY DAY TO SEE IF THERE HAVE BEEN ANY CHANGES TO THE RULES!
---
---
These Rules above are obligatory. If you fail to follow these rules you risk missing out on votes and points for your post.
We reserve the right to add to or amend the rules as the game progresses. Please follow @steemitblog for news of any updates.
---
In addition to these Rules we published some Guidelines to improve your posts...
We also hope to publish a 'Diary Game Masterclass' post with more tips very soon.
---
This Day 14 post also contains more information about the points scoring system. Please take note of that.
Particularly take notice of this...
As a new feature for Season 2 we are going to be awarding extra points for posts that are set to 100% SP Power Up rather than the default 50% SBD / 50% SP.
Posting as 100% Power Up is not obligatory and can be done on as many or as few posts as you want.
These additional points will not be awarded if you are powering down at the time of curation.
---
---
Individuals and Teams


To confirm and to clarify, people are free to enter The Diary Game as individuals exactly as in Season 1.
The main prize pot of 5000 STEEM is for individual entries.
---
Additionally people may also chose to join teams.
Teams will be competing for an additional 2000 STEEM prize pot.
There are no additional posts required nor points available for Teams.
The scores for the Teams are purely the sum of the points earned by the team members on their individual diary posts.
---
---
Teams Update


We are very excited by how many teams are being formed.
Tomorrow we will post a list of all the Teams we have found so far.
Please check that post and let us know if your team is missing from our list.
There is more guidance for Teams in this post...
Remember Teams can only have up to 5 members - and they must all currently live in the same country.
Please also check the guidance about the naming of teams - they cannot just be the name of the country as there will likely be more than one team from each country.
PLEASE NOTE - The deadline for announcing teams is now midnight UTC on Friday, July 31st.
No new teams will be accepted after that.
That will also be the last chance to change the members of a team.
After that, the only change allowed will be the addition of new members if your team starts with less than five members.
You will only be able to add new members until Day 10 of Season 2, and you will only be able to add people who have not already started posting diary entries.
---
---
Recruitment Points


Alongside the main Diary Game there is the additional prize pot of 1000 STEEM for the people who recruit the most players to the game and to Steem.
Recruiters earn one point for every valid diary post made by each person they recruit.
This only applies if you recruit people totally new to Steem or who have been dormant on Steem for at least 12 months.
More details are available in this post...
If you have recruited new people between the end of Season 1 (July 11th) and the start of Season 2 (August 1st) they will be eligible to earn Recruitment Points for you if they make valid diary posts.
More details are available in this post...
---
---
This is a big post.
But we have a big game coming.
We hope all the rules are clear, and we hope everyone will follow them.
There are just two days to go until the start of what we believe will be the biggest event ever on Steem!
Hope you will be joining in.
Thank you,
The Steemit Team
---
---
PLEASE DO NOT POST ANY SHOPPING GAME LINKS IN THE COMMENTS - WE ARE WORKING THROUGH #theshoppinggame TAGGED POSTS
THANK YOU
---
---
The rewards from this post go to support the work of @fundacorazon and @littledisciples both in Venezuela.
---