1000 DAYS OF STEEM : Day 12 - The Diary Game Season 2 - Recruitment Contest - New Points System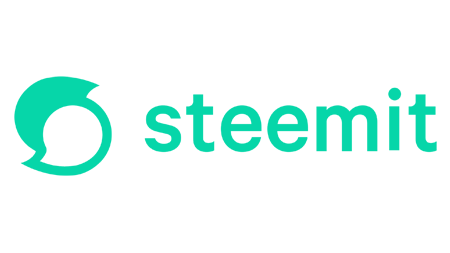 As we mentioned in previous announcements Recruitment is going to be an important part of Season 2 of The Diary Game that starts on August 1st.
There were some magnificent recruitment efforts in Season 1 - particularly from @rishabh99946, @vipnata, @vict0r, @alexmove, and @toufiq777.
The system worked well, but we want to make it even better for Season 2.
---
---
The Diary Game Season 2 - Recruitment Points Contest


In Season 1 the Recruitment Points earnt were integrated into the main Diary points system, and was quite complicated to track.
In Season 2 Recruitment Points will be separate from Diary Points and will be run as their own contest with their own prize pool of at least 1000 STEEM. If it goes well we will look to increase that.
For the new season we are making the earning of Recruitment Points easier, more robust and easier to administer.
Quite simply, when you recruit someone to The Diary Game from August 1st you will earn one point for every valid diary post they make.
So if you recruit someone right at the beginning of Season 2 and they post every day you would earn 50 points.
Or if you recruit them half way through and then they only make 3 posts you will earn just 3 points.
We hope this will encourage Recruiters to work with the people they recruit to guide them and help them to keep posting as often as possible in The Diary Game.
---
To qualify for the Recruitment Points, anyone you recruit must either be new to Steem, or have been dormant on the blockchain for at least 12 months.
New recruits should also make a 'This Is Me' introduction type post and include a link to it at the bottom of all their diary posts.
They must also mention the name of the Recruiter in at least their first three diary posts.
Recruiters should not offer voting incentives or financial rewards to entice people to say they recruited them. Anyone found doing this will be disqualified from the Recruitment contest.
---
We welcome comment and feedback from the community on this new Recruitment Points system.
If you think there is anything that is not workable, or any angle we have missed please let us know.
---
---
The Shopping Game - Increased Prize Pool


We have today passed 150 participants in The Shopping Game with over 50 posts per day.
To celebrate this, for the remaining week of the game we are increasing the daily prize pool to the equivalent of $180 in upvotes - with a maximum of $60 for any one entry (equivalent to a 100% upvote from @steemcurator01).
We would also strongly advise people to check they are following the latest Rules and Guidelines for the game...
Quite a few people are missing out on the chance of a prize vote because they miss out one or more of the requirements - either the date in the title, the location of the shop or market they went to, or the summary of total expenditure in their local currency and converted to either STEEM or US dollars.
If you see anyone not including all the information they need to and you can explain it to them in their language (if that is not English) please do. We always like to reward those sorts of helpful comments through the Lucky 10s.
---
---
Lucky 10s - Are you missing out?


We are still giving out twenty 10% upvotes ($10) every day to people making relevant and interesting comments on other people's Shopping Game posts.
But we are struggling to find enough suitable comments to give the Lucky 10 votes to.
This is easy money. You just have to read the Shopping Game posts and make a relevant, interesting comment before @steemcurator01 arrives to vote. That currently gives you at least 2 days at present.
---
---
We are hoping we can repeat the recruitment success of Season 1 and more in Season 2.
The Diary Game does seem to offer the perfect mix for Recruitment and Retention.
We will need to make some further tweaks to ensure we pick up all new players as soon as possible.
But we are optimistic for another successful recruitment season starting on August 1st - especially with the instant signup system now available.
Thank you,
The Steemit Team
---
---
PLEASE DO NOT POST ANY SHOPPING GAME LINKS IN THE COMMENTS - WE ARE WORKING THROUGH #theshoppinggame TAGGED POSTS
THANK YOU
---
---
The rewards from this post go to support the work of @fundacorazon and @littledisciples in Venezuela and @thegreens in Cameroon.
---
---