1000 DAYS OF STEEM : Day 13 - Let's Talk Tags & The Diary Game Season 2 Recruitment Points Update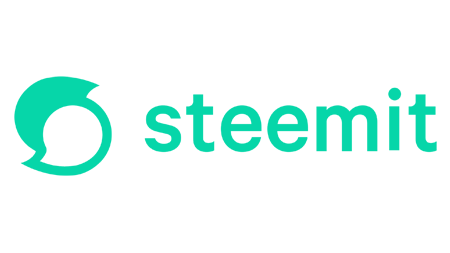 With The Diary Game and The Shopping Game we curate a lot of posts!
One of the main ways we try to find all the posts is through the tags.
Today we just wanted to take a few minutes to talk about how you can help us make the process more efficient.
---
---
What Tags To Use


Currently there are three active tags to use on posts if you would like us to find them...
#thediarygame - for any entries to The Diary Game after August 1st, and now for any general posts about the game

#theshoppinggame - for any entries to The Shopping Game until July 31st, and for any general posts about the game

#the1000daysofsteem - for any posts with suggestions, ideas, comments etc about The 1000 Days of Steem project.
Please make sure you use them as one of the first 5 tags - ideally the first.
---
We would greatly appreciate if you use these tags correctly to help us increase the number of posts we can read and curate.
Please also if you are posting for The Diary Game or The Shopping Game only use the relevant tag for that game - not both.
The #the100daysofsteem tag is now redundant and should no longer be used.
We would also encourage people when posting to The Diary Game or The Shopping Game to start using a tag to identify your country.
---
On a wider note we would suggest people review the tags they use of on their posts - we do see a lot of tags being used unnecessarily. Examples would be for the old Steem Engine tribes that are no longer operational.
---
---
Tag Spam


Tag spam is where people add popular tags to their posts just to attract attention from curators even though the post has nothing to do with the tag.
It is so far not too great a problem but it is definitely increasing for people to use #thediarygame or #theshoppinggame on their posts that have nothing to do with either game.
This means we have to check posts unnecessarily which takes time away from us checking and voting on valid posts.
If you spot any posts using the three current tags - #thediarygame #theshoppinggame #the1000daysofsteem - inappropriately we would appreciate if you leave a polite comment on the posts asking the authors not to use the tags.
We will try to reward any such comments with Lucky 10 votes if we see them.
If you find any people persistently tag spamming please comment on one of our posts and we will check them out.
---
---
The Diary Game Season 2 - Recruitment Points Update


Following yesterday's post about the new Recruitment Points system for Season 2 of The Diary Game a number of people asked in the comments about people they have recruited since Season 1 ended.
If you have been busy recruiting people in the last couple of weeks we don't want you to miss out on possible Recruitment Points in Season 2.
Therefore if you have recruited people to Steem to play The Diary Game since July 11th we would like you to make a post between July 29th - July 31st listing all the people you have recruited.
These should just be people who are definitely going to take part in Season 2 of The Diary Game. You should include links to their posts where they mention that you recruited them. They should also have made a This Is Me or an introduction post - please include links in your post.
This will only apply to people new to Steem, or who have been dormant on the platform for at least 12 months.
Once Season 2 starts they will also need to mention who recruited them in their first three diary posts.
---
---
Thank you,
The Steemit Team
---
---
Notes from the Community...


SPUD4STEEM coming up on August 1st


SPUD4STEEM organizer @kiwiscanfly has posted has posted a reminder about the next Steem Power Up Day event on August 1st.
The prize pot for the top SPUD'ers includes over 10,000 SP in delegations, and big upvotes from the 4 million SP @steemcurator01 account...
---
---
PLEASE DO NOT POST ANY SHOPPING GAME LINKS IN THE COMMENTS - WE ARE WORKING THROUGH #theshoppinggame TAGGED POSTS
THANK YOU
---
---
The rewards from this post go to support the work of @fundacorazon and @littledisciples in Venezuela and @thegreens in Cameroon.
---
---