1000 DAYS OF STEEM : Day 1 - The Diary Game Update and the Lucky 10s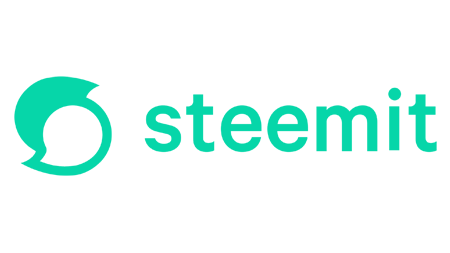 We said we wouldn't be away too long!
This is just a quick update to clarify a few points about The Diary Game.
And to remind people about the Lucky 10s game.
---
The Diary Game - End of Season 1


Season 1 of the Diary Game ended yesterday, July 11th.
As people often have delays in getting their diary posts up, we are extending the deadline for the posting of the final diary for July 11th until the end of tomorrow.
Make sure you don't miss the chance to get a final few points.
With the top 35 places winning STEEM prizes it is well worth the effort to earn the final points.
---
We will posting two or three 'checking posts' in the next few days to make sure we have not missed anyone that has entered The Diary Game.
It all got a bit hectic with the number of new entries over the last couple of weeks so a few people might have gone astray.
---
Because of the volume of the posts there will unfortunately be some posts where we have missed the 7 day voting period.
But do not worry, we still read every post and award points for every post. If we missed the voting for a post we add it on to the next valid diary post.
---
The Diary Game - Season 2 - Teams


Just to clarify, for Season 2 people can enter individually as in Season 1, and compete for the prize pot of 5000 STEEM
They can also, if they want to, form Teams of 5 people from their country to compete for the extra 2000 STEEM Team prizes.
Being in a team is totally optional. It is just to add some extra competitive fun and the chance to win more STEEM.
We are very much looking forward to seeing what teams are formed.
Teams can have up to 5 members but they must all live in the same country.
There can be more than one team from the same country.
Team membership can be changed at any time up to the start of season 2 on August 1st.
We will be giving upvotes to any Team Announcement posts we see before the start of Season 2.
The mechanism for the team competition is simple. People post their diaries as normal and score points individually as normal.
As well as recording the individual diary points we will also be adding them together for the members of each team to get the team score.
We will be posting more on the Season 2 Teams soon.
---
The Lucky 10s


Under the Lucky 10s for the past couple of weeks we have been giving out ten 10% votes each day to people making good comments on Diary Game posts.
This has been to encourage engagement and interaction between people playing the Diary Game around the world.
We definitely think it has been successful. We are seeing many more comments on posts and so far 62 different people have received 120 votes between them for their comments on Dairy Game posts.
Therefore we are continuing the Lucky 10s and it will now also be covering comments on Shopping Game posts and any other challenges we put out.
With @steemcurator01 now having 4 million Steem Power the upvotes are worth about $10 so the comment author will get $5.
That's a good return for a few lines of a comment - so do get commenting...
Remember - you have to comment on a post before @steemcurator01 votes on the post to have a chance of winning a Lucky 10 vote.
---
---
The 1000 Days of Steem are up and running!
This coming week will be a lot of catching up and making arrangements for Season 2 of The Diary Game, and for the new Country Representatives.
Keep checking in here every day to see what is coming up next.
Thank you,
The Steemit Team
---
---
A Call to the Community...


Looking for Guitar Strings in Venezuela


Rodolfo @rodolfmandolina is a talented young musician in Venezuela who regularly enters the weekly @musicforsteem contests.
A few months back he took his mother to the capital Caracas for an urgent operation. Because of the Covid-19 travel restrictions he then got stranded there far from home without his beloved guitar.
He has borrowed a guitar to enter the contests but it only has 4 strings. To help Rodolfo make even better music we would like to buy him the missing strings. However because his mother has recently had the surgery he doesn't want to put her health at risk by catching Covid-19 if he goes travelling around the city looking for the strings.
Is there anyone in Venezuela, particularly in Caracas, who can help get the strings to Rodolfo? If you can please contact him to find out details and we are happy to give you an upvote to cover the costs.
Thank you...
---
---
The rewards from this post go to support the work of @fundacorazon in Venezuela and @thegreens in Cameroon.
---
---