Tell A Story To Me Roundup - Vote and Win Steembasicincome - The Last Forest Edition
We are back for part two, vote for your favorite entry to win! We had so many entries! Woo yeah! I wasn't sure about this prompt, but damn, you all delivered in style!!
---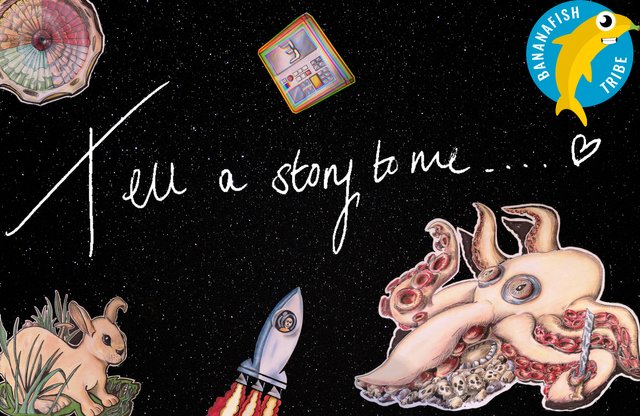 Artwork by Mad Uncle Studios
---
More Prizes?
---
That's right, there are even more prizes in part two of each round, this time eight voters can win!
Popular Choice - wins 1 SBD and 2 @steembasicincomes shares

Six Winning Voters (Authors) - 1 @steembasicincome share for six authors who vote for their favorite story

Two Winning Voters (Public) - 1 @steembasicincome share for two members of the public who vote for their favorite story

---
How To Win
---
Read the entries below and decide which one is your favorite, cast your vote down in the comments below to be in with a chance to win. Let me know which entry you liked the most, and why. The winners will be chosen at random from the most well thought out comments (which are not necessarily the longest).
Vote for your favorite story in the comments before the end of the day (midnight BST) on Thursday 23rd May
This round, six authors who entered a story and two members of the public can win just by voting, so let's get stuck into the entries! We had so very many this time! It is amazing to see so many people getting involved, I appreciate there are a lot of entries to read this round, and the increased voting prizes hopefully represent that.
---
The Stories
---
Check out the fantastic stories and vote for your favorite in the comments.
@vida-blanca with Samuel and the last known forest
@cyemela with The Last Forest
@felixgarciap with The Last Forest
@theironfelix with And shall Dæmons perish
@agmoore with Reign of Fire: Let's Make a Collage #17
@dirge with The Last Forest
@sarez with About Gargoyles and other creatures
@riottales with The Last Forest
@sacra97 with Three cute kittens in the woods
@vasigo with The Last Forest
@gaby-crb with The Last Forest
@oivas with The Last Forest
@wakeupkitty with The last forest is mine
@darthgexe with The Last Forest
@adncabrera with The Forest On The Loose
@jadams2k18 with The first forest
@maparari with My last camp trip
---
Requested information on judging
---
When it comes to judging, there are no rules for writing/English/grammar and no definition of what qualifies as a story, it's about the story you tell me. I love it when people surprise me, so never worry about pushing the boundaries of the prompt. I don't want anyone to feel like I am trying to repress diversity or am just looking for a certain trendy story. The prompts I chose come out of pondering and thought, and I always look forward to seeing how different people mull over ideas and produce such wonderfully different stories. Long term entrants will know, I don't comment before the deadline, and I don't read the entries as they come in. Instead I will spend a day reading all the stories (with plenty of tea breaks) so I am in the same frame of mind and each story is read under the same conditions. I will normally read each entry a few times and write my comment - as a genuine and sincere reaction to each story as its own entity. I then wait at least 24 hours before I start actually judging to allow some time to mull the plots over. I tend to take a further few days to make up my mind, reflecting on each entry, narrowing it down gradually over this time.
There can only be so many winners, that doesn't mean the other entries weren't good, or I didn't enjoy them. I leave comments with the best of intentions and try to be as fair as possible, I never want to hurt anyone. I hope there is no one else who has been hurt by my judging/comments, but isn't comfortable telling me. You can always send me a private message on discord (calluna #8697). I am as flawed as any other human, more so - so I sincerely appreciate an opportunity to see another person's perspective and to try and find a way of making things right. If anyone has any tips of ways to make it easier for me to be impartial, also greatly appreciated. I don't read the votes here until I have chosen my winner, so it is completely unaffected by who you all vote for.
If anyone would rather I didn't leave a comment on the post, I won't be commenting until the weekend, so you can let me know now. Equally if anyone wants more constructive feedback, just let me know. As always, it is a pleasure <3
---

The Bananafish Tribe!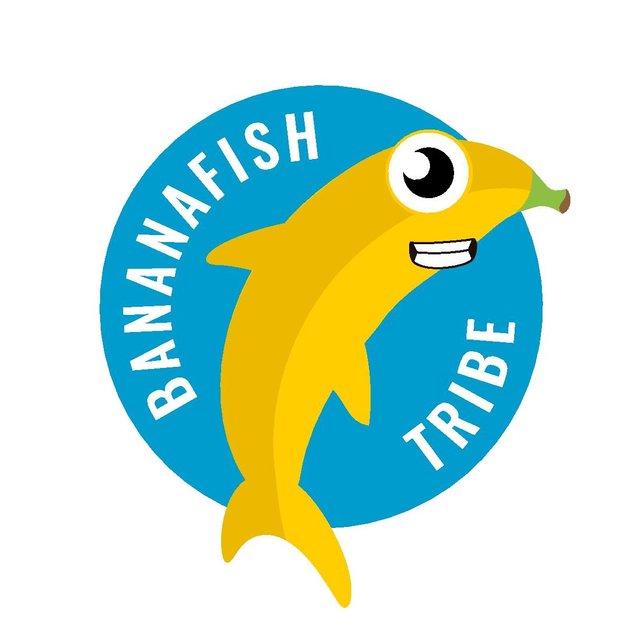 Tell A Story To Me is part of the @bananafish family, who run a selection of regular contests including a wonderful weekly haiku contest, and the occasional challenge to #finishthestory, all writers are welcome so head over for your fiction fix!
A special thanks to @gwilberiol, @dirge, @tristancarax, @theironfelix, @raj808, @brisby, @maverickinvictus, @cyemela, @marcoriccardi, @hidden84, @calluna, @oivas, @ntowl, @f3nix, @felt.buzz, @khasa @vdux and @blueeyes8960 who's precious delegations make these projects a reality!

Thank you so much to everyone who has entered this round, I feel so lucky to get so many stories, I really can't wait to get stuck in <3