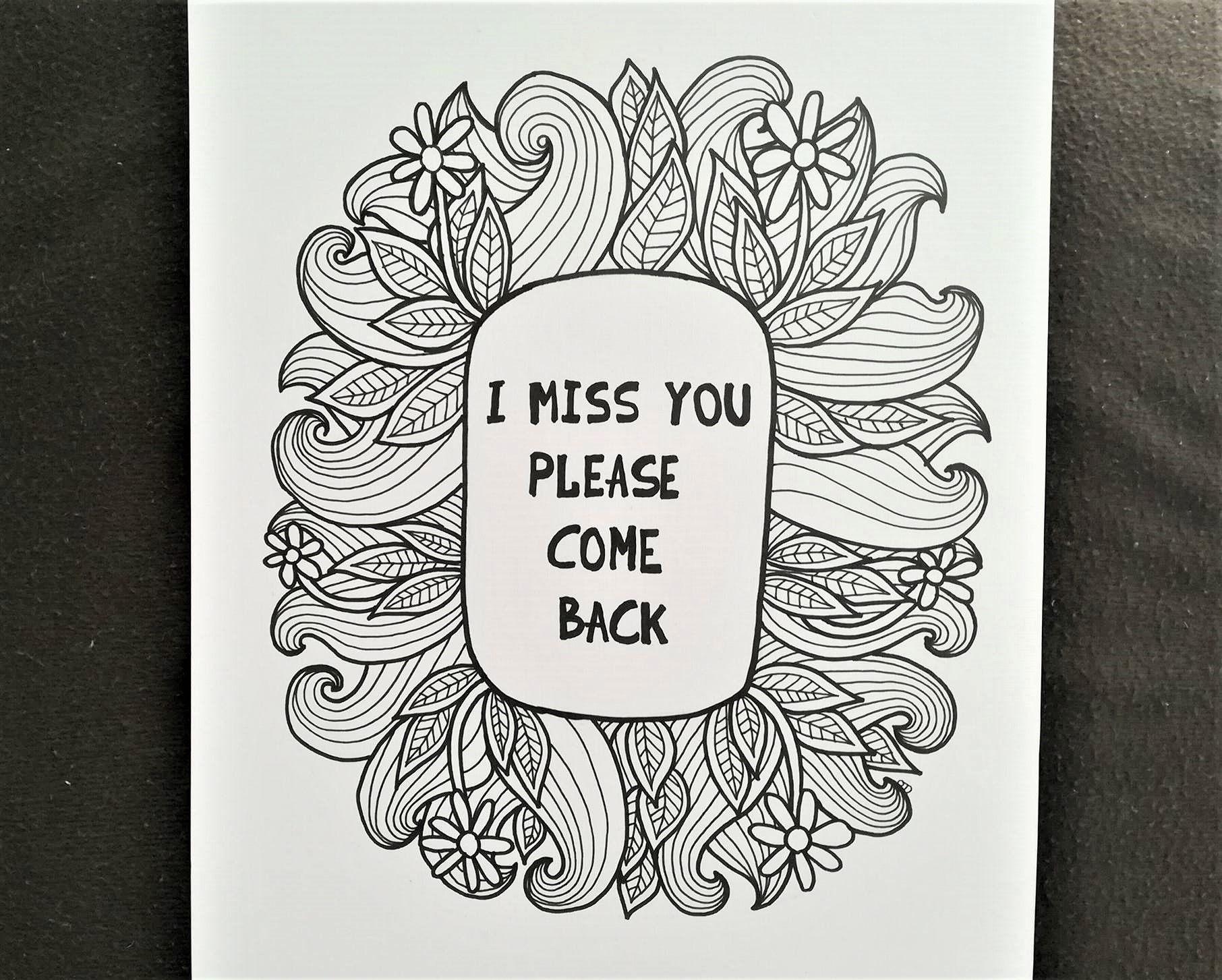 I am writing this with a heart full of grief.
My cousin, Richard, passed away yesterday, at the age of 54. He was a father to 5 children who are all adults and a grandad to 5 beautiful grandchildren. We were very shocked, I was shocked. He was gone after a short illness which started with a mild cold, fatigue and muscles aches. His condition deteriorated very fast and he was warded in the ICU and on a life support machine. A day later he was gone.
Richard was our "big brother". The person we all looked up to when we needed to settle issues relating to our village or family affairs. He was very friendly, approachable, kind, and highly respected by all.
I wasn't particularly close to him but we used to communicate a lot through Facebook and commented on each other's posts. And both of us were in the same Whatsapp group for the relatives. He was active in the group chat and often sharing funny jokes or news, advices, tips. The last photo of him was taken in the ambulance en route to the hospital, and he was his usual self, smiling and giving a peace sign. He looked healthy. I guess he was trying to be strong for the sake of the family. But the truth was his body was very weak with the internal organs slowly shutting down...
I am not good with words. What I wrote about him seems shallow and doesn't reflect the grief I am experiencing.
There are no tears because they feel pointless. Only numbness and an aching sense of loss.
The only way to cope is through art. Art is my outlet for almost everything; when I am happy, sad, angry, even in pain, I turn to art to cope.
The doodle
I doodled this coloring page earlier today, thinking of him and our family and relatives back home. I can't attend the funeral because plane tickets are expensive and I need to bring my kids with me.
Doodling is very therapeutic. It requires less effort than sketching portraits or painting. If you never doodle before, why not give it a try? I wrote a simple tutorial for anyone who wants to learn to make doodle art. You can see it here: Doodle Tutorial For Complete Beginners.
Good news! I am making this coloring page available for download but only for a limited time. The doodle is a bit intricate and might not be suitable for young children but perfect for adults and older kids. You can download the page from the link below!
Note: The coloring page is only for your personal use and not to be resold or redistributed. I obtain the full copyright and please do not remove my personal details on the page. Thank you!
Here are the progress photos...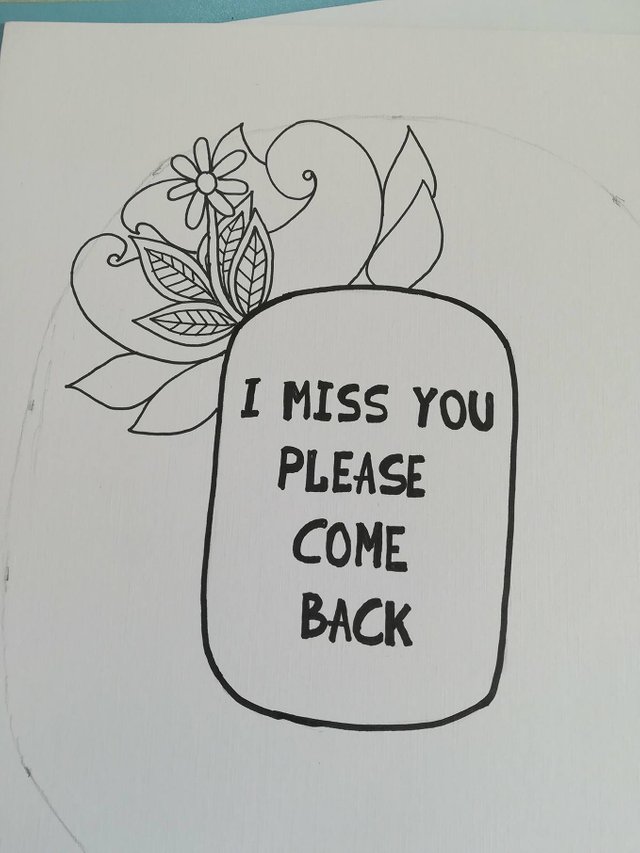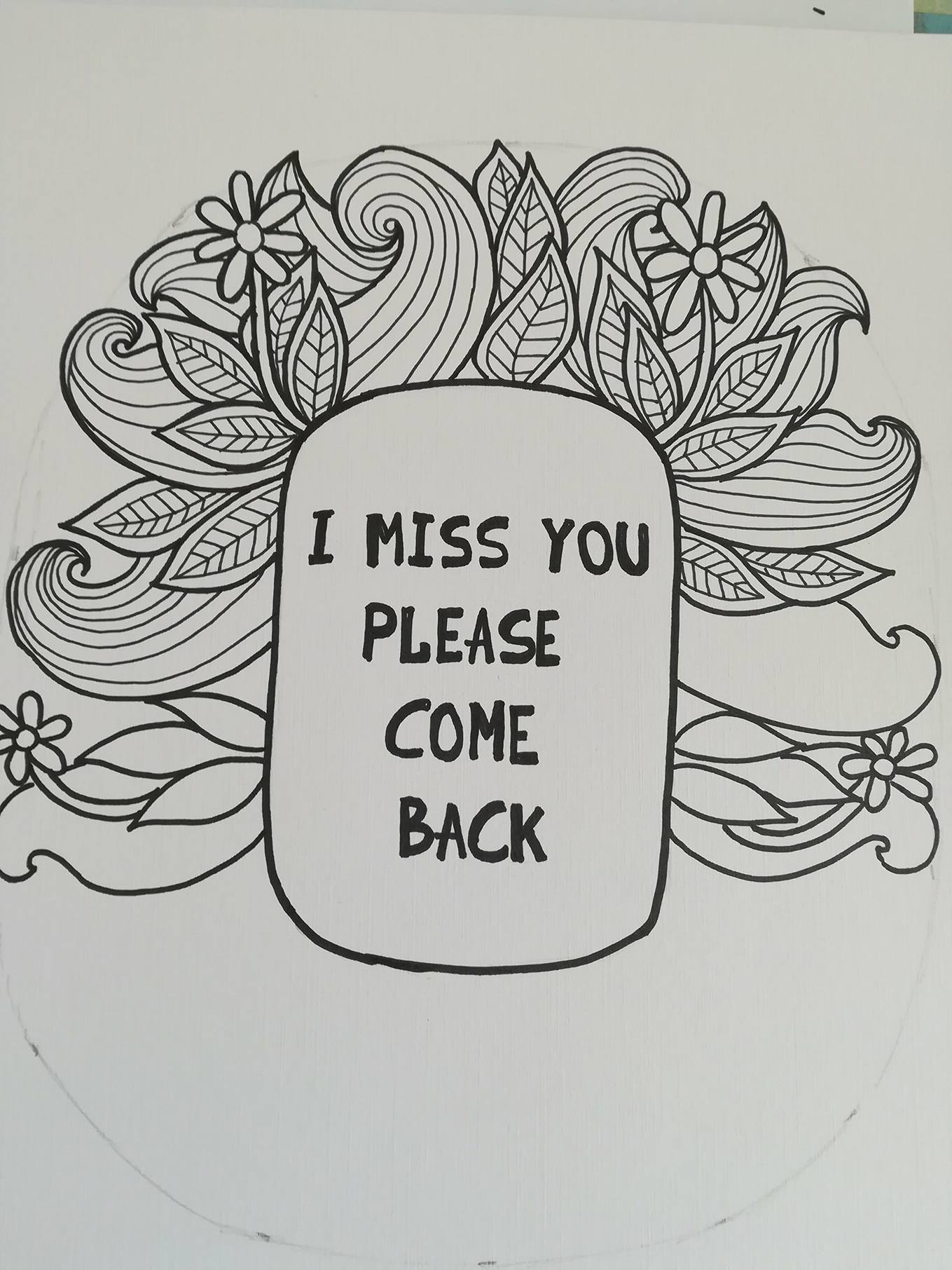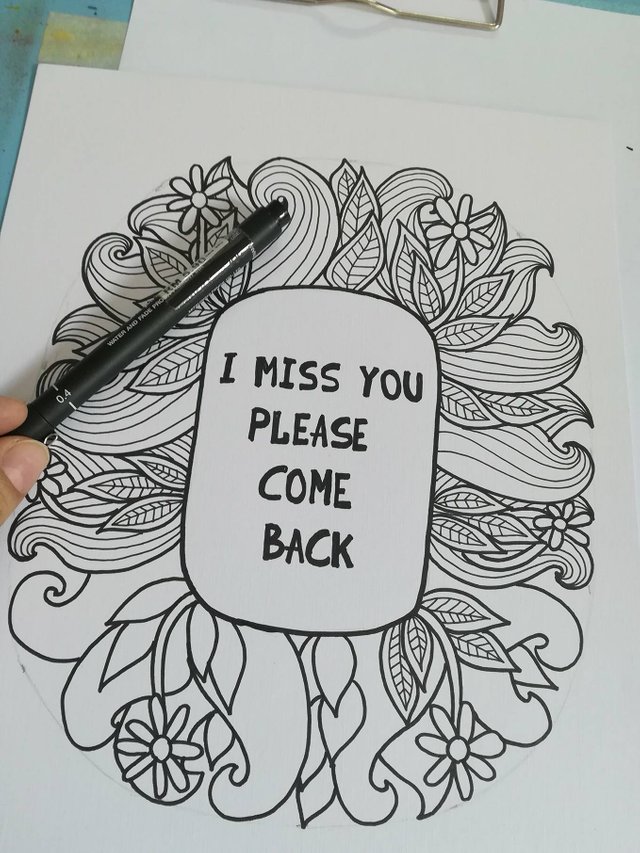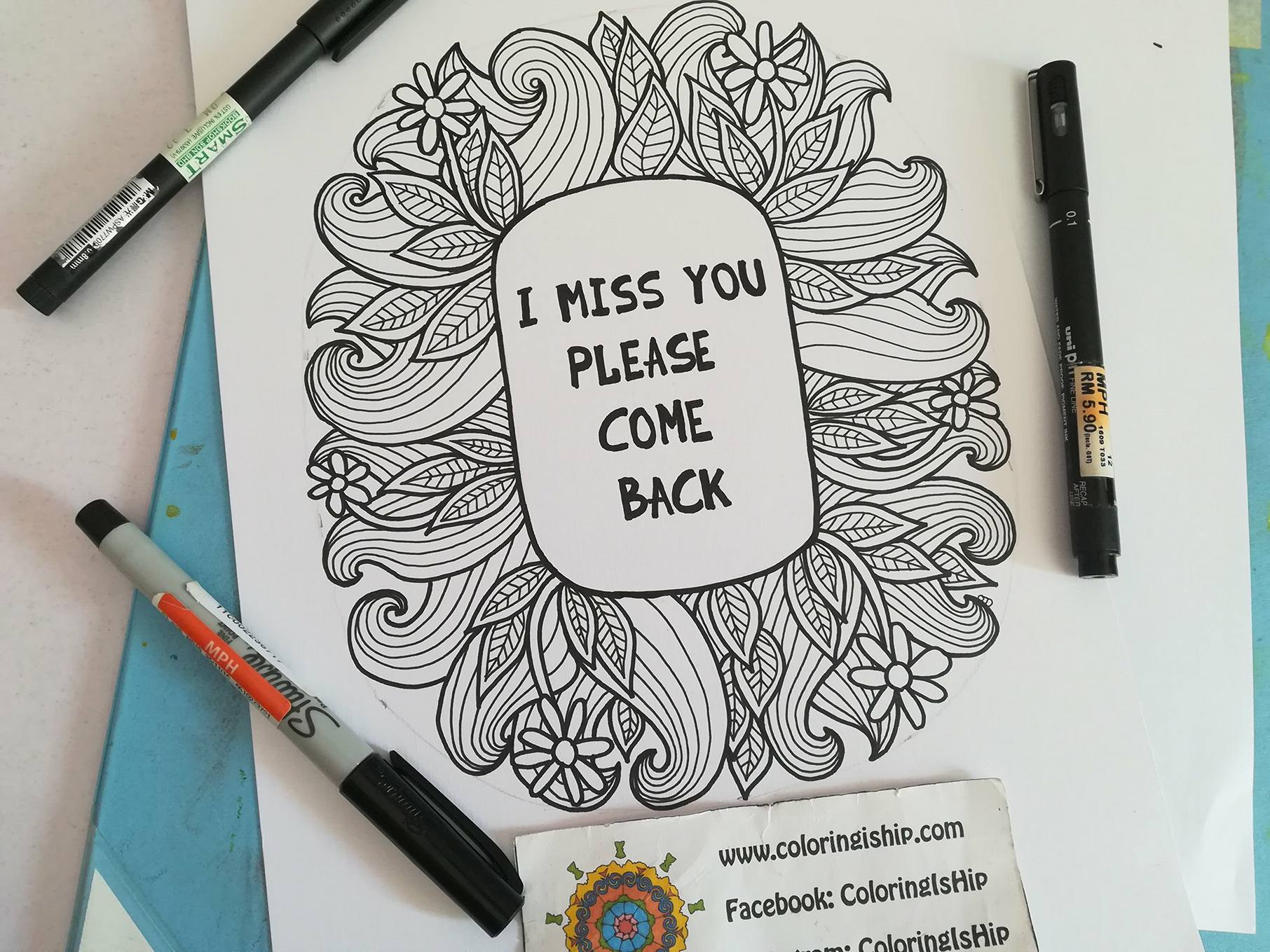 Thank you for visiting! What do you think of this doodle? Please leave your comments below.
My previous posts:
Doodle Tutorial For Complete Beginners
Two-Hour Parenting Class For Those In Klang Valley
Owl Doodle Art | From Doodle To Various Products
Art Explosion Week 30 | A "Deviant" Cow
Daily Devotional | Money And False Sense of Security
My Sketchbook | Funny Moments In Our Day to Day Lives
Team Malaysia Babes | The Community
My Sketchbook | Sketches Of A Dancer
Steemit Milestone | 1000 Followers And Being A Force Of Good
---
I am selling some of my paintings over on Artfinder. Shipping is FREE worldwide. You can check them out here: ARTFINDER.
My gifts & merchandise available at REDBUBBLE (international), Printcious & CreativeUnited (Malaysia).
Thank you!
---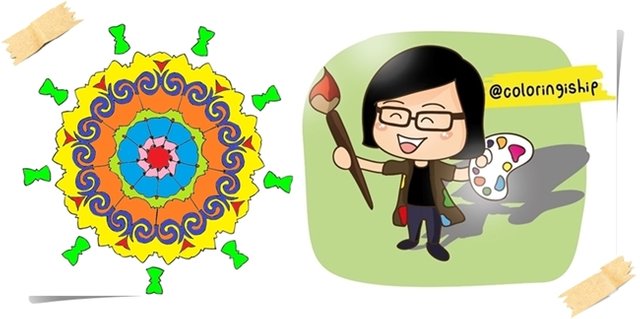 My avatar was illustrated by @pinstory