I've been on Steemit a full month now and let me share my experience and milestones so far.  It's been an exciting journey to reignite my love for blogging and to add to that, I get to blog about one of my passions -- makeup and beauty!
---
The Beginning
On 9th September 2017, I attended a talk organized by the KadazanDusun Chamber of Commerce and Industry (KCCI) introducing me to the platform.  My friend @madeve convinced me to give it a go and here I am as a fellow Steemian.
Visit @madeve to learn more about the KadazanDusun culture and my homeland of NorthBorneo.
With the introduction by @bitrocker2020 and further encouragement from @danieldaughty, I was on my way to writing my first post.  Unfortunately I forgot to register before the talk and wasn't able to get my post up during the talk itself.  Nonetheless, better late than never, a few days later I posted my #introduceyourself introductory post! Go #teammalaysia!
My aim was to contribute to the beauty community on Steemit.  As a professional make up artist, I figured that would be the are to build on for me.  So far I've shared some product comparisons, product review, fake makeup awareness and started my Tools of the Trade series.
---
Where I'm At Now
How have I progressed so far in the community?
I've reached 200+ followers!  Thank you for the Steemian support and to all the new friends I've made.
I've built my reputation to 50 from the initial 25.
I got my first big earning post -- USD$70+!
I've amassed a wallet of almost USD$100 from the initial USD$0.67.
Did my first round of the #colorchallenge with my own Beauty spin to it.
Joined my first #contest flexing my designing skills.
Updated my Profile Cover Image.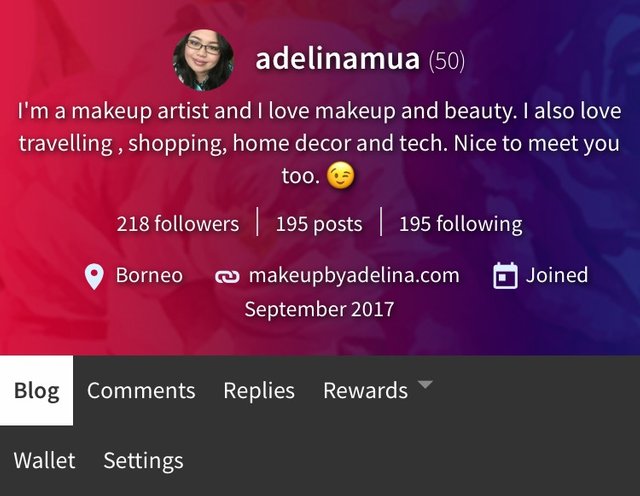 200+ Followers & Reputation 50! Yay!

Almost USD$100 average value.  Keep posting guys!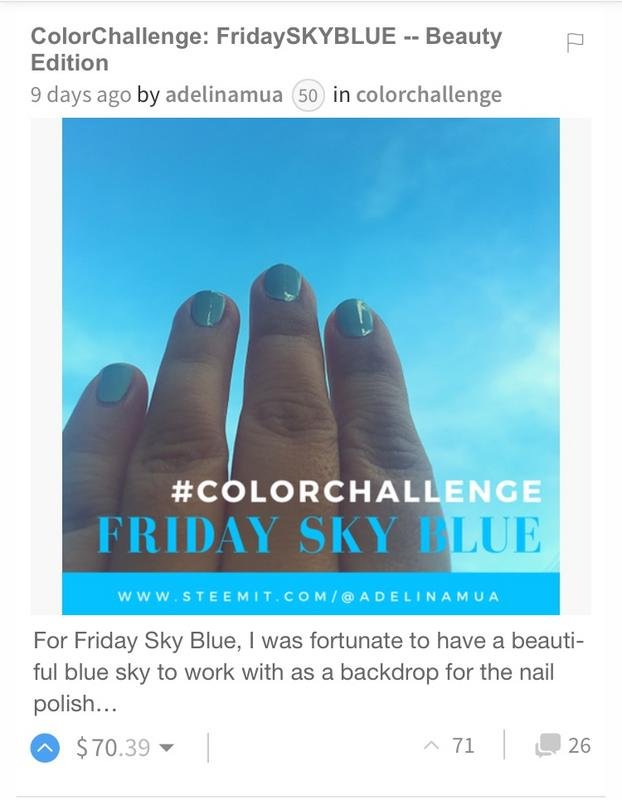 My first
big earning post
.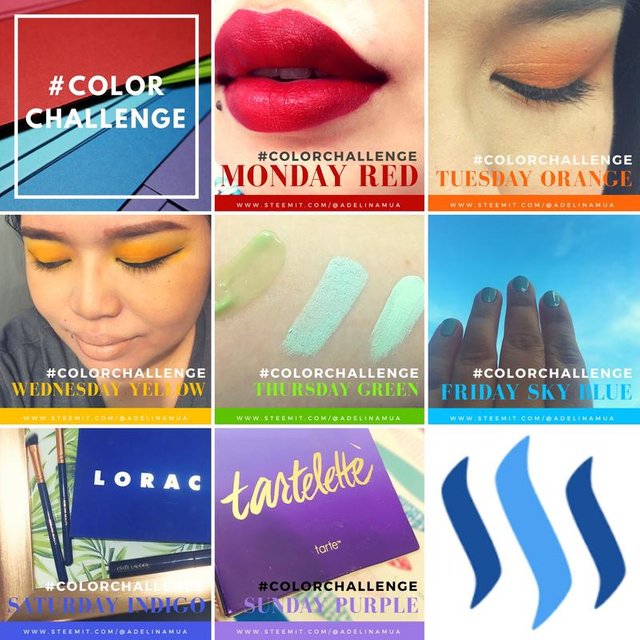 My first #colorchallenge compilation.  Challenges are a fun way to produce content and have fun with the theme.
Monday
|
Tuesday
|
Wednesday
|
Thursday
|
Friday
|
Saturday
|
Sunday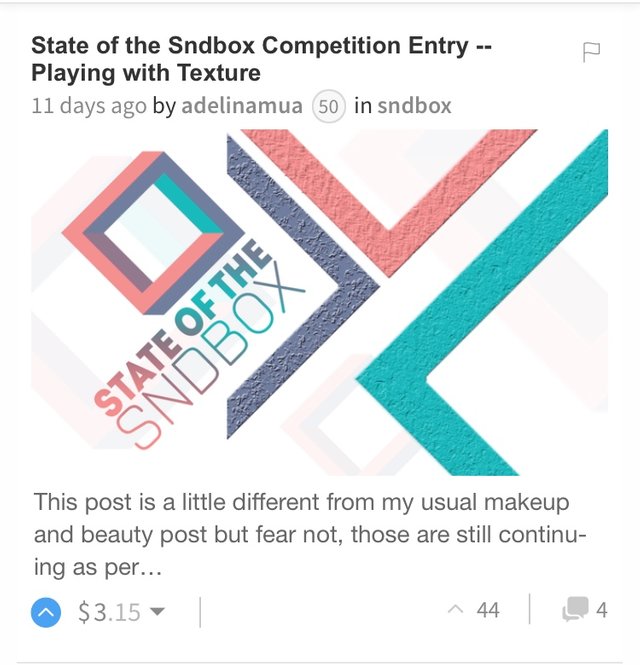 My
first contest
.  I didn't win this one but it was still fun to give it go.  Let me know what you think.

This is my current cover photo with my red lips from the #colorchallenge post and I'm pretty happy with it.
---
What's Next?
So the big question is what's next?  I'm going to continue my mission to build the beauty community on Steemit.  I've recently gone for a Mobile Apps training class and I may be sharing some of that here as well.  We'll definitely be seeing more product reviews, tips and techniques and makeup looks posts.  I'll be doing another round of the #colorchallenge in a different theme too!
See you then!
Lots of love, Adelina
Website: Make Up by Adelina
Online Store: Adelina Beauty
Facebook: @AdelinaMUA
Instagram: @adelinamua