Starting off my participation in the #colorchallenge with red lips!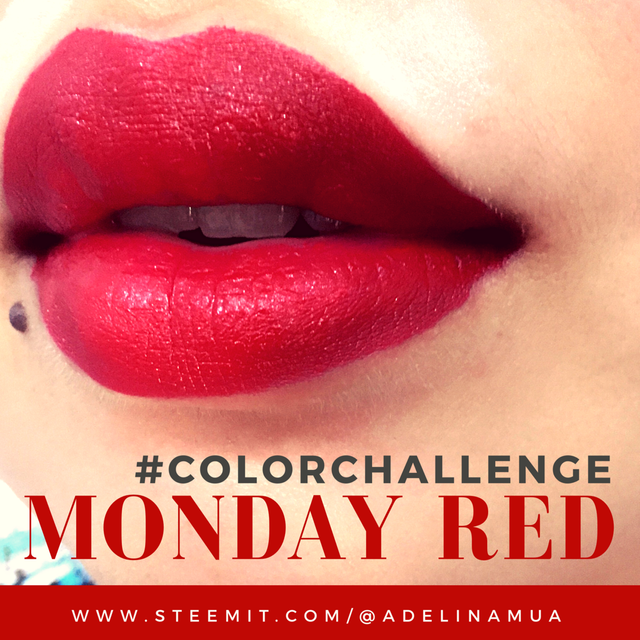 Red lips is such a classic lip colour.  I believe that a bright lip colour can instantly lift the mood and empower the person wearing it.  It may sound superficial but never underestimate the power of a good red lip.  In fact, if you click here you'll see how big an impact this shade of lip colour has.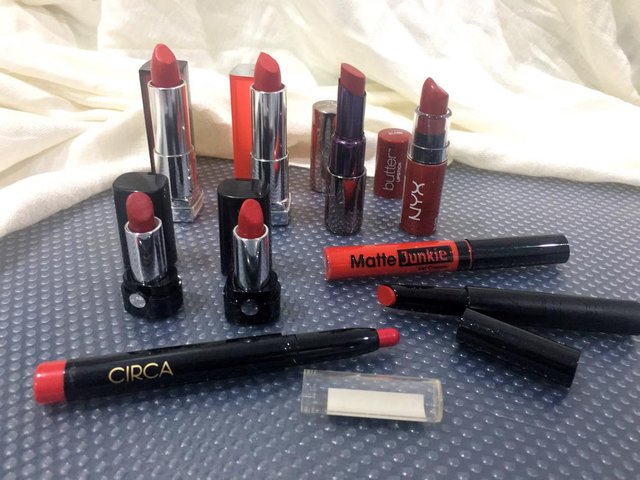 Here some of the many shades of red lipsticks in various packaging and formulations.  My favourite lipstick formula is the Marc Jacobs Le Marc Lip Creme.  It's highly pigmented, has excellent staying power on my lips and feels extremely comfortable.  It's a bit of a premium purchase but so worth it.  If I had to choose only 1 brand and formula of lipstick to wear ever, this would definitely be it.  For a more budget friendly option, Maybelline has an extensive line of lipsticks in the RM20 price point that packs a punch in terms of pigmentation as well as comfort.  They're not drying and doesn't leave you with a white ring in the inner lip.
Back Row (Left to Right):
NYX Butter Lipstick - BLS08 Mary Janes
Front Row (Left to Right):
Marc Jacobs Le Marc Lip Creme - 206 Dashing
Marc Jacobs Le Marc Lip Creme - 200 Oh Miley!
Laid Out (Clockwise from Right):
SilkyGirl Matte Junkie Lip Cream - 05 Vixen
Surratt Beauty Lip Slique - Oh L'Amour
Circa Beauty Color Saturated Lip Crayon - 06 Electric
---

To join the #colorchallenge, visit @kalemandra's post here.  Banner image from same source.
Lots of Love, Adelina
Website: Make Up by Adelina
Online Store: Adelina Beauty
Facebook: @AdelinaMUA
Instagram: @adelinamua
Note: This post contains affiliate links.