As my primary language is not English, there are probably some mistakes in my translation.
Remember that the person who speaks here is NOT me, Vincent Celier (@vcelier), but Vincent Le Roy (@vincentleroy), a French guy.
---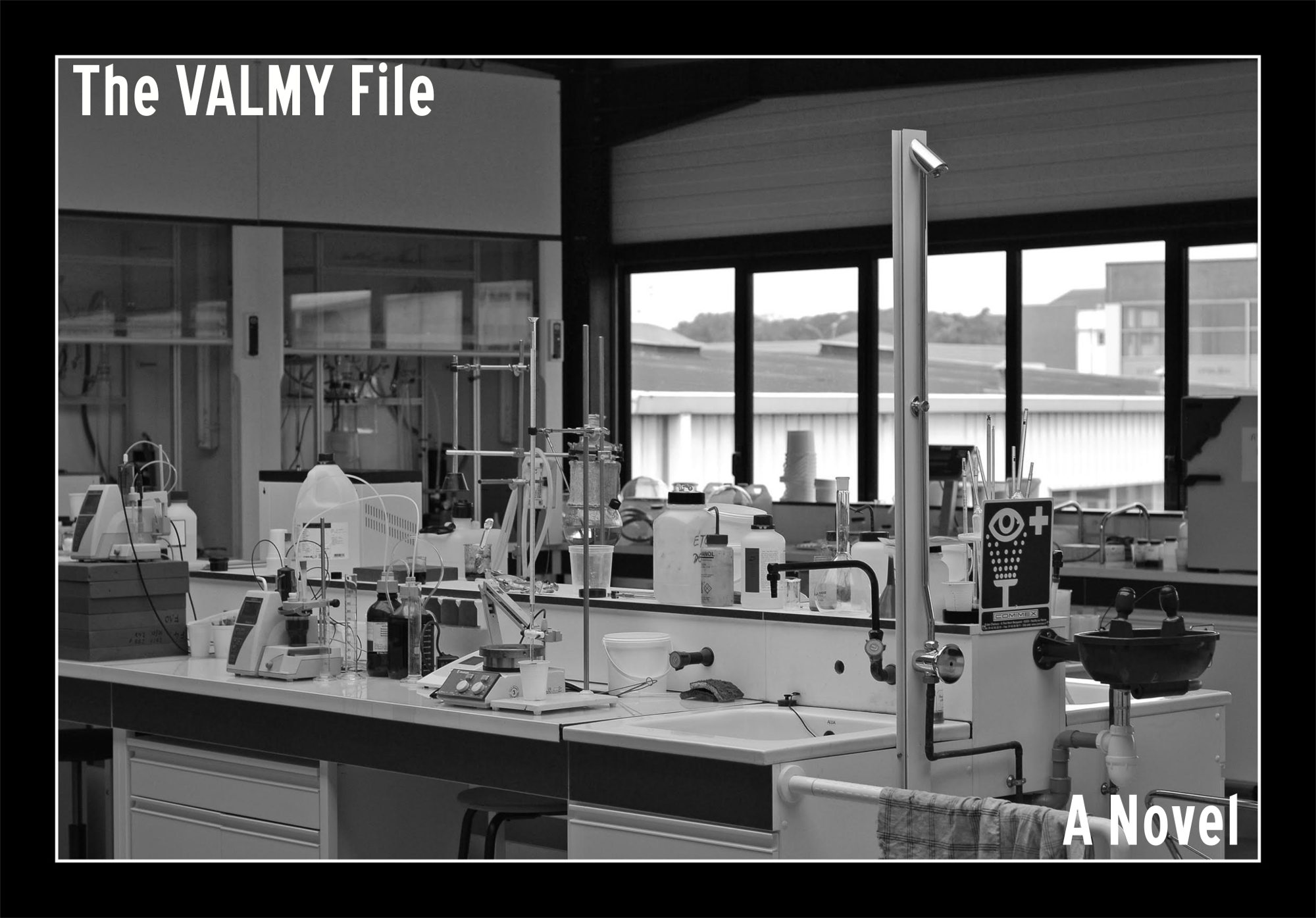 Chapter 25: The grinding machine
Around 14:00, the tall and arrogant jerk of the beginning has finished scanning my computer. Of course, he found nothing and for good reason.
The ironic thing is that I still do not know what I am criticized except a priori a VAT scam while the government owes me 110,000 Euros in tax credit. I have seen that they have an order and therefore a judgment but they categorically refuse to let me know. I make the remark to the big cunt in a violent and vulgar way:
You have the right to take my ass by court order, but I do not have the right to read it? It reminds me of my years in Africa; at least there, henchmen like you had the modesty to call this kind of method by its name: a dictatorial regime.
He will not answer. He will look down and pretend to continue his work. As for the substance, I put the question clearly to the old woman.
But all this does not make sense. You already know the company since we are licensed. There is no missing statement, we even got from your services the label: young innovative company and you owe us 110,000 Euros ... And then the only bottom-line movements come from Luxembourg to France: for scheming we could have found better, no?

Yes, yes, I understand you Monsieur Le Roy. The 110,000 Euros will be paid.
The discomfort is palpable. At 3:00 PM, they all lock themselves up in the meeting room. It will last an hour and a half. They come out with a low face. It is more than likely that they discussed an honorable exit, which is difficult, to say the least. How to justify the actions of 30 civil servants for nothing? In the end, they print the minutes that Adeline and I have to sign. They have three boxes of documents seized, all more uninteresting than each other. The tall and arrogant jerk explains to me that they will scan everything and return the documents very quickly. That he will take care personally. They are all standing, ready to leave.
The old woman holds out her hand to me and says:
I do not take her hand, I glare at her:
You should be ashamed madam.
She bows and passes the door. And they all parade under my nose, eyes down. Back in the kitchen, I hold Adeline in my arms while excusing myself for what she has just experienced. I know she does not mad at me but she's crying. She got scared. She has just seen at 20 what the state can do worse. I release her by telling her that she can take a day off and that she should not worry:
You are brilliant Adeline and you have been amazing today! Patrick and I will help you further in your studies.

Thank you Mr. Le Roy ... I do not know how you can face them as you do.

I have nothing to blame myself, Adeline ... It's my only strength.
Patrick and the Germans have also finished their program. The atmosphere is heavy. Patrick gives me the program for the next day. In principle, I had to dine with the girls. Olga tells me:
Go home Vincent. Go kiss your wife and your children. We will manage.*
Tears come to us all. I therefore take the road to Paris. Julie and the kids are at the dinner table when I arrive. They smile while I worry about them.
You were not afraid, children?
It is Tristan, eight years old at the time who answers me:
No, but in computers, they know nothing, dad: I had to show them how to print on the Wi-fi.
The anecdote is huge. Julie tells me how it went for her. They landed brutally at 7:15, without ringing and while everyone was getting up to go to school. It was Marine who saw them first on the terrace. Through the window, they will ask her to go get mom. Who was in the shower. They searched everything too and of course, they found nothing. They also found that we live sparingly, no paintings of masters on the wall but the halos of leaks from the roof that we still have not repaired. This is not misery at home, but hey, it's only IKEA furniture, and even not recent.
She too heard the internal conversations, the embarrassment of finding nothing illegal and quickly their discomfort. I know she does not mind me. In fact, she does not care, she is already elsewhere. She even expected that kind of thing with my lifestyle ... Except that today it does not make her laugh anymore, she does the housework and listens kindly to me.
I called my father to get back my two shotguns. Of course he will refuse categorically. Until then, all their procedures had never worried me because I firmly believed that Justice would save me. There, it will take me two or three days to resurface. I recovered the orders issued by the judges of Amiens and Versailles who authorized the searches and that I did not have the right to read. Everything is complete bullshit that was verifiable without deploying so many means. The file was cleverly mounted by the DNEF on the basis of an anonymous denunciation of April 26th, 2006 which suspects a VAT scam between France and Luxembourg. The judgment indicates that indeed the company VALMY does not deposit its accounts in Yugoslavia ... And that therefore indeed, the fears are legitimate. But how can one write such a request and how can a judge be so stupid? All this on the basis of a letter without proof ... Written the day of the mutiny, a year earlier.
I find Kojak's words. And, like Archibald, I say to myself that it took high up relations to trigger all this armada. Denis is on the same wavelength. It's only the Freemasons than can get such largesses ... And find a judge who agrees to sign the ordinances.
Fifteen days later, the DNEF recalls. They have finished scanning everything and I can come and search for my documents. Denis decided to accompany me and we headed to Pantin. The welcome is very cordial. One of the henchmen arises as interlocutor and makes us sign the discharge papers trying to relax the atmosphere to the maximum. The big boss of the service enters the room while we have recovered everything. He wants to accompany us personally. In the elevator, he presents us on behalf of the administration his sincerest apologies.
His excuses, he can put them where he wants. I do not want them. You cannot excuse everything. Corruption and imbecility are not forgivable. I will never forgive them.
I have not finished with the tax administration that will call me twice in 2007. The record has changed service curiously. The two officials who led the case initially are no longer our interlocutors. The first appointment takes place in the 17th arrondissement. In a jar, they are two. The discussion goes very quickly:
Monsieur Le Roy, we checked everything and everything is in order. This appointment is formal. It is part of the procedure to collect your comments. You will soon receive a "blanc" for all your companies.
A "blanc" in the jargon of the tax authorities, it is a terse paper that says "after verification, there is no need for a tax rectification."
And I will indeed receive a blanc for each of my companies, including for the one in Luxembourg. Not a word of excuse, nothing, just a laconic paper. On the operational side, the Germans will respect their contract. Until July 2007, they will pay 450,000 Euros. But for them, the story ends there. On the one hand, they already have what they were looking for so why continue. Why try to save such a rotten boat ...?
Admittedly, we have some money aside but it will soon be swallowed up by the lawyers. In July, I receive the suppletive indictment. The parquet of Amiens transfers the file to Paris on the pretext that the meeting of April 26th, 2006 took place in Paris. It's skillfully done to get rid of the file. In fact, the prosecutor's office of Amiens has never sent anything to Paris. And by consequence, the investigating judge can only work on the computer. Here too, it will be necessary one day to explain to me how a service of the State can engage in such shenanigans. All my lawyers wrote to the parquet of Amiens and Paris. 6 times. We will never have an answer.
It is at this time that Denis will make the right decision. His idea is simple: we cleanly close all the companies, one after the other and I come to work with him in Normandy as Expert of Justice. He will train me. He will go to see the magistrates so that I have missions.
Gently but surely, I prepare my conversion.
Continue to Chapter 26
Introduction
Chapter 1 - Chapter 2 - Chapter 3 - Chapter 4 - Chapter 5 - Chapter 6
Chapter 7 - Chapter 8 - Chapter 9 - Chapter 10 - Chapter 11 - Chapter 12
Chapter 13 - Chapter 14 - Chapter 15 - Chapter 16 - Chapter 17 - Chapter 18
Chapter 19 - Chapter 20 - Chapter 21 - Chapter 22 - Chapter 23 - Chapter 24