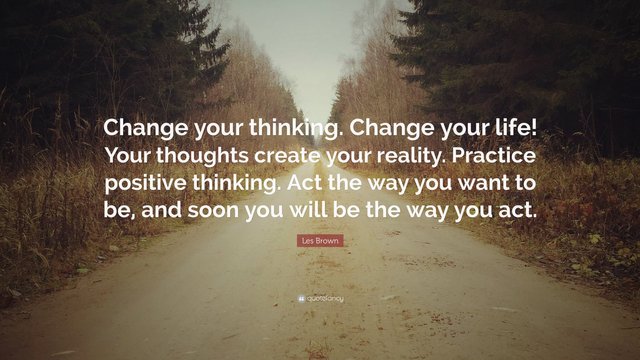 Source
When I first started steemit I was much different than I am now. I was a dreamer, I was truly happy, I was constantly motivated to make each day the best day I possibly could. I miss that me.
As many of you know to follow my dreams I sold my house and nearly all of my possessions to move to a different country. Things didn't work out the way I had anticipated and when I returned back to the states I was crushed, I lost sight of who I was and I was completely miserable.
This past 6 months has been a long road trying to piece my shattered life back together. Living in hotels for more than 3 months really took its toll on my mental health but I am finally into a new home and have started building a more positive life again.
I am sure many of you know things like depression, anxiety, stress and feeling hopeless don't just turn off one day, you have to work at it everyday. It's almost like climbing a mountain, when you look at it from the bottom it seems impossible, but the only way to change it is one step at a time.
First you have to start by changing yourself because if you don't nothing around you will ever change. How do you do that you do that? I would imagine it is different for everyone but for me it starts with a walk every morning. A walk is a simple task, but once completed I feel good about myself. Sure a 4 mile walk with the dogs is nothing to brag about, but it does give me time to think, time to enjoy nature and it kicks off my day in the right direction because I complete a goal first thing every morning.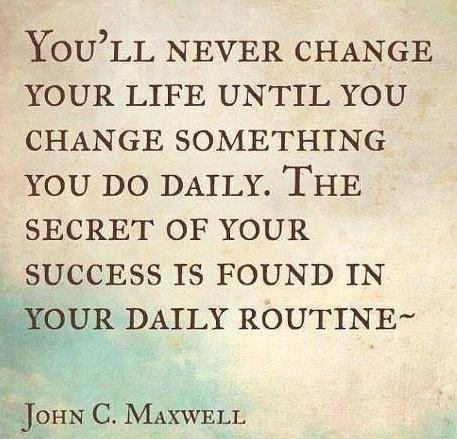 Source
I consider this campaign of self improvement like building a home. My walk is my foundation, I reinforce that foundation every day when I choose to take that walk instead of feeling sorry for myself or coming up with an excuse to not do anything positive. Next I started doing a light work out that I add a little bit to weekly and slowly that made me feel stronger, I consider that to be the walls of my home. When I feel stronger it makes me want to be healthier so I started eating organic food again. The building is slowly coming together one piece at a time.
Once you start treating your body right you will get a snowball affect. For me that meant I stopped drinking when I felt depressed and would do something more positive because lets face it, drinking only makes you feel worse regardless of what you want to tell yourself. How could I possibly continue to "treat my body like a temple" if I was poisoning it daily with alcohol?
Now I am adding to my schedule often, building the roof and working on the inside of my home. I recently started meditating again and I am also adding in a 2-3 mile run a few times a week, slowly but surely I am finally starting to feel like the old me again. Every day I am feeling less depressed and anxious about life and starting to smile and enjoy it more. Everyday I am letting go of the anger that had built up inside and remembering that I am the only one who gets to control how I feel not anyone else. I am slowly starting to remember that I have to change myself if I want my situation to change, not the other way around.
Self building is hard, but no one can do it for you but you. Change is hard, but living a stressful, depressed, unhappy life is so much harder than just changing yourself for the better. Things don't turn around fast, but they will never turn around if you don't take the initiative to change yourself.
So this is me promising myself that I will continue to work hard everyday on changing my attitude and how I see things so I can be the happy go lucky hippie that everyone loved, myself included.
"Peace, Love and all that hippie shit"