How is it that the leadership here thought it was okay to start powering down without making any kind of official statement? Even during an exit scam, shouldn't the leadership be trying to maintain appearances so they can sell out for the most fiat possible?

Seriously, that's all the explanation we get? "Stickiness"? This is beyond laughable. I almost feel like we should be organizing to crash the value of Steem on purpose to punish anymore whales from dumping coins on the market. What's a good target? 1 cent Steem? I'd buy at that level.
Something else must be going on in the shadows, but what is it? Then this little gem was brought to my attention:
https://github.com/steemdev/steem/pull/1
A hardfork implementation by the one and only @jnordberg aka @almost-digital. I've been working on tutorials in an attempt to learn and explain the Steem API he created, dsteem:
---
Lesson 0: Steem Tutorials Are Severely Lacking
Lesson 1: Filtering Tabs
Lesson 2: Hello World
Lesson 3: Dissecting Discussions
Lesson 4: Steem Stake Sterilizer
Lesson 5: Inspecting Block Operations
---
This proposed hardfork is a blatant attack on our leadership, and if implemented by the witnesses, would freeze STINC's accounts permanently.
This hardfork if adopted by witnesses will set all Steemit Inc. controlled accounts authorities to the null key.
So now it makes a little bit more sense why Steemit Inc. says nothing. They aren't scrambling to exit (yet), they are scrambling to hide their stake across thousands of anonymous accounts. Funny how they can trust Bittrex with this function. Centralization is alive and well.
---
When it really comes down to it Steemit Inc. is a bloated blight infecting this platform with the twisted disease of centralization. I hope they exit. GTFO. There are so many talented developers here that are willing to work for peanuts while we pick up the pieces of all this incompetence and corruption..
How many projects has Steemit started? How many have they finished? How much inflation are they continually leeching from the platform? What is Ned's yearly salary? It should seriously be zero right now in the wake of his failed attempts at gambling with our future.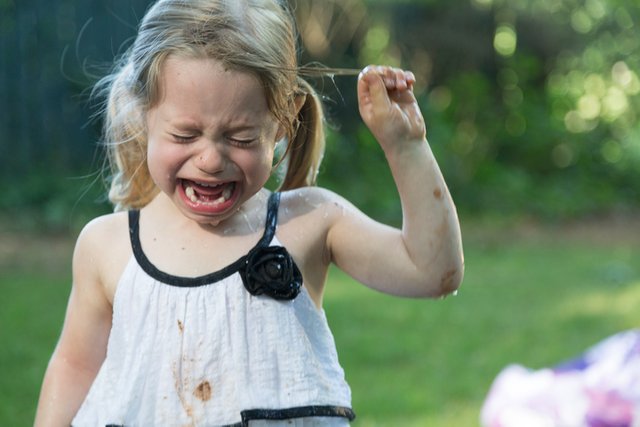 What is Steemit Inc. really saying?
I thought this was a clear exit signal, but now I'm not so sure.
I think what this really means is this:
Even if you come to consensus to take away our ninja-mine we won't let you.
Think about that for a moment, because it is a lot more fucked up than it seems. The "leadership" of our platform doesn't respect the consensus of their own community.
They don't respect consensus.
They don't respect transparency.
They don't respect community.
They don't respect decentralization.
They don't respect the basic tenants of cryptocurrency/DLT.
Seriously though, what do they respect?
Every day that goes by I feel like I am more and more being lorded over by a toddler having a temper tantrum. The hypocrisy continues.
They continue to leech off the platform while providing zero proof-of-brain solutions in return. @dan has still given this community more than an entire corporation has that we are fronting the bill for. Now they are saying they need to power-down to maintain wallet security?
THAT ISN'T HOW CRYPTO WORKS. Either your account is secure, or it isn't. There is no way to secure a wallet three months in advance unless you are literally worried that the community might come together and smite you like Ethereum did to the DAO hacker.
Steem is the only crypto I own where I actually control my own keys. Why? Because it's super secure and I can't mess it up. I have a little bit in a MetaMask wallet. Sometimes I feel like that could be stolen at any time. The rest is on exchanges.
My point here is that Stinc claiming their wallet isn't secure is ridiculous. It's an insult. Why transfer it to exchanges?Why is changing the master key not good enough? Why not just transfer the money directly to other accounts from our own platform? The answer is obvious: the leadershit of this platform is tumbling and mixing their stake right in front of us so we won't be able to track it. This action has no justification. We deserve to know where this stake is at all times.
Conclusion
You'll notice I'm not powering down. This post isn't FUD bait or meant to cause a panic. It's meant to be transparent about the events I am experiencing and the conclusions that come from those experiences. The fact that ned thinks he's allowed to run around behind closed doors doing whatever he wants sickens me. Why are you here in the cryptosphere if you don't believe in transparency? Get out, you aren't good at this.
Steemit Inc doesn't deserve privacy. The point of crypto is to give privacy to the little guy and to make the big fish accountable for their actions. Are we really just going to sit around and tolerate this unacceptable behavior? Probably.