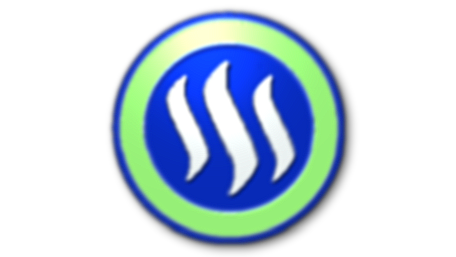 [EN]
---
This post is intended to cover the server costs for SteemWorld.org and to enable me to continue my development in the future.
In case you missed the first part:
SteemWorld ~ Weekly Support ~ #1
[DE]
---
Dieser Post ist dafür gedacht die Serverkosten für SteemWorld.org zu decken und mir in Zukunft weitere Entwicklungen zu ermöglichen.
Falls du den ersten Teil verpasst haben solltest:
SteemWorld ~ Weekly Support ~ #1

Updates
---
Coming Curation Rewards
---
I'm glad to announce that the calculation of the Coming Curation Rewards is now way more accurate than it ever has been before. The biggest deviation I observed so far with the new logic was 0.001 SP.
As the reward pool is constantly changing (also with each payout itself) and I'm partially working with cached data that are being refreshed in a minute's interval, I'm fully happy with that result.
Link IDs
---
As we now have link IDs like psfmf4 for comments and we can no longer see what's inside without opening the link, I added a shortened summary text for incoming votes in the Account Operations section:

The label of incoming votes for comments is now Vote Comment and for root posts it is Vote Post, so we can separate them better.
As it goes for incoming comments, we can now also hover over an incoming vote to see the comment's summary without opening/expanding the operation's row:

In case of a root post it will show the title of the post in there.
No more mentions from 'Ignored Accounts'
---
As I wrote in one of my last posts, there is an option in Settings to define accounts, which we don't want to see in the Account Operations. In case of someone massively spamming your posts with bot-comments (as FTG's @animalcontrol does with thousands of comments per post) you will need this, because otherwise SteemWorld will get extremely slow to work with.
---
@fulltimegeek: Please let's find a solution for the mess and stop spamming the blockchain! You are harming Steem and, since you are an important part of it, your are harming yourself. If you believe that some players are destroying Steem from inside, why are you taking part in it instead of supporting the good things, which we still have here?
Remember the words:
What we focus on is what becomes powerful...
The good ones are missing you, the real geek.
Please think about it ;)
Thanks!
---
Steemit Inc. released a public abuse list for filtering abusive accounts a few months ago. If your account is being targeted too, you can just copy the content of that file into here: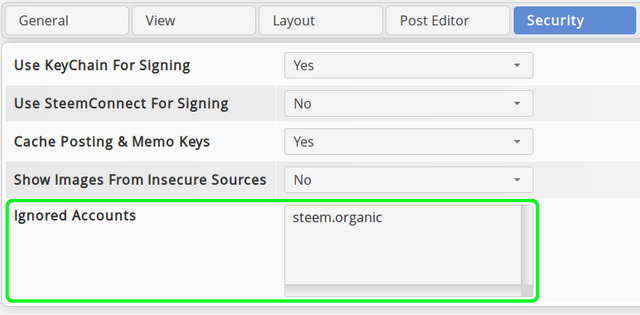 I recently added the required filtering functionality also for incoming Mentions and for the Replies tab in the Post Details. Since my account is being mentioned every 15 minutes by @steem.organic whenever I have an active post, I needed to do something about it.
More details in System Info
---
I added a few missing fields in the System Info tab: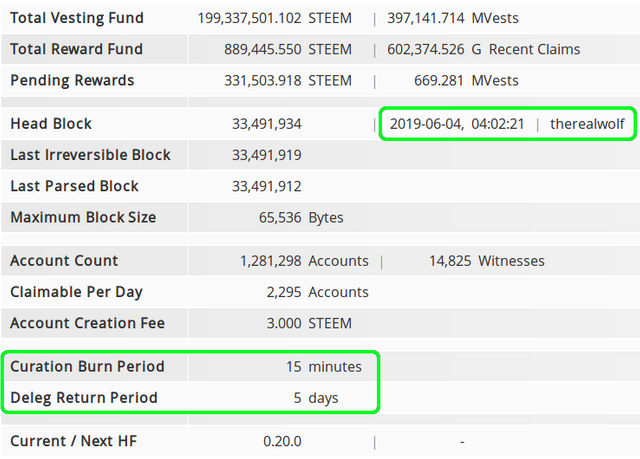 The reason I called it Curation Burn Period is, that many Steemians still don't know how much of a post's payout goes to the author. In the current version of Steem it's always 75%. Of course, if there are any beneficiaries set, they will receive a part of that.
25% of the payout is being distributed among the curators (voters) and the burned/lost part (when voting before the 15th minute) will just stay in the reward pool. So, when voting at 7 minutes and 30 seconds after the post has been created, only 50% of the voter's voted rshares are being considered for calculating his curation reward.
Have a green week (still possible)!

In the making
   ( A )
---
Responsive Design for mobile devices
Post Viewer and Editor
Steem Data Service (SDS)
Theme Builder
Starting a witness node
   ( B )
---
Different views, no limit in the Posts Overview (requires SDS)
Account Operations without limits, custom date ranges and filters, jump to day x (requires SDS)
Exact (separated SP, STEEM and SBD) All Time Rewards in the Stats Section (requires SDS)
Rewards Overview Tool with searching capabilites (requires SDS)
   ( C )
---
RC costs calculation
Downloadable SteemWorld that can be run locally
More details in Coming Rewards (number of posts/comments, pie charts?, filters?)
Links
---
EN  |  What is SteemWorld?
-> Welcome to SteemWorld.org!
DE  |  Was ist SteemWorld?
-> Willkommen auf SteemWorld.org!
Thank you for supporting my work!
---
Positive thoughts create a positive world. It all begins with connecting our thoughts with emotions. What we focus on is what becomes powerful. We are the creators of our world.
Much love,