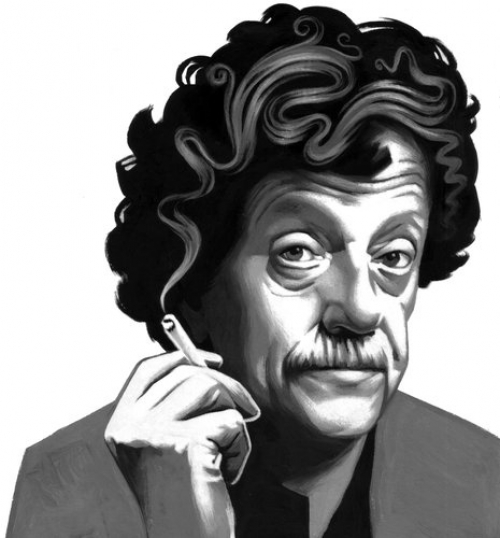 American novelist Kurt Vonnegut Jr. (1922-2007) is well known for his satirical style and the sci-fi twists he dripped into his work.
He published 14 novels, five plays, five non-fiction books, and three short story series during his 50 year career.


"If a sentence, no matter how excellent, does not illuminate your subject in some new and useful way, scratch it out."
Every sentence is important. It must speak to your readers and cause them to crave the next. Your goal as a writer is to move the audience fluidly down the page and entice them to keep turning pages. Cut out the fluff, no matter how beautifully you word it! If a sentence does not carry the reader through to the next, then it's best to delete it, or at least try to reword or rephrase.

"I want to stay as close to the edge as I can without going over. Out on the edge you see all kinds of things you can't see from the center."
Get out of your box! I know it's comfy in there, but you are not a cat. Save the box for naptime :)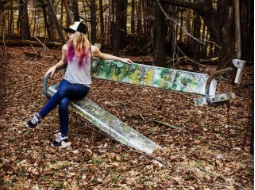 You must branch out and grow as a writer every day. Learn something new each day. Read each day. Work at improving your craft each and every day. If you don't, you risk sounding repetitive and you will grow bored of yourself. If you're bored, what do you think your audience feels?

"That is how you get to be a writer, incidentally: you feel somehow marginal, somehow slightly off-balance all the time."
If you aren't a little uncomfortable, you aren't doing it right. Growing pains are uncomfortable. So is growing as a writer. You will have unusual ideas and think thoughts that you never imagined yourself with. This is good!

Today's Challenge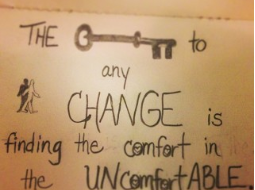 Get a little uncomfortable. Read an author you've been avoiding. Write that thing you are squeamish about. If you are a story writer, learn a little about writing a memoir, and vice versa.
Do something new, challenge yourself, and never be afraid to get a little uncomfortable.
Write on my friends!



Images via Twenty20 and Creative Commons

Be a Better Writer in Just One Month! Join the 31 Day Writing Challenge to transform your writing and your life!
Day 1 The Truth About Making Time For Writing
Day 2 How to Incorporate Ideas From Life in Your Writing
Day 3 Master the Art of Captivating Your Readers
Day 4 Banishing Distractions
Day 5 Get Your Writing Noticed!
Day 6 The Importance of Morning Pages
Day 7 Why You Should Write Even if You're Not a Writer
Day 8 How to Personify an Object
Day 9 How to Use Writing Prompts to Improve Your Skills
Day 10 Why You Need an Email List
Day 11 There is a Best Time to Write!
Day 12 Your Future Path
Day 13 Do You Know How to Eat an Elephant?
Day 14 Soliloquy Speaking: Bring Depth to Your Characters
Day 15 The Red String- You and Your Readers are Connected
Day 16 Pardon Me, What Did You Say?
Day 17 Make Dialogue Work For You
Day 18 Actions Speak
Day 19 Connect the Dots
Day 20 Begin with the End
Day 21 You Don't Need the Money!


---
---

I appreciate your support :)



❤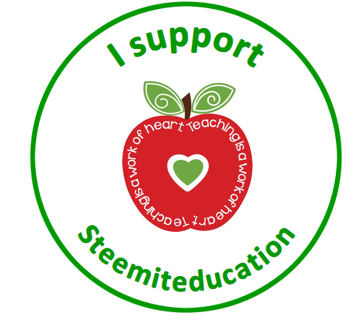 If you find this article after day 7, please consider upvoting a recent article.