There IS a Best Time to Write! Day 11 of the Total Writer Transformation
Did you know that under certain conditions you're less ethical? How about losing your problem solving skills or appearing stale and unimaginative?
We are well aware that there are preferred times of day to write. For many of us creative types this happens to be at night because our circadian rhythms are "off." It's often mis or undiagnosed and can be frustrating: we can be super tired in the morning, lag all afternoon, have to force ourselves like a zombie through dinnertime but when bedtime finally rolls around we are wide eyed and bursting at the seams with energy!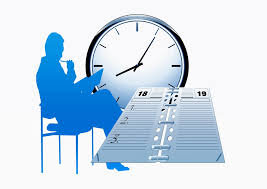 Everyone has an internal clock known as the circadian rhythm which regulates when we are awake and when we feel tired. People with Delayed Sleep Phase Syndrome (DSPS) have a shifted or longer circadian rhythm. Having a longer than normal circadian rhythm is particularly exasperating time because the body is operating on a 25 hour- or more- day. Each morning you fancy sleeping in a bit later and want to stay up longer at night. Life is moving too fast for your internal clock (and perceived reality) to catch up so you're always running behind.
There is a way to reset your circadian rhythms. I'll touch on that in a moment...
Red eye flights are popular options for business travelers. But research shows red-eyes disrupt your sleep cycle and make you less creative, less attractive, and even less ethical.
If you need to be present and in top form for that business trip consider opting out of red eye flights.
Sleep deprivation has a negative effect on alertness, awareness, problem solving skills, and innovative thinking to name a few. A recent study showed that sleep deprived individuals displayed more rude, unethical and inappropriate responses and even lost their moral compass making them more likely to cheat and steal. The sleep needy are also less likely to recognize these things in others. Basically, the drowsy public allows and indulges in immoral acts because they are not conscious of them. And interesting to note- the more morally conscientious you are, the more you are affected by lack of sleep.
It's not me. It's my circadian rhythm.
This translates into your writing, too. If you write while sleep deprived you run the risk of publishing unethical material you would otherwise never write. The scary part is you do not even realize this!
The best time of day to write is in the morning, after you have had a restful sleep. I admit this seems bizarre to those of us "night owls" who seem to gain energy from the moonrise rather than the sun. But studies prove time and again that the am hours are the writers' creative "sweet spot."


You have a limited reserve of willpower each day. Once it's gone it's gone.
Willpower is a necessary component of writing, primarily during those times when we just don't feel like writing. Since it's depleted with each task we do, it makes perfect sense that the best time to write is first thing in the morning- when we have the most willpower.
Science confirms that creative activity is highest during and immediately after sleep when the prefrontal cortex is most active. Studies comparing morning and night MRI scans note that mornings show more connections in the brain, which is a primary element in the creative process.


So what can we do about this?
Light therapy is the answer.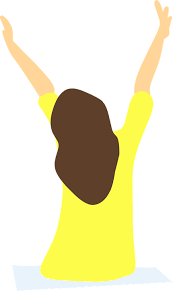 Getting a decent dose of sunlight in the mornings after waking up is the best way to reset your circadian rhythms. But if this is impossible due to weather or working in an office, then full spectrum lightbulbs are going to be your wake up writing buddy!
But most importantly- get enough sleep!
Todays Challenge
Are you sleep deprived? If so, is it due to late night screenwatching or a tweaked circadian rhythm? Determine the factors then ask yourself what you can do to remedy this so you can be your most outstanding and alert creative self.
Getting to bed earlier, light therapy, and setting a habit of writing each morning to get yourself in the rhythm are all ideas you can implement.
Make a plan.
You want to put your best words forward as a writer. Prime yourself, and your brain, and you will reap the creative rewards!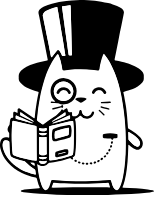 Images via Pixabay

Be a Better Writer in Just One Month! Join the 31 Day Writing Challenge to transform your writing and your life!
Day 1 The Truth About Making Time For Writing
Day 2 How to Incorporate Ideas From Life in Your Writing
Day 3 Master the Art of Captivating Your Readers
Day 4 Banishing Distractions
Day 5 Get Your Writing Noticed!
Day 6 The Importance of Morning Pages
Day 7 Why You Should Write Even if You're Not a Writer
Day 8 How to Personify an Object
Day 9 How to Use Writing Prompts to Improve Your Skills
Day 10 Why You Need an Email List
---
---

❤
I appreciate your support :)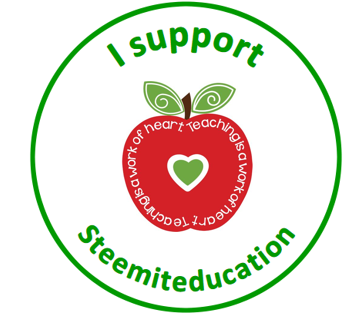 If you find this article after day 7, please consider upvoting a recent article.