Support The Community - #1 Top 5 severely underrated Authors with consistent, quality and unique content!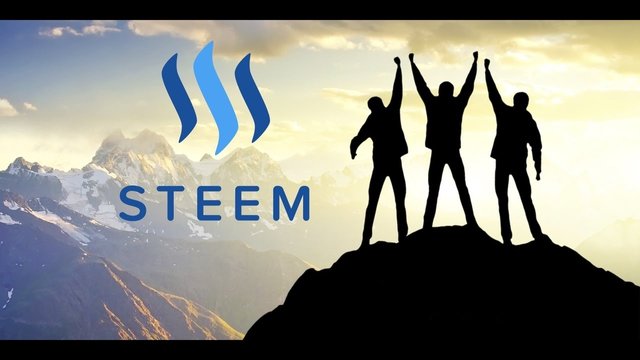 I myself am still very new to Steemit, and like the majority of other new users I am finding that getting recognised for hard, consistent, and quality work appears to be increasingly difficult. This appears to be due to the vast quantity of poorly written and low quality posts continuously overcrowding the topic pages.
I'm sure you will agree, there is nothing more frustrating than clicking on a post with an interesting title to only find that the entire post contains a poorly taken photo of a flower or pet with a simple two line description!
So, to try and overcome this problem and help my fellow hard working Steemians get recognised within the community, I have decided to once a week present to you 5 authors who I think deserve some time in the spotlight!
What made me choose to include the following people on this list?
When choosing people for this list I was looking for those who appeared to spend time carefully curating their posts, choosing useful and interesting topics, consistently producing only high quality content, and untimely having a sense of unique appeal to their work.
Some of the authors on this list have had one or two 'viral' Steemit posts, but I believe their work is not consistently getting the attention it deserves.
The list is in no particular order and in my opinion they are all equally deserving of a place on this list.
So, without further ado, lets get us begin.
1 - @king-crypto
https://steemit.com/@king-crypto
First on this list we have the user king-crypto. He writes and blogs about a range of interesting topics ranging from theories on reality to game reviews. My personal favourite of his content series is his 'on this day in history' where he describes famous historical events that took place on that particular day.
In my opinion, all his posts are carefully and well thought out. If you are looking for a good interesting read with your morning coffee or ant to lean something while you are on a break from work I highlight recommend checking out his posts.
I personally recommend checking out his following 2 posts.
https://steemit.com/life/@king-crypto/theories-about-reality-and-the-universe-that-will-blow-your-mind-steemit-edition
https://steemit.com/onthisday/@king-crypto/on-this-day-in-history-life-and-sports-birth-and-death-steemit-edition
2 - @arielpr
Second on this list we have a user called arielpr. When finding their blog I was immediately excited about the length and quality of all the posted blog content. Ariel writes about a range of interesting and thought provoking topics ranging from the subject of space and science, to interesting information about animals.
I promise that Ariel's blog will not disappoint you. The amount of work and research that must go into some of the posts is a truly astonishing and they are very well written.
I would recommend checking out the following 2 posts.
https://steemit.com/science/@arielpr/the-true-story-of-newton-the-apple-and-gravity
https://steemit.com/history/@arielpr/the-origin-of-the-gypsies
3 - @docdelux
When I first read a post written by Doc de lux it immediately sparked my interest, he has a very unique and engaging way of writing that I personally very much enjoy. He has had varied success with his posts and his most recent one achieving a very good payout, but I still believe he deserves far more recognition for his work.
His posts consist of compelling articles discussing a variety of topics which are all a great read. I also feel they are the perfect type of post to spark a great discussion in the comments helping the community to interact with each other and share opinions with one another.
I would recommend checking out the following 2 posts.
https://steemit.com/story/@docdelux/18-of-your-favorite-fairy-tales-and-their-dark-origins-were-these-ever-truly-meant-for-kids
https://steemit.com/spirituality/@docdelux/who-or-what-is-lucifer-you-think-you-know-but-you-have-no-idea
4 - @stillgideon
https://steemit.com/@stillgideon
Stillgideon has possibly one of the most unique blogs that I have come across on Steemit. His writing is perhaps one the best I have seen on the platform and he takes a completely brilliant concept and brings it to life through his words.
He has written a series of posts where he tells a story about his adventures in time travel and I must say it is quite brilliant.
I would really would highly recommend checking out the following posts of his story.
https://steemit.com/travel/@stillgideon/my-adventures-in-time-travel
https://steemit.com/writing/@stillgideon/my-adventures-in-time-travel-2
https://steemit.com/@realpositivegirl
Last on this list but by no means least, we have the realpostivegirl. She described herself in her profile as a writer, baker and mother. Her posts are mostly focused around topics which affect us in the modern day such as listening and fake smiling. Although she isn't posting as consistently as some of the others on this list, I'm sure its because she is a very busy person. But, her posts are very much worth a read.
Her writing style is really quite different and engaging, it feels like she is talking directly to the audience as she writes which I personally find a really nice informative style that works well.
I would recommend checking out the following 2 posts.
https://steemit.com/blog/@realpositivegirl/fake-smiling
https://steemit.com/blog/@realpositivegirl/complaining
So... thats it!
I really hope reading this has not only helped the authors get some more attention and loyal followers, but it has also helped to connect people with some quality content which they will find useful and engaging!
Finding all of these people took a lot more hours than I was expecting, but I think they really all do deserve a place on this list and this type of content is important to help develop the community here.
I hope you enjoyed.
Back Soon
Will
Image Source: Block Chain News