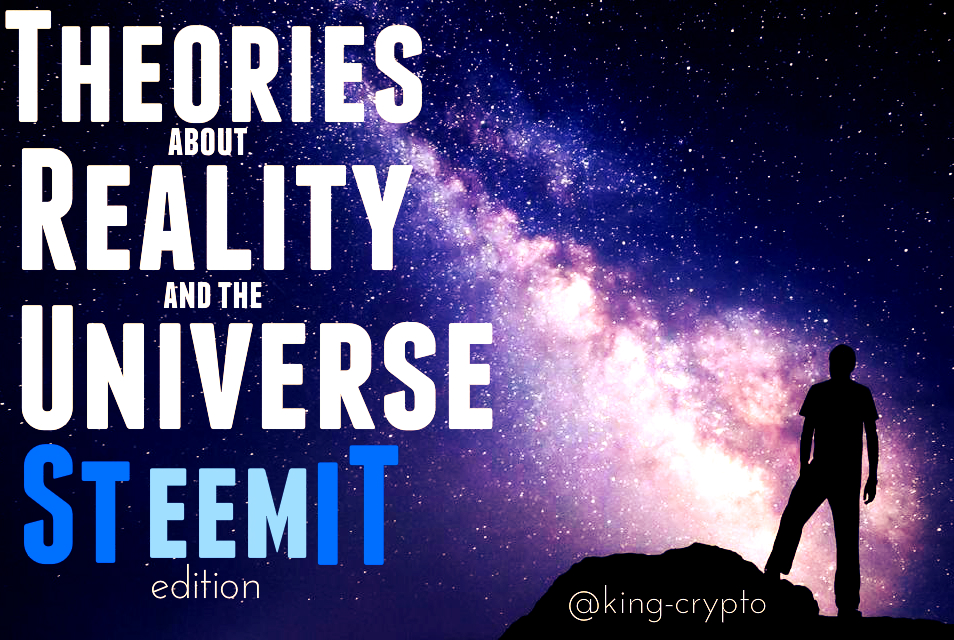 Reality & The Universe...
Two things that are not nearly as simple as some might think. Many things that the human race take for granted as true are or may be in actuality, false. I've always loved dabbling in different ideas and theories when it comes to reality and the universe and if you have ever tried psychedelics or even just tried a weed before, you might have pondered on our existence and reality as well. Although as it turns out Scientists and Philosophers have always thought outside the box and brought ideas to mind that most would perhaps, never pondered before. These examples below are a fantastic example of just that. I hope you enjoy this blog steemit! Here they are;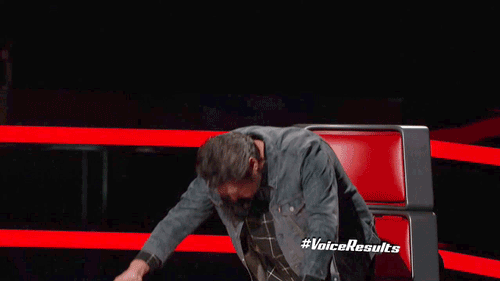 The Multiverse Theory
The structure of the multiverse, the nature of each universe within it, and the relationships among these universes differ from one multiverse hypothesis to another. So I'll describe in layman's terms what the general idea is!
In brief, one aspect of quantum mechanics is that certain observations cannot be predicted absolutely. Instead, there is a range of possible observations, each with a different probability. According to the MWI, each of these possible observations corresponds to a different universe. Suppose a six-sided die is thrown and that the result of the throw corresponds to a quantum mechanics observable. All six possible ways the die can fall correspond to six different universes.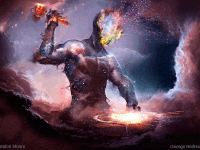 Tegmark argues that a Level III multiverse does not contain more possibilities in the Hubble volume than a Level I or Level II multiverse. In effect, all the different "worlds" created by "splits" in a Level III multiverse with the same physical constants can be found in some Hubble volume in a Level I multiverse. Tegmark writes that, "The only difference between Level I and Level III is where your doppelgängers reside. In Level I they live elsewhere in good old three-dimensional space. In Level III they live on another quantum branch in infinite-dimensional Hilbert space."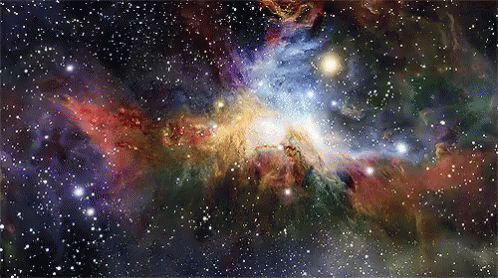 Similarly, all Level II bubble universes with different physical constants can, in effect, be found as "worlds" created by "splits" at the moment of spontaneous symmetry breaking in a Level III multiverse. According to Yasunori Nomura, Raphael Bousso, and Leonard Susskind, this is because global spacetime appearing in the (eternally) inflating multiverse is a redundant concept. This implies that the multiverses of Levels I, II, and III are, in fact, the same thing. This hypothesis is referred to as "Multiverse = Quantum Many Worlds".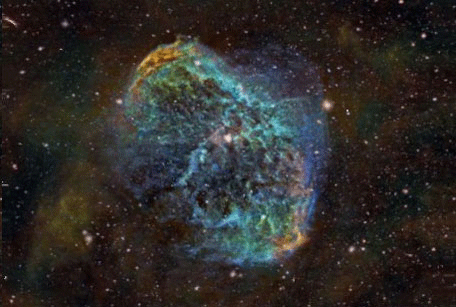 Phenomenalism
Ever wondered what happens behind your back Steemians? Philosophers have pondered this thought endlessly and they've come to a simple conclusion; They Vanish. Well not exactly, but here is a description in easy terms to give you an idea.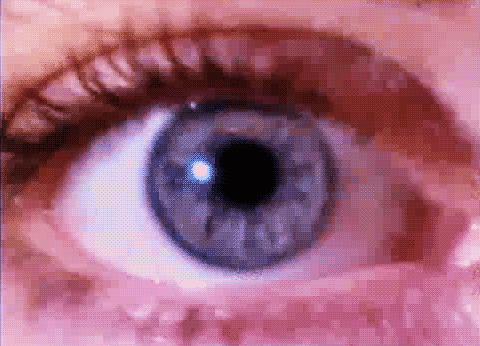 Phenomenalism is the view that physical objects cannot justifiably be said to exist in themselves, but only as perceptual phenomena or sensory stimuli (e.g. redness, hardness, softness, sweetness, etc.) situated in time and in space. In particular, some forms of phenomenalism reduce talk about physical objects in the external world to talk about bundles of sense-data.
It's not all that easy to wrap your mind about but it is also comparative to Sensualism.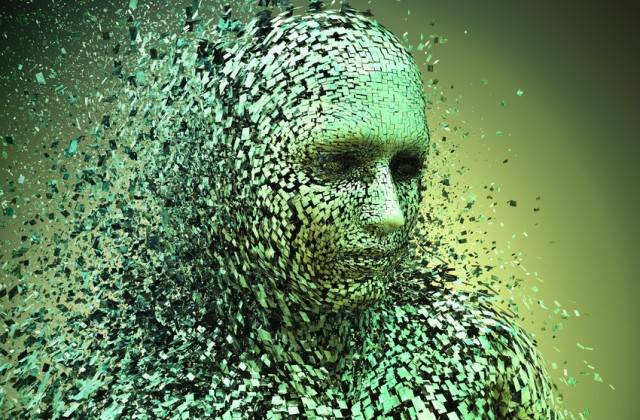 Fictional Realism
Fictional realism is the view that because all universes exist, fictional characters exist (including constructed universes) as well. There are fictional entities, in the same sense in which, setting aside philosophical disputes, there are people, Mondays, numbers and planets.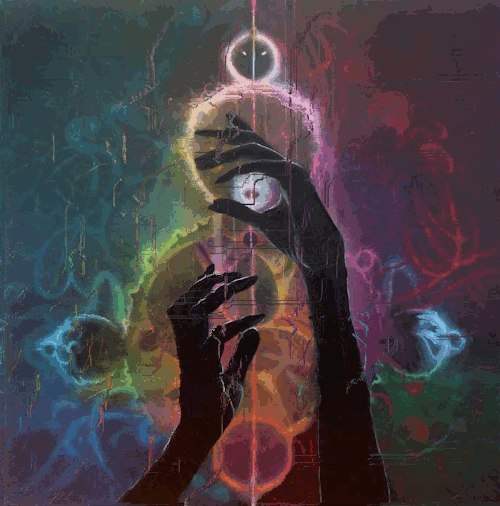 Maybe there is a possibility that there is a Universe with Marvel Heroes flying around kicking butt after all!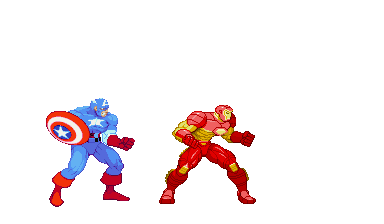 Final Thoughts
Opening your mind to new ideas and diverse opinions is something that as a species, we should all be doing. Even if after looking into the idea you disagree with it, at least you learnt something new. I always find myself finding out about new and exciting ideas on a day to day basis and all i do it keep an open mind. The Universe and Reality is an insane thing to think about, it's so vast, so endless. To be real, I could spend 12months writing a blog about the ideas and theories on our world but I just wanted to make it somewhat quick and show you guys my favorite ones!
Thank you for reading, if you enjoyed the read, please be sure to leave me an upvote, follow and resteem!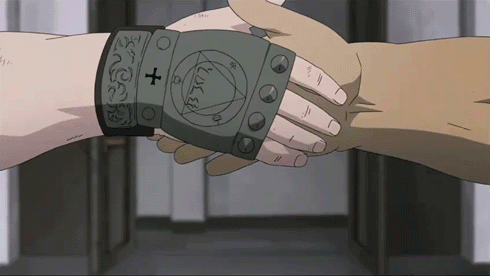 I also want to take a quick moment to make a Shoutout to some of the most important yet unmentioned people on this platform;
The Curators!
Throughout my time using the platform I've noticed there are people driving the quality content we see in the trending and hot pages. These people are part of the reason that Steemit is a remarkable platform. Not everyone likes to curate or even use steemit for it's true purposes, these people do.
So if you don't mind, drop over to the page of these un-sung heros and give them a follow for supporting our platform! They are these people;
@hendrikdegrote @curie @xeldal @klye @vcelier @kushed @anwenbaumeister @donkeypong @abit @kpine @sean-king @ats-david @trafalgar @sweetsssj @geoffrey @livingfree @toxic @xeldal @thejohalfiles @sponge-bob @ramblin-bob @starkerz @teamsteem @bue @gavvet @kingscrown @slowwalker @kevinwong @ausbitbank @hanshotfirst @boatymcboatface @jackkang @rossco99 @roelandp @gtg @furion @good-karma @bhuz @timecliff @jesta @clayop @pharesim @wackou @arhag @roadscape @thecryptodrive @riverhead
sources - https://en.wikipedia.org/wiki/Multiverse - https://en.wikipedia.org/wiki/Phenomenalism - http://multiverses.wikia.com/wiki/Fictional_realism