🏆 The Villan's Comps - Adopt a Minnow for a Month - V3
☠️ What the Heck are You on About? ☠️
Each month I will run this competition, and one lucky person will be adopted for one month.
Upon adoption, I will support you for the month by up voting your posts. I will also be here to answer any questions you may have about Steemit.
I will also continue to support my minnows beyond this one month period, and up vote any posts which I find in my feed that I enjoyed.
Note: The adoption period may span longer that one month depending on how many posts per week my current minnow is posting. The next comp will not be released until I have finished up voting my adopted minnow.
You Trippn Balls, Why do This?
Well I remember when I was first starting out on Steemit. It can be difficult to find support.
I was very lucky to receive a delegation of 500 steem power from @mattclarke and really appreciate how much it has helped me. When I got the 500 steem power delegation it was like he said here invest 3 grand for a year.
I really appreciated this(thanks bud) and this is what motivates me to help others. Plus it's in my nature ;)
This competition is for the greater good of our community. I would like to do my bit to help steemit grow as I do see some problems with steemit and user retention is one of them. So if I can help motivate a minnow I'll do it :)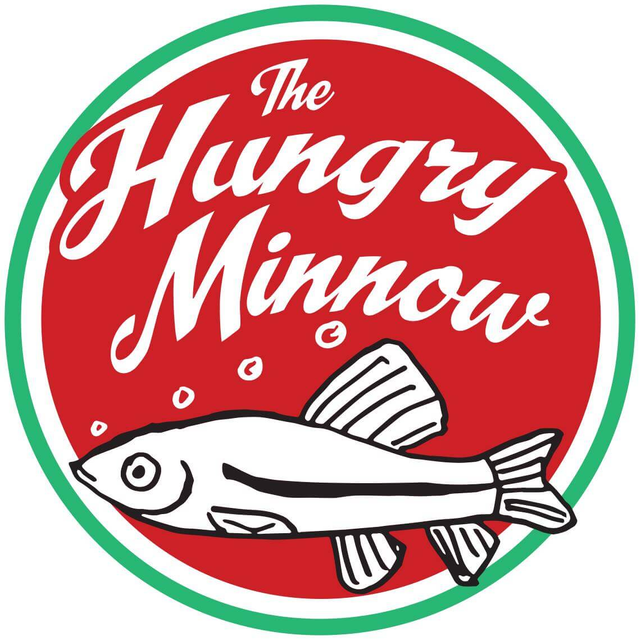 src

☠️ So What's in it For Me? ☠️
Well to start of I will follow everyone who is eligible to enter. So you have a change for me to up vote your posts in my feed :)
First Prize
☣️ My minnow for the month will initially receive 50% of this posts SBD payout, to mark the opening ceremony.
☣️ Regular up votes throughout the month to the value of 28 x 100%.
☣️ Ongoing future support once my minnow is set free = $$$ the sky is the limit as time goes on this is sure to be huge :)
☣️ For the closing ceremony, I will write a post about my minnow and what I have learned about them. 50% of the SBD generated from that post will go to my minnow as a departure gift.
Runner up 2nd and 3rd
☣️ Runner up 2nd and 3rd place will receive up votes at 50% for 1 week or equivalent. 7 x 50% up votes.
☣️ I will also transfer 0.100 SBD as constellation prize.
All other entrants
☣️ I will send the first 17 entrants after 3 place 0.100 SBD as a constellation prize. I will take note of order of entries and will limit this to 17 as well because if 100 people enter i'll be broke lol. I feel it is good to reward people for taking the time to support this initiative.

☠️ Fo Sho, I'm Down - How Do I Enter? ☠️
☣️ Entry is really simple.
☣️ You must be level 45 or below reputation score
☣️ Upvote and re-steem this post
☣️ Follow Me
☣️ Add a comment with why you should be chosen
How the Heck do you Pick You Minnows?
On the day of post payout, I will pick a couple of entries for people I really like. Then I will write those names down on some pieces of paper and draw them from my hat(recorded with gopro).
Going from my previous comps, it is really difficult to pick a winner as there are some great entries. So the hat works well.

☠️ Where Dat Fine Print At? ☠️
☣️ So each day I will up vote 2 posts at 50% up vote, which is about $0.10 or 1 vote at 100% if only one post.
☣️ If you don't post for a few days, I take note of that and will continue to up vote past the month until the missed days are made up for. (Straight up)
☣️ These posts are guaranteed to be up voted, as I will visit your blog each day.
☣️ Any additional posts I see in my feed will be up voted, with a decreasing up vote % per post as I also need to spare up votes for other people on here I support.
☣️ If your posting something every 5 mins, trying to get rewards I most likely won't up vote them and may even cancel the adoption due to spamming my feed.
☣️ Your posts must fall within Steemit user guidelines, and be good content. Photos with a description, credit others when their stuff is used and so fourth.
☣️ If your posting bad content, spamming, abusing people or doing anything frowned upon by the community I reserve the right to un-follow you and stop supporting you. In which case a new competition will be run to find a new minnow.
☣️ I may change the rules as the competition evolves, but what's written in this post is set in stone.

☠️ Words of Wisdom for Minnows, For Real ☠️
I wrote a post with some really helpful advice for minnows and plankton.
Check it out
I also wrote some more really cool shit for minnows and plankton here, shit's the bomb ya dig.
Hit it up here
Don't forget to to show me show love now and then and throw me a few benjamins 👊👊👊


☠️☠️☠️☠️ Some More Cool Shit ☠️☠️☠️☠️
 
☣️ The Classics Never Die - Black Sabbath
☣️ Country Music Series - Villans Country Favorites Part 8
☣️ Epic Music Series - Epic Music and More of my Favorite Tracks Part 14
☣️ Cruising From Aldinga to Yankalilla on my Yamaha MT 07 HO