Advice for Minnows and Plankton
So as I have wanted to do more and more for the minnows and plankton of our community, I have decided to put together a post with some advice for those who are new to Steemit.
The advice I will give is based upon my own actions and I have grown on this platform, and the things I commonly do with regards to new members on Steemit.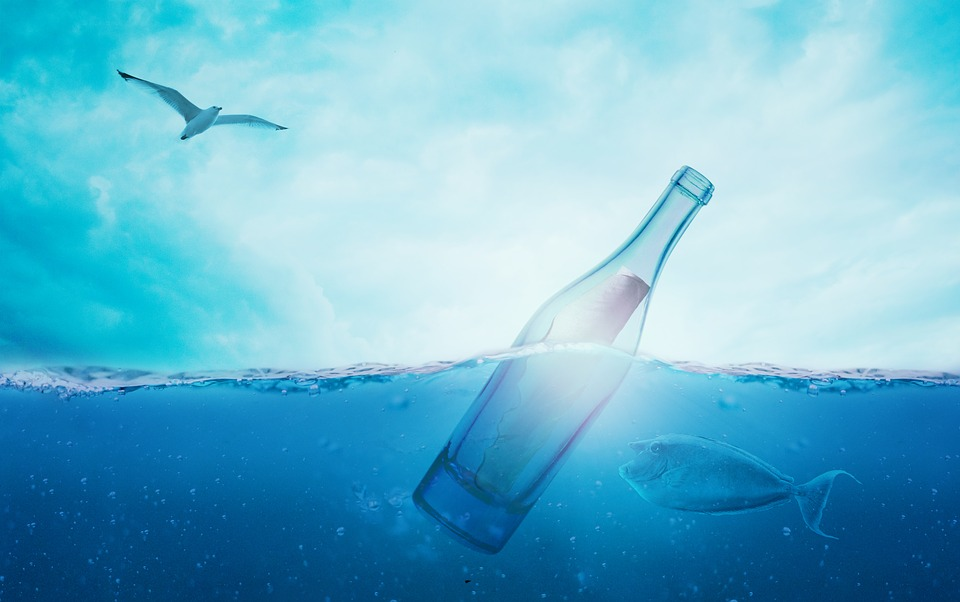 src
☠️ Up Voting ☠️
 
Now this is not how it sounds, and I guess goes against what a lot of people use their up voting ability for. Most people will go chasing those curation rewards, and only up vote if they think they will get rewards from curating that post.
Now this approach is ok when you got Steem power to burn, but if your a plankton or minnow then your Steem power is going to be really low(unless you invest your own dollars into Steemit and boost your SP).
When you Steem power is low your not going to really get anything from curating posts of even the biggest whales. I seen it first hand when I started out on Steemit. I would instantly up vote posts of people with high reputation hoping to get curation rewards. But they barely came because I had very low Steem power.
Now I wish I had someone to guide me like this, but you should be using your up votes in a different way.
Leaving Comments But Not Up Voting
 
I see new accounts do this all the time, they leave some comment on a post and never up vote that post. This is bad and may even get you flagged as spam and you really don't want that to happen.
So get in the habit of up voting everything you interact with, be it a comment or a post. Spam bots plague this platform and your likely to get flagged as spam depending on what you write.(I will write about comments further down the post).
So get into that habit of up voting content, if it's worthy of you saying you really like the post then it's worthy of your up vote.
Getting Rewarded For Up Voting
 
Now I speak for myself here but people who regularly up vote my posts, I take notice of that sort of thing.
If you a new member and you are always up voting my posts it will grab my attention and earn you a follower, and will also lead to up votes on comments you leave and your posts that I like when I'm scrolling through my feed.
This is a prime example why up voting is a great thing, and I'm sure there are many other people like myself who are happy to throw you a 5% upvote for your efforts.
It's not about the dollar value for me, so even though your up vote is worthless basically it is a good attitude to have here on steemit. So while you may think it's more worthwhile up voting only whales, just remember rewards are not only about curation here on Steemit but also receiving up votes and earning followers.
Up voting whales all the time won't earn you the same amount of followers as you will get from up voting lower ranking people, because these people are the ones who notice who is up voting them.

☠️ Commenting ☠️
 
Now as I mentioned above, commenting on this platform is plagued with bots.
If you are a genuine minnow or plankton and you would like people to notice you on this platform then the way you come across to others is really important.
If your go around posting "good post" or "I thanks you for this great information" then your very likely going to get flagged as a spam bot, because lets face it these are the kinds of messages that spam bots leave.
Commenting is a great way to get noticed by people here on Steemit, and if you can elaborate or provide feedback which is relevant to the post then your very likely going to get noticed. This in turn will earn you followers and up votes along the way.
Rome wasn't built in a day, so you must be patient when it comes to growing on Steemit. By posting low quality comments on as many posts as possible it's likely going to take you longer to be successful here on Steemit when you factor in getting flagged and your reputation/followers dropping.
Now some people don't bother reading and replying to their comments, so it would be better to spend your energy on people who are going to notice you. Once again try not to focus on only high reputation people but also notice the people who like yourself are minnows or plankton and are looking to get noticed here on Steemit also.

☠️ Resteeming & Spamming the Feed ☠️
Resteeming
 
Resteeming is a great thing here on Steemit, it's a great way to give some recognition for peoples hard efforts and helps to spread the word for causes and posts which you strongly believe in.
It's good to resteem content which is worthy of more recognition, but there is a line between being a good resteemer and spamming the resteem button.
I have unfortunately un-followed one or two people because every second post in my feed was a resteem by that person, which was just filling up my feed. It gets to the point where your not even sure if that resteem is good content or not. So you just end up scrolling past all those post until you have had enough and un-follow that person.
So if you are going to resteem, then actually resteem content which you think really deserves that resteem.
Has the author gone to lots of effort to write that post?
Is the post a cause that you strongly believe in?
This will then get recognized by your followers and wont be scrolled past.
Spamming the Feed
 
Talking about resteeming way to much also leads in to a discussion about spamming peoples feeds.
Once again I have had to un-follow a few people because every second or third post through my feed was a picture of a flower or something lame that they had gone to no effort to write.
If your spamming peoples feed with low quality posts then your likely to be un-followed by people.
Now I completely understand that when your just starting out on Steemit that it can be incredibly disheartening to put an hour or two into a post, and only get 5 cents for it or maybe even nothing. So I understand that while your at the lower ranks you may not want to give it your all to write great content, but at the same time you should put at least a little effort into it.
If your taking a photo of something then write a short few paragraphs about where you took the photo and what you like about the photo or feelings and emotions that are invoked when you look at that photo.

☠️ Getting Supported ☠️
 
There are many people, groups and communities here on Steemit which like to help out the newbies, so I would recommend looking into joining some of these communities.
My Minnow Supporting Efforts
 
I try to support minnows as much as possible but there is only so much I can do.
I run my competition roughly every month and offer minnows a chance to get adopted for a month, and a week for runners up.
I have also been playing around with making a bot, which I hope to be fully functional by the end of next weekend if I can find the time to keep developing it.
It will run each night during the week and pick people(up to 100 depending on vote strength) who are reputation 40 and below, based on a bunch of factors I'm programming into it and chuck them a 5% upvote which is about a cent. It's not much but it will be something at least, and as my vote strength increases I will be able to do this for more and more people :)
Minnow Support Project
 
If you haven't already joined the discord group I strongly recommend you do so. This is a great bunch of people who have all come together to help support minnows and do their best to help them grow.
I have used minnow support while growing on this platform, and it has been nice to give my posts a little bit of an extra nudge along the way.
So thank you Minnow Support Project. I will be leaving the up vote bot from now on to those who really need it :)
Here is their website link to the information for their discord group
It has everything you need to get started.
Joining Communities
 
There are many great communities associated with the Steemit platform, and if you do some digging around then you will find them.
But one great community I became part of is #teamaustralia
I have noticed that on quite a few of my posts they will up vote me and help me grow, and there are other communities like this which you can join to give you that little bit of extra support.
So do some looking around and I'm sure you will find support.

☠️ Be Aware of Scams and Dodgy Links ☠️
 
Just like anything where money is involved, there are a bunch of scams doing the round here on Steemit.
Now being a knowledgeable chap when it comes to IT I'm always very weary of links and carefully check the domain before I click on them to confirm that it's a legitimate link.
Just be mindful of what your doing and if your asked to login to Steemit confirm the URL is correct https://steemit.com
Well that sums up my advice for minnows, so I hope this will arm you with some tools to help you grow your account here on Steemit.
Hopefully over time plankton and minnows won't have such a hard time of it starting out on Steemit, and hopefully there will be more people like myself who want to support the little guy or girl. If we want Steemit to be truly successful then every effort to grow the platform is bound to pay off in the long run.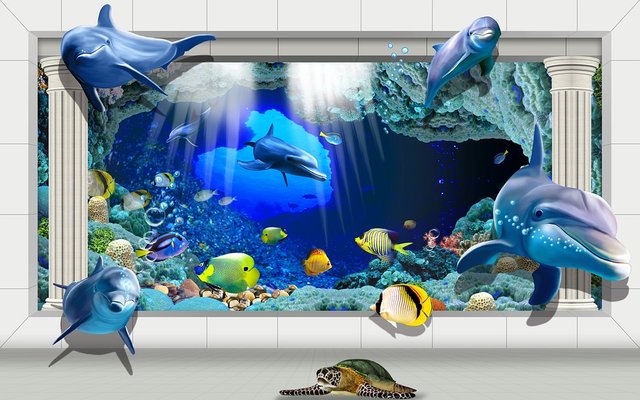 src