FIVE REASONS WHY YOU SHOULD RESTEEM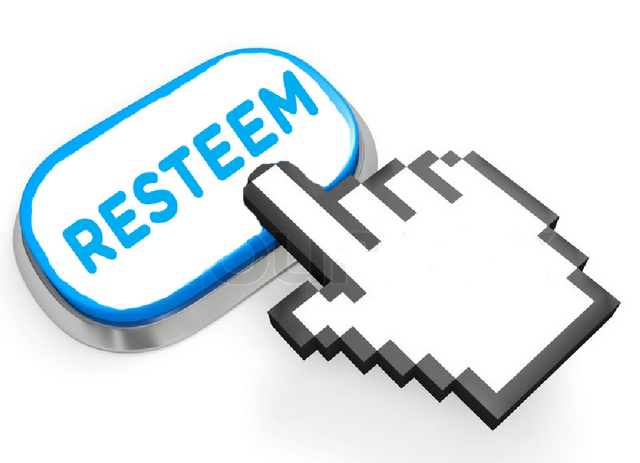 Many Steemians think of resteeming as the sharing of an author's post. Wrong! That is a myopic and selfish way of looking at it. When you realise that every thing you do in Steemit affects other people (negatively or positively) then you'd know that we all exist for each other. Resteeming is best seen as sharing of a collection of ideas or opinions of a section of the community for the benefit of the entire community. Remember that other people have left comments on the post. So when you resteem you are equally resteeming those responses or rejoinders, which in some cases, help to make the original post more robust and therefore more beneficial.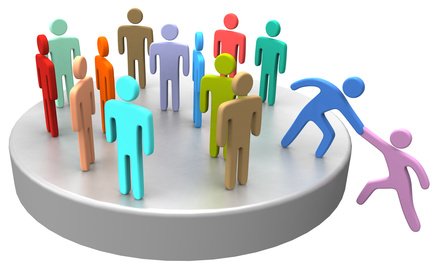 Against this background, I'll love to discuss what I consider the five strategies to getting the best out of your resteeming experience in Steemit. If you apply these strategies to your resteeming I assure you of reaping the most benefits from your resteeming experience.
The first strategy is to resteem a post preferably within the first hour of its being published. The reason for this is that within that hour most publications have not been resteemed to reach many people. You will therefore be one of the first to spread the post. This is a selfless way of assisting the author as well as the community. You are being a team-player - a skill deployed only by the wise.
The second strategy is to resteem posts classified as 'hot' because they usually fetch more SBD for curation rewards. Since there is curation reward derivable from resteeming it is important and indeed wise to resteem more of publications that fall under the category of 'hot'. The advantage to the author is that the time and effort he has spent on preparing his work is rewarded by resteemers like you. The good it does to the community is that it spreads a valuable posts to the rest of the community. The benefit to you the resteemer is that you earn part of the reward that comes with the curation reward, made even more popular by your resteeming.
Strategy number three is to resteem posts with high earnings. The higher earning, the better for you. Since you cannot possibly resteem all posts you might as well choose those that'll give you the utmost benefit. The advantage of this to the community is that it will force people to think more of value every time they write, and thereby not clog the community with thrash. We must reward robust, elevated thinking.
The fourth strategy is an interesting one. It is that if you can, resteem all posts where you commented because you're also resteeming your comments, thereby popularizing yourself. How wonderful! I do this all the time. Why popularise a post that does not carry my name and signature? If I'm broadcasting to the community I should enjoy the popularity boost that goes with it! So should you too.
The last and the best strategy is to combine all the aforementioned strategies into one use in every resteem you do. How wonderful the rewards you get.
I've heard people argue that there's no reward in resteeming. Even if there's no curation reward, remember that when you resteem all you're doing is sharing what has already been published. Therefore, wherever that publication goes, your rejoinder or comment goes with it. It's all part of the same community effort. Steemit being a community effort you get noticed, especially with a high value content.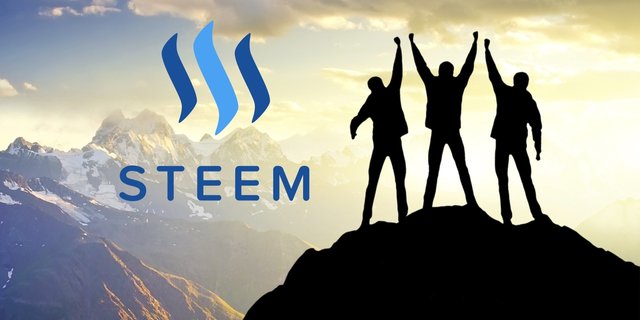 In summary, we can safely say that when you don't resteem, you don't add value and when you don't add value you don't get value.
In conclusion, here are the takeaways in this write-up:
Whatever we do in Steemit, let us think as members of a veritable community. The difference between your membership of Steemit and that of your neighbourhood is that Steemit is virtual (online) and your neighbourhood is physical.

You cannot grow fast if you're selfish in Steemit. The philosophy here is, to grow, you've got to give; to get you've got to give; to have you've got to give - because it's in giving that you receive'
For the benefits of those who missed the experiences I shared in my earlier posts, please visit the links below. These experiences are rich and will help you avoid my mistakes, thereby helping you grow faster in Steemit.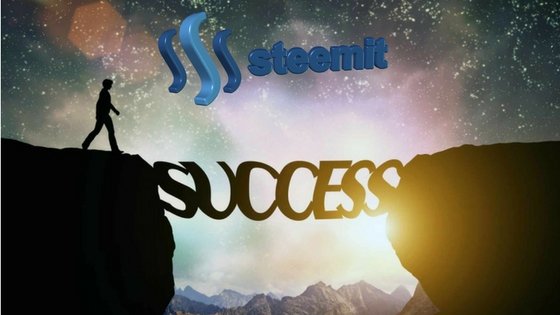 https://steemit.com/steemit/@sungbojus/my-steemit-experience-you-gotta-laugh-to-cry
https://steemit.com/funny/@sungbojus/steemit-bitter-lessons-of-a-lifetime-3
https://steemit.com/funny/@sungbojus/steemit-bitter-lessons-of-a-lifetime-2
https://steemit.com/funny/@sungbojus/steemit-bitter-lessons-of-a-lifetime-1
Having been able to show you how to grow faster in Steemit, I request you to please
I LOVE YOU!