Week 4: #introduceyourself Curation Post
Week 4: #introduceyourself Curation Post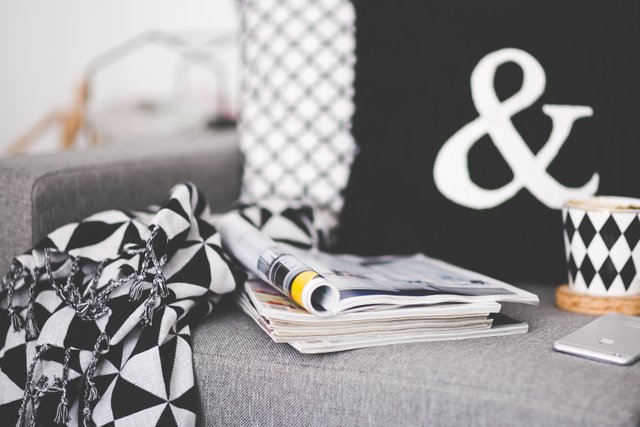 Source
Happy Friday to everyone! This is my weekly post on my curation efforts in the #introduceyourself section on #Steemit. I continue to invest time and upvotes in this section given the importance of sustainable growth of new users to the ecosystem. This has also served as a way for me to explore content on the platform that is usually different than those that I typically read and curate on a daily basis. I have continued to focus on users that have the potential to share skills, experiences and news in a passionate matter that would lead to further engagement across the ecosystem. While it has been harder to find great posts due to activity being tied to the price of #STEEM, there are some great users onboarding our community every day. Here are my selection for this past week:

https://steemit.com/introduceyourself/@weight.loss/4hsc2t-today-starting-my-program
New user from Greece trying to use the blockchain to post his progress towards improving his lifestyle through fitness and healthy eating. I introduced him to @actifit as well as it could be a great combination to starting his journey both here and towards fitness as he could get rewarded.
***
https://steemit.com/introduceyourself/@mikolji/amazon-river-explorer-and-audiovisual-artist-ivan-mikolji
Great photographer and content creator starting on #STEEM to expand his reach. He focuses on underwater photos which look amazing. He lives in Venezuela and researches the Amazon river with his work. Great opportunity to expand his audience while potential bringing followers over from his other social media pages.
***
https://steemit.com/introduceyourself/@royerjimenez/6rpxth-kawabonga
Another Venezuela resident looking to share his art and experiences to the #Steemit community. He works on graphics design and photography so I am sure he will be able to find great places and users to share his work with.
***
https://steemit.com/introduceyourself/@voltriph/my-first-post-and-a-sneak-peek-at-upcoming-spirit-clash-ccg
Interesting user that has been working on a game using his skills as a graphic designer and experiences as a gamer. When he discovered Steem Monsters, he got interested in #STEEM. This is a great example of how the diversity that #STEEM brings can attract talent to help development and adoption.
***
https://steemit.com/introduceyourself/@echocinematics/hey-steemit-we-re-a-team-of-filmmakers-allow-us-to-introduce-ourselves
A creative post presenting the team from Echo Cinematics who look to share their filmmaking skills to the community. Each member presents themselves in a creative manner with a picture. They also share a link to their @dtube demo reel to demonstrate their skillset. Given the future of Smart Media Tokens (SMTs), I believe this is a great way to demonstrate the ability of #STEEM to cater to entrepreneurs.

No changes to my comment that I use on these posts as it has been a busy week with the number of initiatives I am trying to get involved in around the ecosystem. I intend to include some of these in the comment to lead by example with the opportunities to engage with the communities being created around #STEEM. For example, I have recently got into @steemmonsters and @actifit which are totally different but unique ways to engage in the ecosystem. I continue to be amazed by the flexibility of #STEEM which makes me more positive on its future potential as a disruptor in many sectors of current centralized platforms. I hope sharing these experiences create more interest and engagement from a broader community.
Have there been any new users you have found that I can pay a visit to? How can we continue to support new users in order to manage their expectations coming to this new platform? I look forward to your thoughts and feedback in the comments below!
Follow me on Twitter: @NAICrypto
If you are like me and interested in continued personal growth, invest in yourself and lets help each other out by leveraging the resources they provide by using my referral link:
https://www.minnowbooster.com/referral/530636

DISCLAIMER: The information discussed here is intended to enable the community to know my opinions and discuss them. It is not intended as and does not constitute investment advice or legal or tax advice or an offer to sell any asset to any person or a solicitation of any person of any offer to purchase any asset. The information here should not be construed as any endorsement, recommendation or sponsorship of any company or asset by me. There are inherent risks in relying on, using or retrieving any information found here, and I urge you to make sure you understand these risks before relying on, using or retrieving any information here. You should evaluate the information made available here, and you should seek the advice of professionals, as appropriate, to evaluate any opinion, advice, product, service or other information; I do not guarantee the suitability or potential value of any particular investment or information source. I may invest or otherwise hold an interest in these assets that may be discussed here.