New Improvements in Steem Bot Tracker!
There has been new improvements made in SteemBotTracker.com to help you better select your bid-based voting bots. If you are using voting bots you absolutely need to look at this website and compare the data you see at the time of your bid, so you can be as close as profitable as you can be.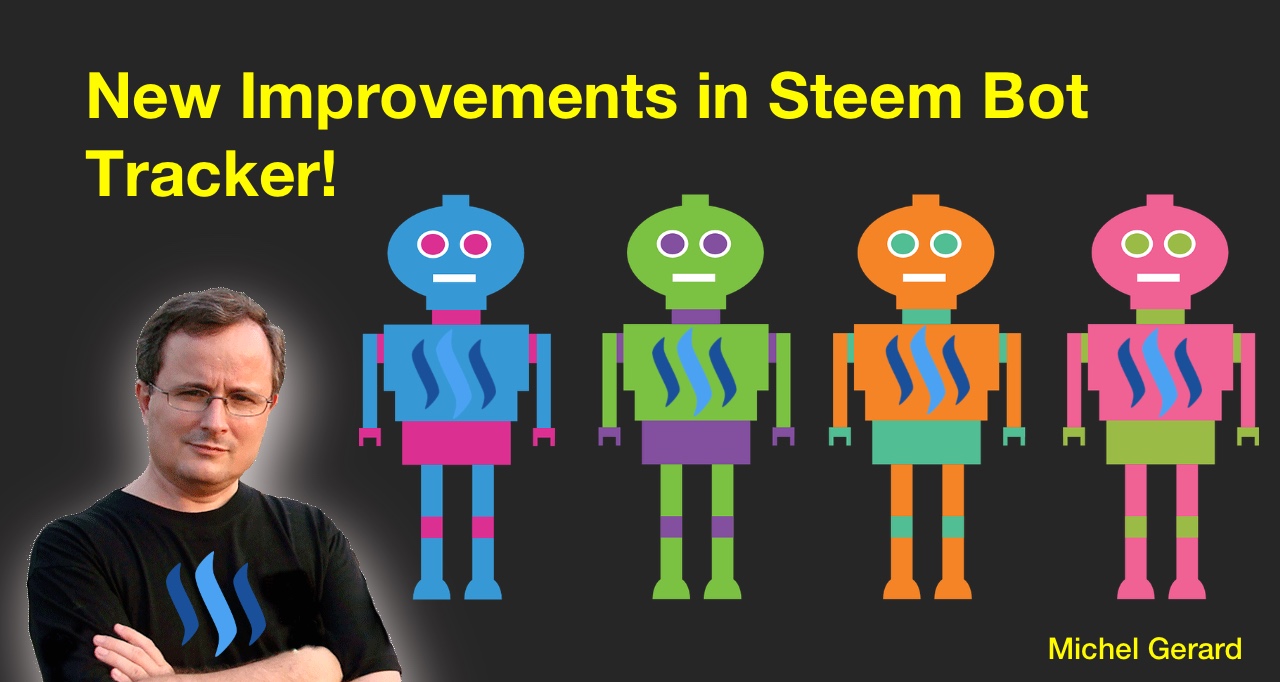 You may be interested to read my three previous posts about bots: How I Use Voting Bots! & Is It Still Profitable to Bid for Steem Upvote Bots? & How to Select your Bid-Based Voting Bots!
New Improvements in Steem Bot Tracker!
SteemBotTracker.com is the website I am using to select my bid-based voting bots as many other Steemians, and I don't know how I would do without it! It was created by @yabapmatt.
Now, let's see the different additions that were recently made to the site.
The first thing is a STEEM & SBD ticker right at the top of the site that you always see when scrolling down the page, because it was previously very difficult to locate. We hope to see it in green really soon.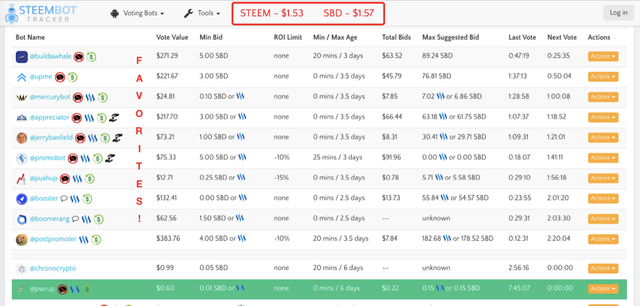 The second thing is that you can favorite the bots you use frequently like shown in the image above. There is a clear separation with the rest of the bots.
This is how you can favorite your favorite bots.

You can also choose to hide certain bots you don't want to use and it will show how many bots you have hidden at the bottom of the list.

You can unhide bots by clicking on the link "Unhide all bots."
When you want to filter bots as I explained in my last post about bots, it will only filter bots that are not in the favorite section.


The "Max Age" section was changed by a "Min / Max Age" section because bots can now set a minimum. For example, the first bot will upvote your post if it is more than 20 minutes old. As its next vote is in 21 minutes, if you just created the post, by the time the bot votes it will be more than 20 minutes.

If the post is younger than the 20 minutes, you will receive a memo saying that the vote is moved to the next round just like this one.

The next column is also very useful as bot owners can set a ROI limit in the settings of their bot, which then shows here.

It is more profitable for bot owners and investors delegating SP to bots when the ROI limit is set to "none" because people still continue to bid when it's already not profitable for them.
Bots that have set "-10%" or "-15%" ensure that if it's not profitable, the loss will be at this maximum. The bot will stop taking bids when this limit is reached, or move the bid to the other round, which I am not sure about.
This is what can happen when there is no ROI limit set to a bot.

As you can see this bot had a round going to -88.42% ROI!
The total vote value is $42.29, but people put bids on it up to $274.
What do you think happened?
This is my 1 SBD bid when the bot was still profitable in a middle of a round.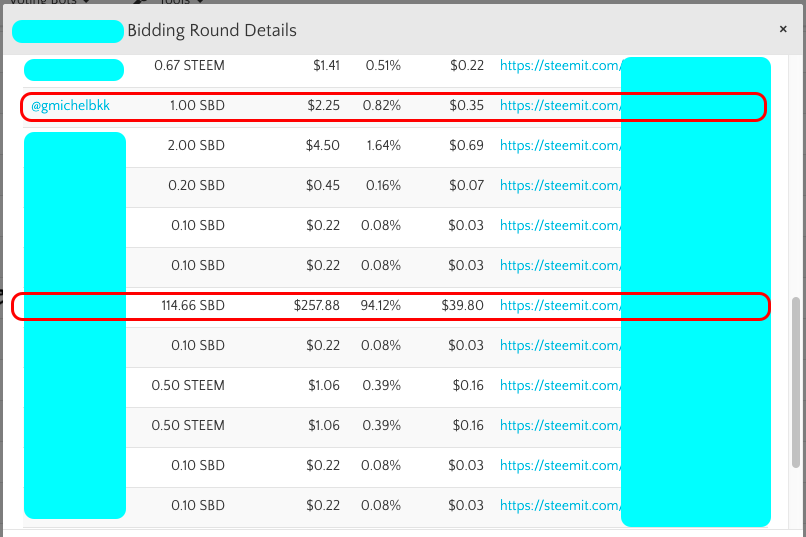 Then, someone put a bid of 114.66 SBD after that.
When I saw that the return on my bid was so small, I did some digging because this was the first time this had happened.
I went to the bot's profile and looked at the last post to see comments from other users.
This is what I saw.

This honest mistake, that anyone can make if not careful enough, cost everyone who participated in the round.
The bot owner made a partial refund to that person, but what about everyone else?

I did ask the question and got my 1 SBD back.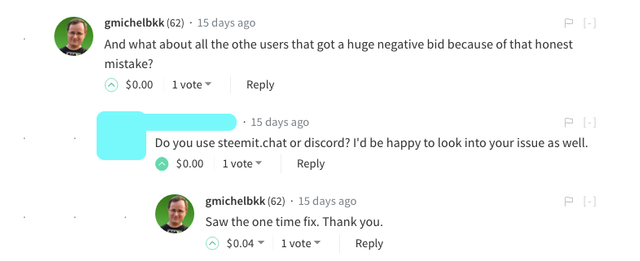 All the other users haven't had a refund I believe, they might have not noticed the issue anyway, and this is in fact not the fault of the bot operator, but one user.
This to say that if you do not want to risk a bid on the potential honest mistake of someone else, it's maybe better to use a bot that has a clear ROI limit and I think "-10" is perfectly reasonable.
I hope that in the future more bot owners will use this ROI limit because this is also for them a nightmare when this happens.
One last improvement that is not obvious on the site is the addition of a link to the "Terms of Service" for the bots that have them.

For @buildawhale the link leads to a post on Steemit: What is buildawhale and our Terms of Service
I hope this post is useful for you to better select the bots you want to use.
Would you upvote this post and follow me for more because this will encourage me to write more posts on Steem bots like this one?
Would you please help @jerrybanfield become a top 20 witness because you can help funding projects to build Steem as explained here? Vote for jerrybanfield as a witness or set jerrybanfield as a proxy to handle all witness votes at https://steemit.com/~witnesses. Read the 5 reasons why I'm voting for Jerry Banfield as a witness and how to vote in my post.
Michel Gerard