Etiquette of Steemit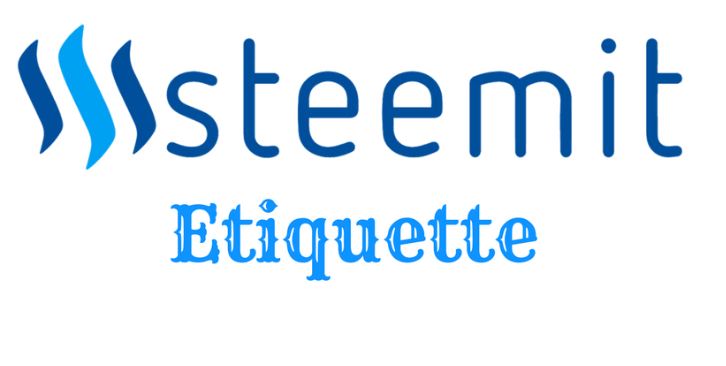 It's easy to not understand the platform steemit, and complain when we see minimal payout on our hard work. Little did we know, that the key to be success as a steemit blogger, is to to properly use four important tools. These are our Posts, Comments, Upvotes, and Chat. Some users may not even realize that we earn money by upvoting. Steemit is a very broad platform and it is growing every day.
In this article, i would be be pointing out some etiquette that you should know to enhance your growth and success in this wonderful platform steemit.
Steem-Etiquette Basics: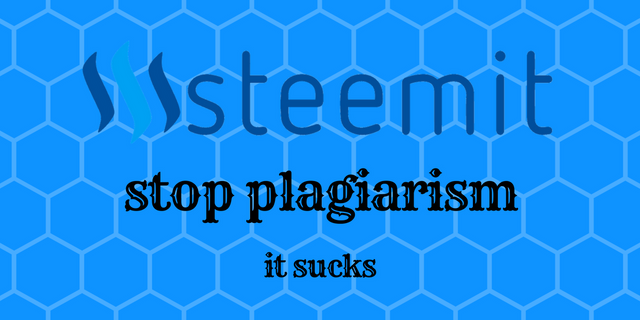 Fake/Plagiarized content
Do not be a Scammer, and a Fraud. These behaviors don't help you to become a part of this community. Plagerized content is easy to spot, and will eventually be flagged. Sorry to break it to you, that is actually called stealing. Not only text but also images. if you must use a particular image for your article, its advisible you take permission from the owner and also give credits to the owner in the image when using.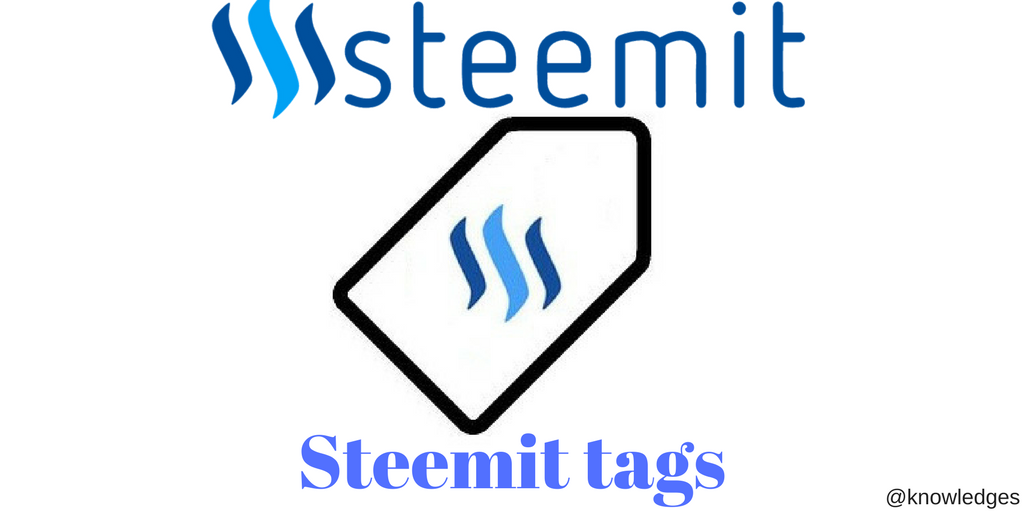 Using relevant tags
Always engage in using relevant tags for your article. Using relevant tag is a very good practice which everyone should know. Learning which tags are the best is part of the struggle here. It can take a long time to understand which tags work best for you. but when using an irrelevant tag, it may annoy some users and that could call for flagging of your article. Take for example, when you write an inspirational article, tags like "inspiration,fact,life" would be appropriate. We are allowed 5 Tags, it's best to use all 5, and it's not too hard to find 5 that fit for your post. Don't use wrong tags for more money!
Resteem wisely
Don't fill up your blog page with lots of resteemed article. The resteeming feature is a very nice tool which enables you to share other users article to your timeline which now makes that particular article to be likely more exposed to other users. Think about how many votes your post gets. if your posts don't get a lot of votes, then no need to resteem. When you have a lot of followers who engage with your content is when resteems are more helpful. Resteeming so many article at a time may even cause you to lose some followers as they may see it as you are spamming there news feed tab. Its advisable to resteem no more than 3 articles in between your post.
Engage in comments
For new users, the most important way to build relationships here is through thoughtful comments. Engaging with people's post in the comment and replying to your comment has a great impact in the growth of the community because lots of people want to know what others people feel about their article, either by you appreciating what the person have shared or by suggesting something to the author. From the nature of your comment, the user may want to have a look at your blog too and maybe follow you if your articles are nice and educative. Never you comment on people's blog telling them directly to come have a look at your blog saying something like "Hey buddy, your article is nice, i just upvoted and resteemed, come check out my blog" believe me, 98% would not give a damn to such comment and even sometimes flag such comments.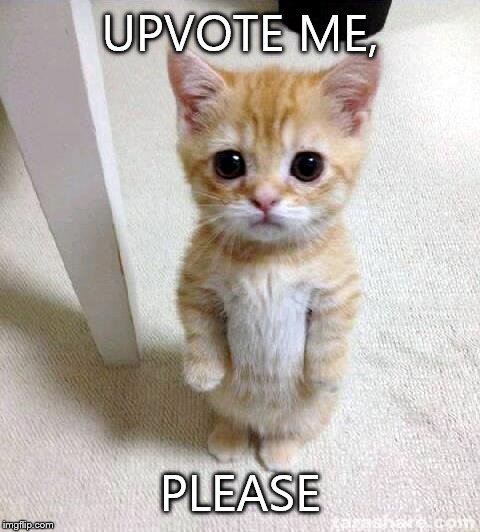 [image source ]
Dont beg or bribe for upvotes
Don't go around begging for upvotes. I think when you go around begging people to upvote your article, you are indirectly looking down at yourself. In either steemit.chat or the Discord App you can easily send a private message to any individual, telling them to come upvote your article. Best to start a conversation before sending a link to your article. It is fine to message a link to friends who you already know. So make sure you start a conversation before dropping the link.
Do not use @everybody in chat, some users see it as something very offensive and that could result of you been banned from the channel. The best way for you to be happy here is interacting with others, and make friends. Engage in other people's articles, upvote, and comment when you see something you like. Once you start doing this, Trust me, you will witness great changes.
Resteeming service
There are a number of resteeming service bots which you have to send sbd to with the link of your article which you want them to resteem as memo, but i discovered something very weird about it, some of this bot requires you to follow the account first before you are eligible to use their resteem service. I think its simply of no use as the service keeps on resteeming new articles almost every minuites which simply means your article goes down very fast as they do more resteem, secondly, the service tends to feel up your news feed area with lots of resteemed article making it difficult for you to sometimes know when you get a new updates from other people you are following.
Something you should understand
Posting article daily isnt much a good idea reason becaus sometimes your followers might not always have time to read through your article. sometimes you need to give some space from the time you publish one article to another.Here is an article by @Inquiringtimes sharing her thought on posting daily.
Whenever I have something I want to write, to share with the community, partially in hopes that I will get paid..... I spend a lot of time on it. 8-12 hours to hit the publish button, and then perhaps another 2-3 hours of editing, to make sure it looks nice for everybody. Searching references, formatting, ideas, ect. How many hours are there in the day?

So if I hold to the post every day ideal, then I should post more often. With lesser quality content(like this post ;), and occasionally post something I can take seriously.(from: @Inquiringtimes - I think posting every day is silly. what do you think?)
Some useful tools you should learn about
their are some basic tools you should learn about which can also enhance the way you creat your article and also and the way you interact with other users in the platform. Some of them are listed bellow:
References and Further Reading
---
Would appreciate your upvotes and resteem for others to read and learn