I figured I wouldn't do the same thing as last week and leave my RTS post for the last minute, and so the posts are very...close together. Oh well.
This post makes me a little uncomfortable. I have spoken before about my financial troubles with Steemfest, how the tickets were pricier than I expected and so on. And I've also spoken about my trouble in asking for help. I don't like asking for help, especially for money-help. Maybe it's because we're brought up in such a money-sensitive culture, you know?
It never seems okay to say 'I can't pay for this', because then you attract the question 'well, are you poor or something?'. And no one wants that. We'd rather pay for things we can't afford rather than bring that judgement upon ourselves. And it strikes me because it's a knowledge that has been with me from a rather young age. I was never brought up in a particularly money-counting family and if I look around, it's not just me. Money has always been a sensitive subject for everyone I know. And maybe it shouldn't be.
We find it hard to say 'I can't afford that', but it's very dumb if you think about it. It's a very dividing thing and it seems to me that if we allow money to come between us in such a way from this young age, well, we're pretty much screwed.
God, even writing this makes me uncomfortable, what is it about money, huh?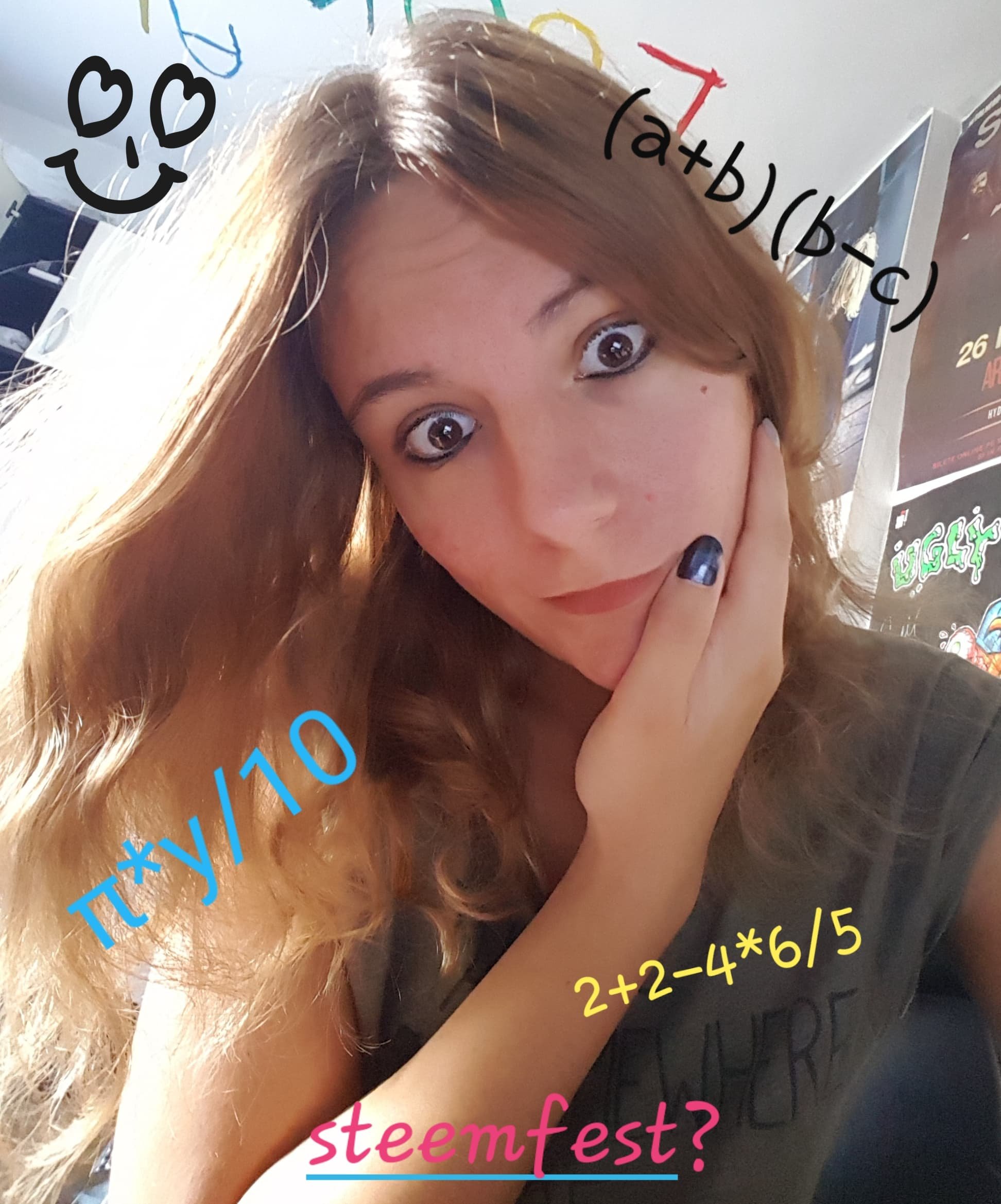 Calculating funds for Steemfest got me like...
Anyway, as I was saying, I have had some trouble with covering the Steemfest ticket itself (although I'm still hopeful aboout a couple of contests on here), but through the generous help of people like @anomadsoul and @tarazkp, as well as others who have supported me for a long time now, I'm beginning to think it possible, that I will indeed be going to Steemfest. So, I'm funding my Steemfest journey through Steemit, from my earnings here.
I'm also much more careful about money. Lately, every purchase that goes through my head, I convert it to euros. I'm like well yeah, but that's 10 euros, that's a bit of money that could go to my Steemfest fund. It's a good way to setting priorities and avoiding a lot of useless spending.
It's something that has been on my mind a lot lately since I really want to go. Usually, whenever you talk to me, I'll probably mention something about Poland, it's become like an on-going saga to the point where I'm like 'well, I kinda have to go now, I've talked so much about it, you know?'.
So, I've become more sure of the fact that I am going. Even if it puts a dent in my internal economy as it were. But hey, it's putting a dent in everyone's economy, so who am I to complain? There are people out there forking out a lot more money for this trip. Granted that they're older and probably have more funds coming in, but they also have more expenses to cover, you know, day-to-day.
You know, I was talking to my best friend, who's in her second year at Med school now, and earlier this year, she went to a medical conference for doctors all the way to Cluj, which is quite far from Bucharest. And obviously, it wasn't cheap either, but it can't be, can it? After all, you're investing in something, in your future - whether it's your future as a doctor or your future on Steemit, it's still an investment that won't give you any guarantees, but one that might or might not be worthwhile, depending on your inner voice, you know? If your inner voice is saying 'do that, go there', then maybe it knows something you don't and you should do what it says. If it doesn't say anything or is mumbling in the corner about how it's a lot of money and probably useless, well, then maybe it has a point too.
You should always listen to the voice in your head, because it knows you, maybe better than you know yourself. I know that sounds weird, but it makes sense. If your inner self tells you not to go, then maybe it's because you know deep down you don't really have a future there.
Now, I'm not saying that if it does tell you 'go', it means you'll have a future in that domain. No, you don't get a guarantee. But you might have a future and that might is a good enough argument.
I hear that voice inside my head, telling me to go and I've written a lot about why. This community has done a lot for me in the past year and it has taught me many things, as well as given me friends. Surprising. I've found more help and understanding here, when my bets would've been on people I knew in real life, people I never expected to drop me and yet they did. So yeah, that might is good enough for me. That's why I want to go to Steemfest. Because of the voice in my head, because of the might.



I know I've kinda gone off track here, or at least it seems I have. But I think it's just as important to write about why I'm funding this trip, rather than just how, you know? That what matters, I think, because sure, you could do a two-sentence post like 'I'm selling my dog' or 'I'm working as a babysitter' or whatever, you know, the "realities" of funding this trip. But those realities are utterly meaningless if you don't also explain why, what's pushing you to make those sacrifices, what your motivation is.
SO I guess that's it for me. Also, since Eric requested we include our previous Road to Steemfest posts in this one, here they go:

Thank you for reading,