Exclusive Blogging Course: What can I contribute to Steemit?
A Little History First!
Days ago, I was challenged by @sparrowbernard to a little blogging contest in which the topic of choice will be coming from an impartial third party. Luckily @legendchew hosts this Exclusive Blogging Course Giveaway Contest every week in which a topic will be given to the steem community to write something about. (You can read the full details of this weeks contest here: Exclusive Blogging Course Giveaway Contest Worth USD 94.99 & @steembasicincome x [🎁] lifetime upvote [Week #13]! ) Anyway the topic for this week and the one that I will be participating is: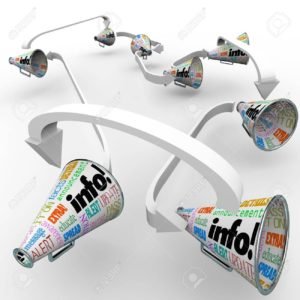 Image Source
What can you contribute to Steemit?
Most of you will probably agree with me if I say that being a Red Fish or Plankton on this platform is equally excruciating and painfully hard. Aside from competing for attention and visibility among other small fishes in the sea, there's also the issue of what to post or what even to contribute to the community. Because of this, the first months I have been on Steemit I honestly can't help feel worthless and useless. I don't know what to write that will be of interest to people and in terms of social support, If I could give more to an author for his/her blog post that I enjoyed reading then I would, but I can only give $0.003 at that time.
I remember the first time I joined this platform, everything was completely new to me. Most of the posts I saw were all about Crypto-this and Crypto-that and some charts and analysis about a random coin I never even knew existed. Someone like me who have little to no knowledge about Cryptocurrencies are somewhat expected to be intimidated by this very platform we all now enjoy. Moreover unlike other social platforms, the way Steemit (or other Steem platforms actually) works are just completely different and way too complicated for a new user. And in this area is where I think I can be of help and contribute greatly to Steemit. Which brings back to the original purpose of this post:
What can you contribute to Steemit?
My Answer: My curiosity and knowledge about things!
Weeks after I joined the platform, I spend time researching and reading things about what the platform is all about. As you all know, Steemit is still in Beta and honestly is still far from the platform that we all envisioned. There are still many many things and features that this platform lacks. A perfect example for this would be notifications. Back then, @ginabot wasn't even that popular and only a handful of people were aware of its existence.
What I have been doing for some time now is spreading out information about some Steem Tools people might have missed. As someone who likes to know everything about the platform and likes to dig things up for fun, it is in my interest that everyone also should at least know and be aware of that there are already some existing tools that can help them have a more enjoyable Steem journey.
Some of the tools I speak of:
SteemLookUp - Discovering Exceptional Content
Fast-Reply - A tool to easily view unanswered comments and reply within seconds
Tool to see a list of people who MUTED you
Steem Ocean: A handy tool for breaking down one's voting activity
Steem.Agency - A simple tool to know how many people you follow have gone inactive
Spectacles - Tool to know who your Active and Inactive Followers are
How much in total Community Support Projects have contributed on my posts
Steemfollower is back! Get More Upvotes via SteemFollower!
Steemit Rankings! What's your rank compared to others?
Finally! A way to hide "resteems"
Human, Spammer or Bot? Whom are you talking to? A useful extension that helps categorize accounts
Tutorials about some basic stuffs and need to know informations regarding Steem, which includes other infamous steem platforms:
Steem Account Creation : Creating an account for someone else
How to Delegate Steem Power and why I am finally giving in!
Today I Learned about the Dust Threshold
Steemgar - A new fun way to earn Steem
Parley - a Steem based Reddit competitor?
And I also wrote some articles on how some platforms and community bots work:
How to Get an Upvote from the Busy bots (@busy.org & @busy.pay)
How to determine "vote weight" given by the busy bots
How to get an Upvote from a Whale using Whaleshares
How does Qurator's exclusive only bot, @Qustodian work?
Now, to reiterate the original question: What can I contribute to Steemit?

Information Spreading! Even if I am still a red fish or a plankton, I can still do good to the community by spreading out information like the ones above. It doesn't matter how big or small an account is, as long as it is in you to help the community, a small gesture such as spreading information is enough. XD

---
Posted from my blog with SteemPress : http://jlordc.vornix.blog/2018/06/30/exclusive-blogging-course-what-can-i-contribute-to-steemit/
---