Let's get Steem listed on Dapp Review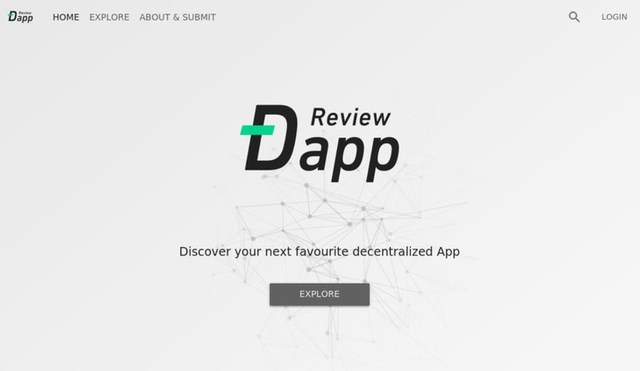 I think Dapps are a great thing. Dapps allow you to build your own idea or business on top of the blockchain and it is much easier to manage transactions, payments, etc. than building a business without the use of a blockchain. Two of my favorite websites for researching Dapps right now are State of the Dapps and Dapp Review. https://dapp.review/explore
Dapp review is another great website for researching Dapps because you can easily see the different platforms and the Dapps on each platform. Dapp Review currently lists EOS, Tron, ETH, Nebulas, Neo, Ontology, and more but Steem should be listed here as well.
Dapp review has a great layout in my opinion that allows you to quickly and easily see the most popular Dapps on each platform based on users in the last 24 hours, transactions in the last 24 hours as well as the total volume in the last 24 hours and more.
Dapp review also has a game section where you can see the most popular games on Tron, ETH, EOS, and hopefully Steem soon as well. Dapp review also allows you to sort the game section by different types of games including Casino (gambling), Strategy, and they even have an RPG category.
It would be great to see Steem on Dapp review as well because Steem has recently been listed on State of the Dapps and Dapp.com, thanks to @therealwolf. I didn't say this before but it's great to have a community member around like the real wolf who is committed to improving the overall value of Steem. It is going to take a community effort including incentivizing small honest business owners to build on top of the Steem blockchain as well as possible advertising, better delegation rewards, improving the user experience, etc. to improve the value, but I'll save that for another post. I would try to add Steem to Dapp Review myself as I have some coding skill, but I wouldn't call myself a developer.
Here is the link to get in touch with them on their Discord: https://discordapp.com/invite/HDfanA9
Here's also a link to get your DApp listed on their website: https://dapp.review/about
One more link: https://dapp.review/explore