The Steem News @ 26 January 2023 : Booming Support - Applications Invited...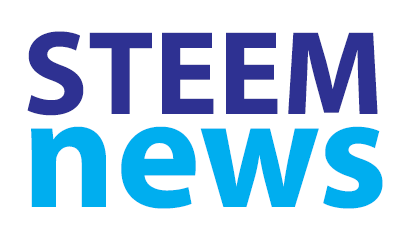 Steemit is inviting applications from communities who would like @booming support.
The Steemit Engagement Challenge is now in Week 3 of Season 7.
Today's Steem News also includes news and updates about Power Ups & STEEM Burns, SteemPro, Press4Steem, Burning DAO Funds, Showcase Interviews, Live Steem on Instagram, Steem TV, Steem for Bangladesh, Incredible India, and Contests on Steem...
---
---
1. Booming Support - Applications Invited
Steemit is inviting applications from communities who would like support from the 1.5M SP @booming accounts.
Selected communities will be able to submit a certain number of posts each day for votes from @booming01-04.
To be eligible to apply communities need to be at least 3 months old, have at least 50 active posters, and have at least 1000 SP of their own in their community account.
The closing date for applications is 11:59 pm UTC, on Friday 27 January 2023...
---
---
2. Engagement Challenge - Season 7 Week 3
The Steemit Engagement Challenge has now moved on to week 3 of Season 7.
The third week of Season 7 has contests about family holidays, cryptech diaries, the Steemit Education Festival, food diaries, fruit delicacies, drawing photos, and understanding crypto trading...
---
---
Pennsif the Witness


After almost 2000 days on Steem I decided it was time to take my contribution to the platform to the next level.
I have therefore set up as a Steem witness... @pennsif.witness
If anyone would like to support what I already do, and what I am planning to do, by giving one of their 30 witness votes to @pennsif.witness I would be hugely grateful.
You can read my full witness announcement here...
@pennsif.witness has now reached #20. Thank you to everyone who has voted to help get to this position.
---
---
3. Power Ups & Burns
The latest stats from @remlaps this week have revealed a small increase in the amount of STEEM that is powered up.
The past week has seen a 205K SP (0.12%) increase to 167,651,646 STEEM powered up, equivalent to a value of $33,263,260...
---
@remlaps continues to track the impact of Steemit's burnsteem25 campaign encouraging people to set a 25% beneficiary to @null to reduce the amount of STEEM, which potentially will increase its value.
In the past week there have been 952 burnsteem25 posts.
The total burnt since June has now reached 113K SP, 77K STEEM, and 909 SBD...
---
@remlaps has also produced a fun bar chart race of the top-20 accounts from each week by number of VESTS sent to @null in beneficiary rewards since last May...
---
---
4. Developer Updates
Developer @faisalamin has posted further updates on new additions to SteemPro for Community Reports, Mass Voting and the Steem Watchers Portal...
---
@steemwow and @pennsif.witness have released an updated version of their Press4Steem plugin for linking Wordpress blogs with Steem.
The new version fixes a bug on certain server configurations, and also adds a new Settings page where you can specify the Steem API Node you wish to use...
---
---
5. Releasing DAO Funds to Burn Steem
Top 20 Witness @donekim (of @dev.supporters) has continued the discussion about the proposal to release funds from the Steem SPS (DAO) to burn as STEEM...
---
The suggestion for using the DAO funds for burning was posted a week ago by long time Steem investor @jondoe...
---
More on the background to the DAO and this proposal can be found in the last edition of Steem News...
---
---
@ubongudofot has done two more Showcase interviews - both with members of the @bangla.witness team - @kingporos and @rex-sumon...
---
Number 12 witness @bangla.witness has posted a monthly update of its activities...
---
---
7. Live Steem
Nigeria Country Rep and member of the Steem Marketing project @ubongudofot is going live again on Instagram on Sunday...
---
@ubongudofot has posted a recording of his SteemTV interview with @skinnyblack all about diabetes...
---
---
8. Community Meetings
Country Rep @ripon0630 has posted details of the Monthly Community Meeting for Steem for Bangladesh on Friday evening...
---
@nainaztengra of the Incredible India team has announced details of a community meeting on Discord also on Friday evening...
---
---
9. Contests on Steem
@disconnect continues to publish his comprehensive daily list of current contests on Steem.
There are 83 contests in the latest list with over 650 STEEM in prizes...
---
---
| | | |
| --- | --- | --- |
| STEEM price | US$ 0.20 | 26 Jan '23 1.25pm UTC |
| STEEM price | 0.00000859 BTC | 26 Jan '23 1.25pm UTC |
| CoinMarketCap Ranking | #285 | 26 Jan '23 1.25pm UTC |
| SBD price | US$ 2.52 | 26 Jan '23 1.25pm UTC |
| Unique visitors (steemit.com) | 147,720 / day | 26 Jan '23 1.25pm UTC |
| Page views (steemit.com) | 282,146 / day | 26 Jan '23 1.25pm UTC |
---
---
This is #486 (26 Jan '23) of this daily news service.
---
---
[ graphics by @pennsif ]