The Steem News @ 12 January 2023 : SteemTV is coming soon...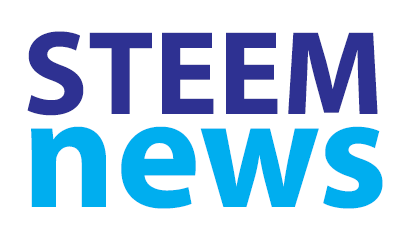 SteemTV is launching soon on YouTube.
Steemit Health has boosted its Moderation team.
Today's Steem News also includes news and updates about Steem Promotion on Instagram, the World Smile Solar Project, a Showcase Interview, Online Shopping on Steem, Grammarly, and Contests on Steem...
---
---
1. SteemTV Launching Soon
Nigeria Country Rep @ubongudofot is launching SteemTV - a weekly video show on YouTube.
The shows, going out every Saturday, will cover topics ranging from finance to music to relationships to crypto...
---
---
2. Steemit Health Moderators
The Steemit Health Community founded by @nadiaturrina has greatly boosted its team with the addition of three new Moderators - @franyeligonzalez and @josevas217 from Colombia, and @steemdoctor1 from Pakistan.
@franyeligonzalez and @josevas217 are both qualified doctors and @steemdoctor1 is an aspiring medical student.
They join existing community moderator @kyrie1234...
---
---
Pennsif the Witness


After almost 2000 days on Steem I decided it was time to take my contribution to the platform to the next level.
I have therefore set up as a Steem witness... @pennsif.witness
If anyone would like to support what I already do, and what I am planning to do, by giving one of their 30 witness votes to @pennsif.witness I would be hugely grateful.
You can read my full witness announcement here...
@pennsif.witness has now reached #20. Thank you to everyone who has voted to help get to this position.
---
---
3. Steem Promotion on Instagram
@o1eh, one of the founders of the Steem Marketing project, has posted a report on activities to promote Steem on Instagram in December...
---
---
4. World Smile Solar Project
The World Smile solar project in Nigeria is making good progress in its fundraising.
The project led by @ubongudofot is raising funds to install a solar PV system to provide power for a college in Uyo...
---
World Smile Project International Manager @irawandedy is encouraging people to help with the fundraising for the project...
---
---
5. Showcase Interview with @kay-owobia
@ubongudofot has done another of his Showcase interviews - this time with Nigerian medical student @kay-owobia...
---
---
6. Online Shop
Urdu Community leader @yousafharoonkhan has posted about more products for sale on his online Steemit shop.
The range of products in the shop includes women's dresses, bed linen, and children's clothing...
---
@hardphotographer is posting about an open source Online Store for the Steem blockchain...
---
---
7. Recommended Reads
Community leader and Top 20 witness @xpilar discusses how we can help influence the price of STEEM...
---
Bangladesh Country Rep @ripon0630 looks at how Grammarly can be used to improve the grammar and spelling of posts using Grammarly...
---
@starrchris has published a useful guide to using Grammarly on a phone...
---
---
8. Contests on Steem
@disconnect continues to publish his comprehensive daily list of current contests on Steem.
There are 74 contests in the latest list with over 1900 STEEM in prizes...
---
---
| | | |
| --- | --- | --- |
| STEEM price | US$ 0.17 | 12 Jan '23 10.21pm UTC |
| STEEM price | 0.00000885 BTC | 12 Jan '23 10.21pm UTC |
| CoinMarketCap Ranking | #272 | 12 Jan '23 10.21pm UTC |
| SBD price | US$ 2.36 | 12 Jan '23 10.21pm UTC |
| Unique visitors (steemit.com) | 143,333 / day | 12 Jan '23 10.21pm UTC |
| Page views (steemit.com) | 273,765 / day | 12 Jan '23 10.21pm UTC |
---
---
This is #483 (12 Jan '23) of this daily news service.
---
---
[ graphics by @pennsif ]