The State of Steem Forums Action Plan : a skeleton to build on : #1 Technology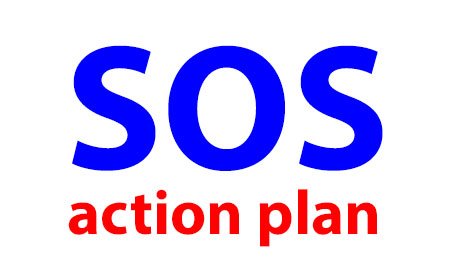 The State of Steem Forums seem to be getting a good reception.

The first one last week provided an opportunity for discussion of the 'big picture' issues and an overview of where Steem is heading.

This week we are moving on to talk about specific 'themes' and elements of the Steem ecosystem. First up it is technology.

I am very keen that these forums aren't just jolly good talking shops. There is a certain degree of urgency that requires us to go beyond talking and onto action.

These forums can provide a framework for this action, but they cannot produce the actions themselves.

The forums will provide the skeleton. It will be up to the Steem Community as a whole to put flesh on the bones, energise it into life, make it walk, talk and do things.

We need to animate...

---
How do we go forward?


This will require a special type of organisation. We are volunteers. We have no governing body or management structure.
While we might all have a shared vision (or two) there will inevitably be many different agendas at play.
There can be no compulsion or coercion.
We must rely on cooperation, consideration, consultation, collective working and common purpose.
---
There are already many projects underway to make Steem a better place. Some of these are already in the public domain, some are yet to be revealed.
We must tread carefully and talk openly if we are to avoid duplication of effort and wastage of our precious resources.
---
As a starting point for each of the coming forums I am going to compile a list of the key issues to be addressed along with any projects I already know of.
I will offer that up as a bare bones Action Plan to be commented upon, added to, edited, amplified and refined.
This will provide a starting document to identify what is being done and what else needs to be done.
An obvious challenge arising from this will be who fills the gaps and how will they be resourced...
---
---
The State of Steem Action Plan #1 : Technology


---
1. Nodes & RocksDB


THE PROBLEM : Nodes require too much RAM to run. Full API nodes particularly are becoming prohibitively expensive. The Community needs to run more API nodes to take over from Steemit Inc nodes as they are reduced.
ACTION REQUIRED : The currently offered solution is to implement RocksDB to reduce memory requirements. Suggested reductions from 256GB to 4GB for API nodes have been suggested by Steemit Inc.
WHO WILL DO IT : Steemit Inc have taken on this task with their reduced development team.
PRIORITY : Critical. Steemit Inc are targeting early February 2019 ??
FALLBACK IF FIRST SOLUTION FAILS : @Blocktrades made a proposal to carry out the RocksDB work for Steemit Inc. The proposal was turned down by Steemit Inc.
Once the cost of running full API nodes is dramatically reduced the Steem Community will need witnesses, dApps and other groupings to run full nodes to replace the Steemit Inc nodes that are likely to be shut down in 2019.
---
---
2. SMTs


THE PROBLEM : Smart Media Tokens have been put forward as a critical advance for the Steem blockchain. They will 'tokenise the web'. However after 18 months development by Steemit Inc they still have not been released.
ACTION REQUIRED : Smart Media Tokens, of some sort, are still considered vital to the future of Steem.
WHO WILL DO IT : Despite their significantly reduced development resources Steemit Inc still want to deliver SMTs. However they are now only planning to release a stripped down SMT-lite version in the near term.
PRIORITY : High. Steemit Inc are now targeting mid March 2019 for the release of the TestNet.
FALLBACK IF FIRST SOLUTION FAILS : Several Steem Community developers are now releasing their own Token versions including @fulltimegeek, @shredz7 and @harpagon (with @yabapmatt).
---
---
3. Resource Credit Delegation Pools


THE PROBLEM : Since Hardfork 20 new users are struggling to have enough Resource Credits (RCs) to carry out many simple operations such as commenting. Currently the only solution is SteemPower delegation. This is not always available, however many users have surplus Resource Credits.
ACTION REQUIRED : A Resource Credit delegation system is required. Will this require a Hardfork ?
WHO WILL DO IT : No indication has been given that this will be done now by Steemit Inc. Is it achievable by an individual blockchain developer? Would this require a development company like Blocktrades to implement?
PRIORITY : High - Medium
FALLBACK IF FIRST SOLUTION FAILS : Not known.
---
---
4. Account Creation


THE PROBLEM : @paulag has just highlighted the fact that it appears that since the redundancies Steemit Inc are no longer processing account creations. This is to be verified, but poses a significant onboarding problem as Steemit Inc controls the main signup points via the steem.com and steemit.com websites.
ACTION REQUIRED : Accounts can now readily be created by other bodies via Resource Credits. @oracle-d are even offering an API for this. Do the signup points on steem.com and steemit.com need to be redirected?
WHO WILL DO IT : Can only Steemit Inc do this?
PRIORITY : Critical - if Steemit Inc are no longer creating accounts.
FALLBACK IF FIRST SOLUTION FAILS : There are major developments coming up like @steemonboarding that may go someway to solving this issue. @oracle-d is working with @steemonboarding. @pharesim's Steeminvite system may offer another part of the solution.
---
---
Any other technical issues?


Are there any other major technical issues that need to be on this immediate list?
I am not sure where Hiveminds for example fits in now?
Remember, this is just a skeleton to build on. Please comment below on anything I have missed or just got wrong.
Please do let me know of any projects that offer solutions to any of issues.
Thank you.
---
---
The State of Steem Forums


Forum 2 (20 December) : Technology - API nodes, RocksDB, SMTs, RC Delegation Pools, account creation

Forum 3 (10 January) : DApps, Apps & Developments - nodes, business plans, delegations, marketing

Forum 4 (17 January) : Steem Economics - steem inflation, attracting investors, revenue streams, advertising

Forum 5 (24 January) : Marketing, onboarding, PR

Forum 6 (31 January) : Communities, content creation, curation, retention

Forum 7 (07 February) : SteemCommerce, shopping with steem

Forum 8 (14 February) : Pulling it all together, where have we got to, where are we going, how are we going to get there
All are on Thursdays 8pm - 11pm UTC/UK on MSP Waves.
---
---
If you missed the first overview forum last Thursday with @aggroed, @anarcotech, @anomadsoul, @crypto.talk, @exyle, @fredrikaa, @hr1, @imacryptorick, @llfarms, @lukestokes, @nathanmars, @paulag, @project7, @shadowspub, @starkerz, @taskmaster4450, @themarkymark, @therealwolf and @yabapmatt the recording of the forum is available...
---
---
SOS Daily News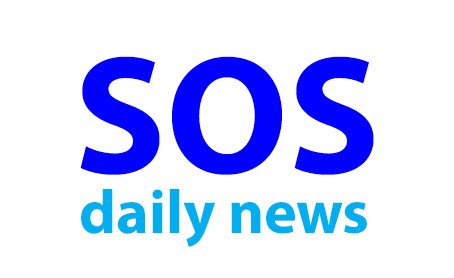 To provide a quick and easy reference source of all the latest posts and information about what is going on on Steem I am producing the SOS Daily News. This is the latest edition ...
---
---
[ graphics from @pennsif ]