The State of Steem Forum #1, supported by DSound - Thursday 13 December 2018 [recording]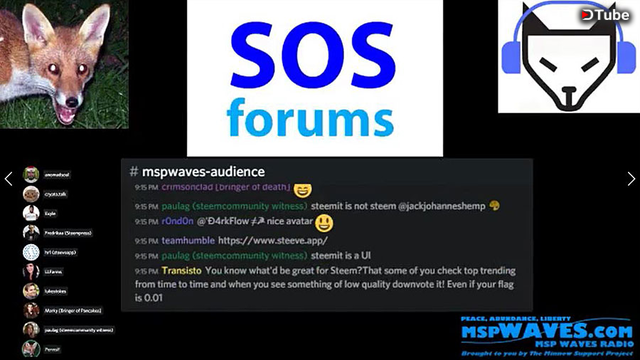 ---
The first State of Steem Forum was broadcast on MSP Waves on Thursday 13 December 2018.
Steemit Inc is looking to hand the running of the Steem blockchain over to the Community.
But how, who, what, when and where? The community has got to work this out.
The State of Steem forums are a first little step on this evolution of Steem into a truly decentralised, community run blockchain.
---
There are six forums planned in total - this is the current schedule...
Forum 1 (13 December) : The State of Steem - where we are, where we are going, Steem v Steemit Inc, defining roles, community 'takeover'

Forum 2 (20 December) : Technology - nodes, RocksDB, SMTs etc

Forum 3 (10 January) : DApps, Apps & Developments - nodes, business plans, delegations, marketing

Forum 4 (17 January) : Attracting investors, revenue streams, advertising

Forum 5 (24 January) : Marketing, onboarding, PR

Forum 6 (31 January) : Communities, content creation, curation, retention
All are on Thursdays 8pm - 11pm UTC/UK on MSP Waves.
---
---
I am working with a team of @llfarms, @paulag, @teamhumble and @imacryptorick to bring the forums together.
To make the numbers manageable we will be inviting certain witnesses, developers and community leaders to participate as speaking guests.
Everyone is welcome and encouraged to join in the discussion through the live chat on the PAL/MSP Discord channel during the forums.
I am keen to make the discussions as inclusive as possible so if anyone would like to come on air for any of the particular forums please do message me in Discord (Pennsif#9921) and we will do our best to include you.
---
---
Forum 1 (Thursday 13 December) : The State of Steem


For the first State of Steem overview forum the steemians who spoke were...
A number of other prominent steemians were contributing in the audience chat including @acidyo, @crimsonclad, @drakos, @gtg and @andrarchy and @birdinc from Steemit Inc.
I was joined by @teamhumble as co-host of the forum.
We looked at the 'big picture' of how the community can take an increasing role in the running of Steem blockchain as Steemit Inc moves back to its original core blockchain development role.
We explored who is doing what so far. What else needs to be done by the community and who might take on the required tasks and roles.
The broader discussion of this overview forum will lead on to more focussed and detailed talks on the various themes and topics in the subsequent forums.
---
---
My DSound Picks of the Week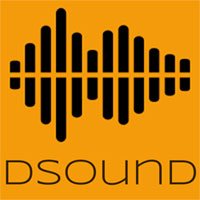 Mingled in with the discussion a number of my top picks from DSound this week were played including...
---
---
This recording is also available on YouTube