Schedule of radio shows, podcasts & social broadcasts, supported by DSound - week beginning 17 December 2018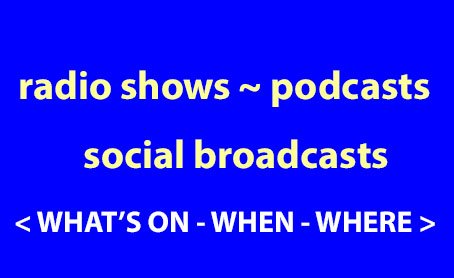 A big steem week on the radio waves...

First up on Wednesday @shadowspub ran another Witness Chat on Rambling Radio.

Then on Thursday I hosted the first in a series of State of Steem forums. This had a very good turnout which was encouraging. The link to the recording is below, as is list of the other seven forums coming up. If you would like to take part in any of the forums let me know.

Finally on Saturday Aggroed held his monthly Steem Witness Panel. The recording of that should be available soon.

---
---
Outside of these Steem discussion forums, the airwaves are fairly quiet at the moment with a number of shows on a Christmas / New Year break until January.
There are a couple of new shows popping up that are well worth tuning in to.
Utopian IdeaHub


On Tuesdays Utopian.io have started the Utopian IdeaHubon their Discord server on Tuesdays at 7pm UTC.
Natural Medicine Solstice Special Radio Show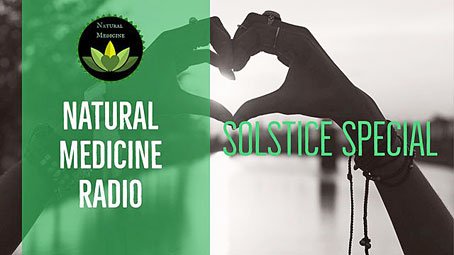 Hosts @thetreeoflife and @riverflows are putting on a Solstice Special of the Natural Medicine Radio Show on Friday 21 December, 11pm UTC on their Discord server.
They should be joined by guests @alchemage and @ofsedgeandsalt.
Full details are here...
---
---
The State of Steem Forums - Thursdays, 8pm - 11pm UTC on MSP Waves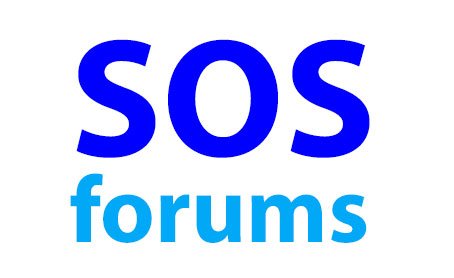 The State of Steem forum series kicked off last Thursday with a well attended Overview forum.
There were 19 witnesses and community leaders speaking on the forum including @aggroed, @anarcotech, @anomadsoul, @crypto.talk, @exyle, @fredrikaa, @hr1, @imacryptorick, @llfarms, @lukestokes, @nathanmars, @paulag, @project7, @shadowspub, @starkerz, @taskmaster4450, @themarkymark, @therealwolf and @yabapmatt.
The audience, peaking at over 125, was buzzing in the chat which was really encouraging.
The recording of the forum is available if you missed it...
My great thanks to @llfarms, @paulag, @teamhumble and @imacryptorick who helped with the forum.
There are seven more forums coming up...
Forum 2 (20 December) : Technology - nodes, RocksDB, SMTs, RC Delegation Pools etc

Forum 3 (10 January) : DApps, Apps & Developments - nodes, business plans, delegations, marketing

Forum 4 (17 January) : Steem Economics - steem inflation, attracting investors, revenue streams, advertising

Forum 5 (24 January) : Marketing, onboarding, PR

Forum 6 (31 January) : Communities, content creation, curation, retention

Forum 7 (07 February) : SteemCommerce, shopping with steem

Forum 8 (14 February) : Pulling it all together, where have we got to, where are we going, how are we going to get there
---
If you would like to take part in any of the forum please message me on Discord @Pennsif#9921
---
---
Support from DSound and Witness @prc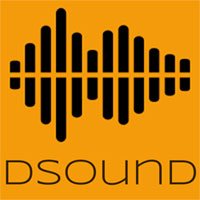 Pedro of DSound very kindly supports these listings. His generous upvote for the post allows me to dedicate many hours each week maintaining and producing these listings.
In case you didn't know Pedro runs a witness. The witness was previously on his own account @prc but he has now relaunched the witness under the @dsound account.
If you have any spare witness votes please do consider giving a vote to @dsound to show gratitude for the support for this listings service.
You can read his latest witness update here...
DSound is moving ahead in leaps and bounds. The new instant play facility works perfectly, and at SteemFest 3 Pedro announced some amazing new features for the imminent DSound beta version. Keeps your ears and eyes open for more details coming soon.
---
---
If you know of any other relevant shows that I haven't included please do put the details in a comment below or DM me on Discord @pennsif#9921 . Also please let me know of any changes to the shows already listed

---
The times for the shows are all shown in Coordinated Universal Time UTC/GMT - which is currently UK time. There are numerous sites on the web for converting UTC to your local time. This one looks particularly useful worldtimebuddy.com
---
SteemRadio : schedule of shows for week beginning 17 December 2018


---
---
| | |
| --- | --- |
| These weekly listings are supported by DSound | |
---
---
[ graphic from @pennsif & DSound ]