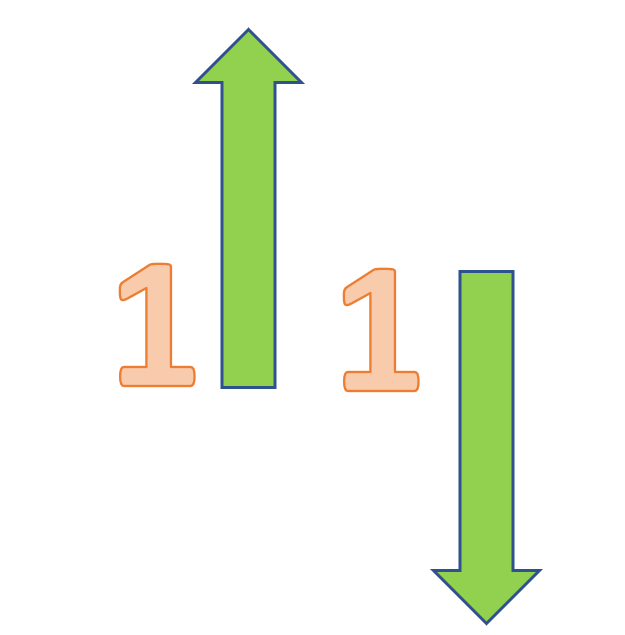 Fancy a way to meet new people right here on Steemit and not on discord? I have a new challenge to help you grow your network, your reach and your support here on Steemit.  The name of the game is One up, One Down.
Yesterday on the Redfish Power UP League posts I received this wonderful suggestion from @bashadow
"For everyone trying to grow, you all know how hard it is to grow. Take the opportunity this list provides,  and visit the person above and below you on the list, see if they have a piece of content you can vote on. Once a week supporting each other in this manner, you will all benefit, and you may find someone with like taste and content you like."
My response was simple
"wish I had more to upvote this comment. In next weeks posts I am going to quote this from you. Thank you"
And the reply from @bashadow
"We sometime have a tendency to overlook what's right out our front or back door, (one above, one below), I just thought that they all want to grow, that by helping each other just a little bit, they help themselves also. "
But I could not wait until next week to include this in the redfish post, because it sparked so many ideas in my head, that I have now come up with the One up, One Down Steemit Networking Challenge.
Each week I will create a One up, One Down Steemit Networking Post and its up to you to get involved. 
The aim is to get to know new people, make new friends and contacts, find new content and show support to others trying to network and grow just like you.
The weekly post will contain a question, something for you to answer in the comments.  Then you must look at the commenter above you and below you.  Drop them a vote and visit their profile.  Say hi to each other and network.
Everyone that takes part in the comments below will also get a vote from me and I will visit each persons blog over the week.  
This weeks question
If there is one place in the world you have not had the opportunity to visits but would love to, where would it be and why?
Rules
You must visit the comment by the person above you, and below you.
You must vote on their comment and leave them a reply
You must visit their profile and see if they have a piece of content you can vote on
You can resteem this post to reach more people and help this idea flourish
  Are you ready? One up, One Down, lets network and grow together  
Shameless Promotion
@steemcommunity is a witness project from myself and @abh12345. There are many good witnesses out there and doing your research is important. I hope you will take the time to read our witness introduction post and consider us as one of your steemit witnesses. If you are not sure how or why to vote for a Steemit witness drop a question below and I will do my best to help you.