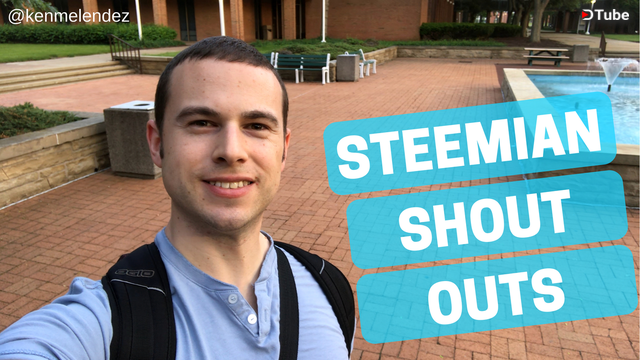 ---
Hey, friend! Welcome back to another episode of Steemian Shout Outs. Before each episode, I choose a Steemian in the community who has had a major impact on my life and someone whom I believe has played a profound role in improving the Steem community.
If you haven't seen the first 2 episodes, go here to see @scottshots in Episode 1, and here to see @coruscate and @maryjaney in Episode 2.
I now have the pleasure of introducing to you a dear friend who is like a brother to me. His name is IJ Maha @steemcafe. I had the opportunity to meet IJ in person back in April of this year and I can't say enough about this man.
IJ lives and breathes Steem every day, working on figuring out his next move to make an even greater impact on the Steem community. If you go and visit @steemcafe, you will enter a sea of videos to swim through, where he interviews other Steemians one-on-one.
In fact, IJ has put together a new channel called @dtubestars, where he interviews @dtube users to find out more about what they do and how they have been able to find success on the platform.
Whenever I have discussions with IJ, he always puts a smile on my face. I am constantly hearing him envisioning the next big event or the next big project that he and the team are working on.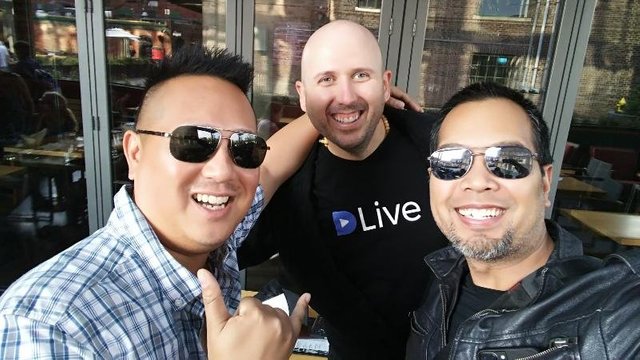 From left to right in this photo is IJ @steemcafe, Larry @larrymorrision, and Vince @dnews.
Currently, this team is working around the clock, putting together the Steem Creators North event which is taking place in Toronto September 5th-8th, 2018. Visit https://steemcreators.com for details once it gets a bit closer, and follow @steemcafe for the latest video updates.
I believe I misspoke in the video of the correct dates, but those are the correct ones above. Mark your calendars for this event because it is going to be a BIG one. IJ doesn't do anything small because he is a visionary and he sees the big picture of where Steem is headed and how much he can help those within the Steem community see success on the platform.
Again, I would like to give a huge shout out to my brother IJ @steemcafe. If you guys have not followed him yet, be sure to do that right away. I hope that when I grow up, I can be like IJ someday.
Take care my friend! I love you, I appreciate you, and I can't wait to see you in the next one.
Until then, remember...YOU ARE AWESOME!
-Ken
@kenmelendez

Recent Vlogs You May Like...
DTube Upvoting - Your Content Isn't Always Bad
My First DTube T-Shirt and Why I Wear It
My Primary Purpose for Living on this Earth
Harnessing Momentum to Build Your Steem Profile
Dinner and a Witness with the Legendary Jerry Banfield
Cultivating a Magnetic Personality to Attract an Audience
60 SBD Mega Giveaway Contest: New Milestone - 60 Reputation Score!
Creating Your Content Creation Routine
Why I Decided to Join the Jerry Banfield Partner Program
---
▶️ DTube
▶️ IPFS