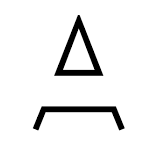 This is Advertise first TEST advertising campaign.

Read more about what @advertise is doing and here. We are currently only doing FREE so you'll be getting free advertising. Do Not Send SBD yet! Click on any post below!

Thanks for visiting our customer's posts, please take a moment to ReSteem this post!
Thanks to our first group! to get us started! @bethwheatcraft, @ethandsmith, @gilnambatac, @lifenbeauty, @bankthecrypto, @jpphotography, @lukaluci, @kdd-pro, @userhelp, @shayne, @flashfiction.